This post may contain affiliate links, which means I'll earn a small commission if you purchase something through these links. You won't pay any extra; instead, you'll be helping Aloha With Love to thrive. Thank you! Learn more.
COVID-19 has affected many of Hawaii's businesses and events. Please double check their dates and times before you go or make plans. Visit HawaiiCOVID19.com for more information.
--
Have you set your sights on a Hawaii wedding? If so, congratulations! As one of the world's top choices for destination weddings and honeymoons, Hawaii has an abundance of resources for you to explore from wedding planners to exquisite leis to romantic photo opportunities. We have wedding cake designers who use local fruit flavors and Hawaiian jewelry designers who specialize in traditional styles that can really personalize your once-in-a-lifetime moment. Besides the big day, there are also a ton of activities that you, your new spouse, friends and family can do together to celebrate the happy event.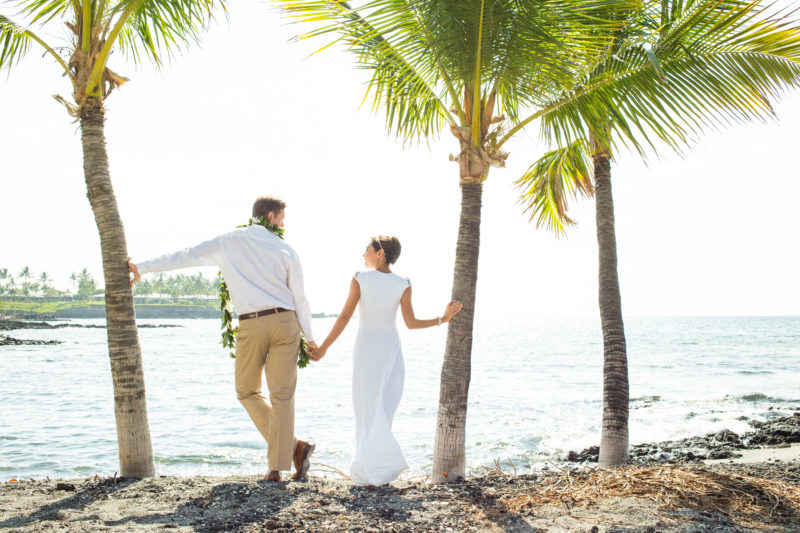 Getting married in Hawaii means amazing wedding photos. Although my parents met in L.A., their Hawaii wedding was held back on Oahu at Kawaihao Church, followed by a reception at the Hilton Hawaiian Village. With the beautiful Hawaiian scenery, local flowers and landmarks peeking through each photo, you could feel a sense of Hawaii in each shot that made their experience unique. Beautiful white sand beaches and native Hawaiian plants aren't the only popular backgrounds used in wedding photos here. Many couples will head to famous Hawaiian landmarks to get that vintage Hawaii feel to their photos.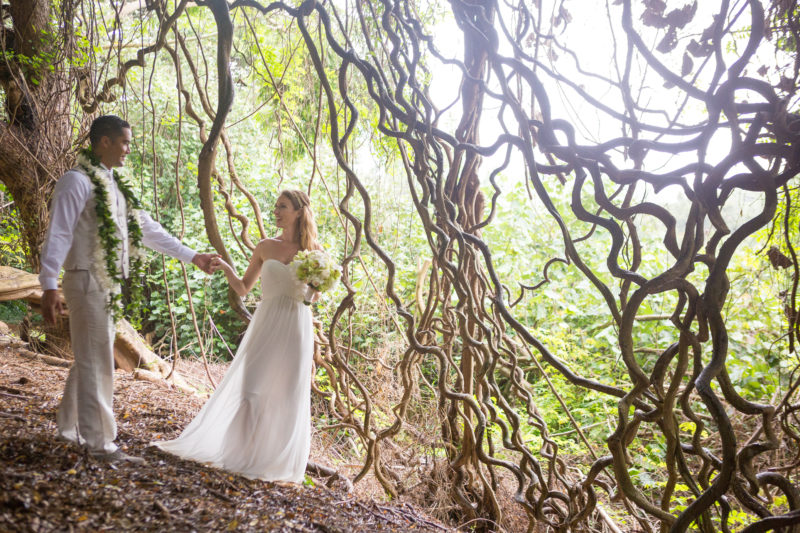 If you're visiting Hawaii for your honeymoon, Hawaii is a terrific place for a couple to get their romance and fun in. From lounging on the beach to thrilling helicopter rides, your choices are endless in Hawaii.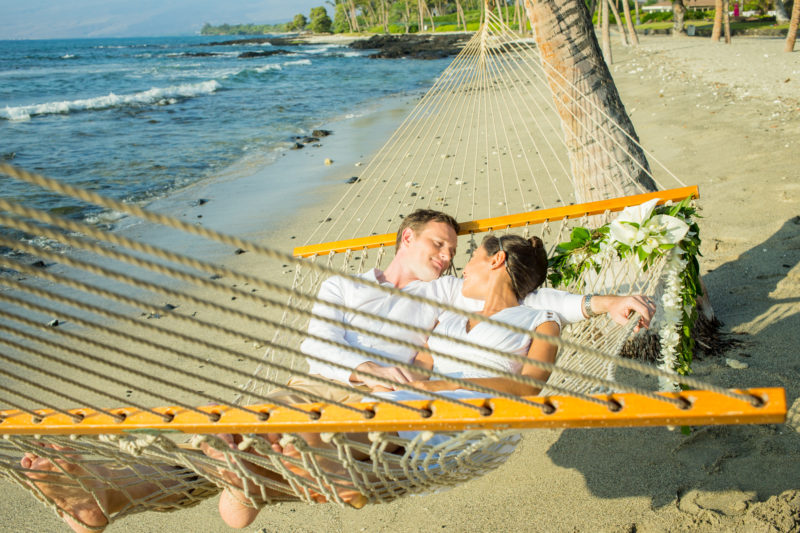 Local Tip: A Hawaii wedding also means to be married "Hawaiian style," and no wedding in Hawaii is complete without a lei for the bride and groom (at the very least!). The most popular wedding lei for the bride is the wonderfully fragrant pikake lei. As for the groom, check out the various maile lei for an elegant and traditional Hawaiian look!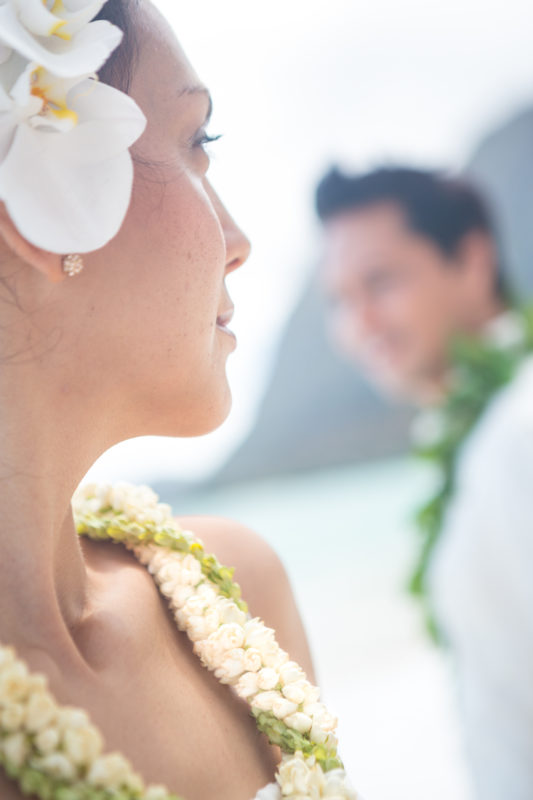 With so many options to create the ideal wedding for you and your loved ones, Hawaii is a great place to consider when planning a destination wedding. Our beautiful sceneries paired with your unique wedding wishes will be like a dream come true and create everlasting memories for you all.
My Recommendations
Want a fresh lei delivered to your hotel (or anywhere nationwide)? Hawaii Flower Lei specialize in shipping fresh flower leis for any occasion, big or small. What's really awesome is that they'll ship in styrofoam with gel ice so your lei stays cool and fresh while it travels. You can even place your order months in advance and send in special requests.
You can also order a fresh flower lei greeting at the airport for most major island airports to commemorate your special trip or an event – the most popular being honeymooners or first-timers in Hawaii.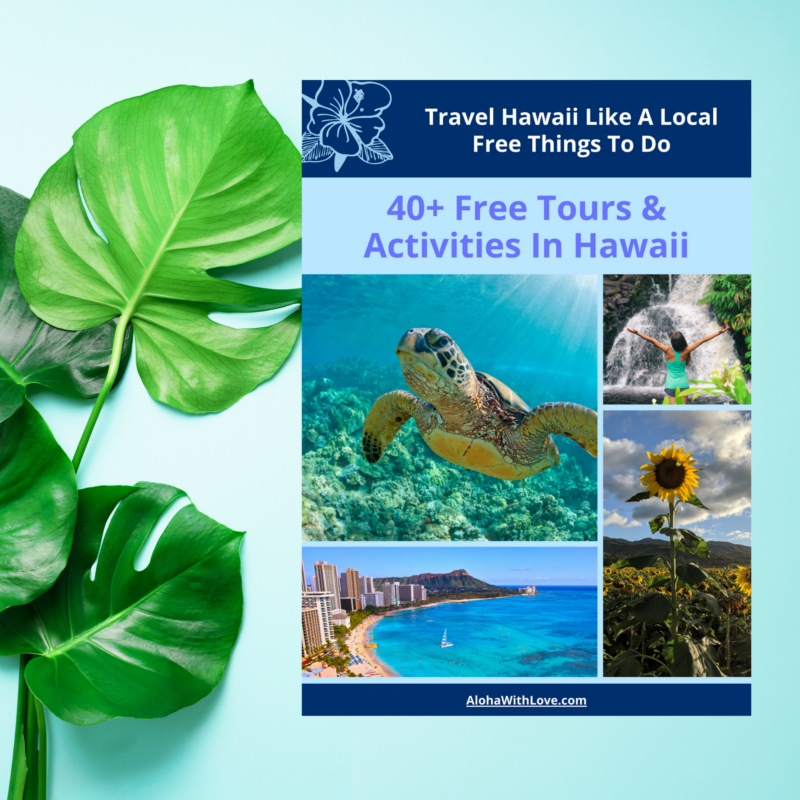 Want to go on a free tour in Hawaii?