This post may contain affiliate links, which means I'll earn a small commission if you purchase something through these links. You won't pay any extra; instead, you'll be helping Aloha With Love to thrive. Thank you! Learn more.
COVID-19 has affected many of Hawaii's businesses and events. Please double check their dates and times before you go or make plans. Visit HawaiiCOVID19.com for more information.
--
I've recently been very interested in the idea of solar cooking. That is, cooking with just the power of the sun and no solar panels. Just heat, insulation, mirrors, and a sunny day in Hawaii. After a lot of research, I gathered two glass bowls, a black pot, and some mirrors and tried boiling some eggs…without water!
Our family goes through A LOT of eggs. They're very easy for my grandma to eat (she's missing several teeth), cheap, and they make for such a healthy snack or add-on to any meal. We go through about 20-30 eggs per week, so we are always boiling eggs. While boiling eggs doesn't take up a ton of energy, it's nice to know that I can just pop a bunch in the solar cooker and have hard-boiled eggs at the end of the day without turning on the stove.
Read more: How I Built My Basic Solar Cooker Setup
Preparing the eggs
The setup for hard-boiled eggs is ridiculously easy. You can put them directly into the pot, but the shells will brown wherever they touch the pot. To avoid this, I tried cutting out the paper egg cartons to fit inside the pot, which worked fine but there were dark brown spots on the egg shells after they were done. I think this is from the residual water coming out of the eggs, mixing with the paper egg carton, and staining the shells with brown water spots as they cook.
I also noticed that the bottom of the egg carton would be damp where the eggs were sitting. So I knew some of the water was escaping out of the eggs.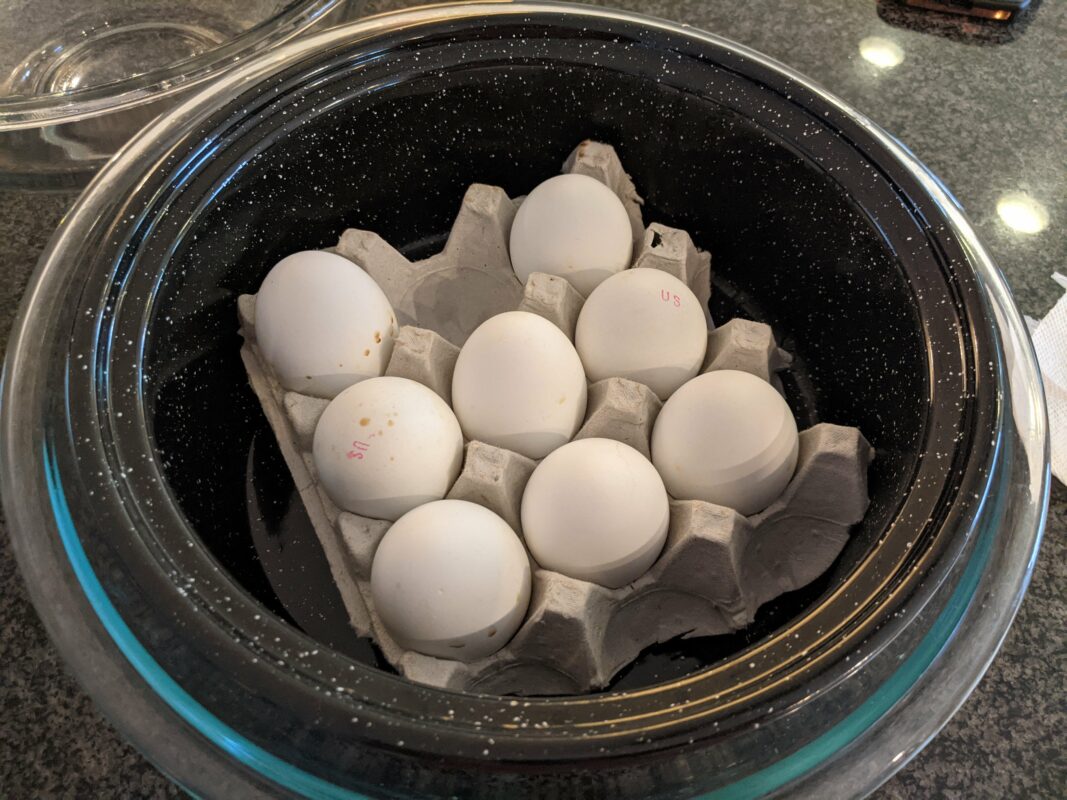 Although thoroughly cooked, the whites of the eggs seemed to have a light brown stain similar in coloring to the egg carton. So the next time I opted for just a damp wet paper towel on the bottom of the pot. This worked perfectly. The whites were white, the eggs shells had no brown water spots, and the dampness of the paper towel allowed the eggs to cook in some steam. Next time, I might even add a splash more of water into the pot just to keep that steam effect going.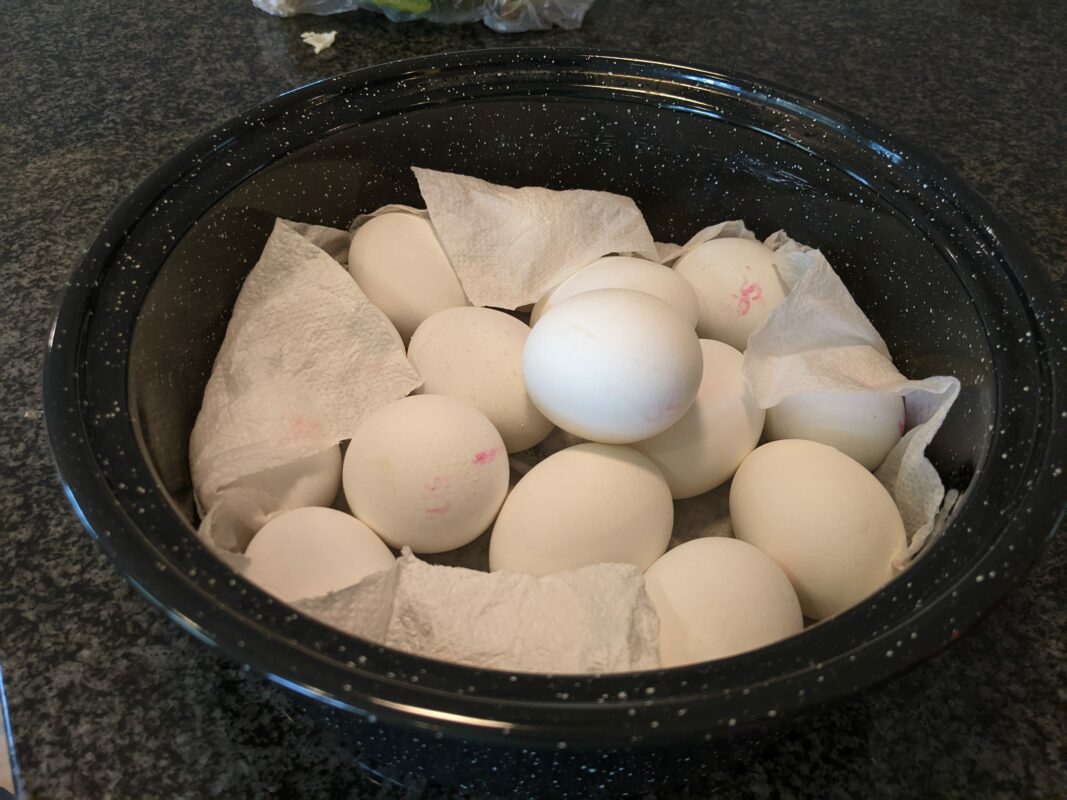 Cooking the eggs
What's worked best for me so far is putting the eggs out by 10 AM and adjusting the angle every hour or so until I bring them in at around 5 PM. I work from home (my desk is right next to the front door) so it's really easy for me to take a break from the computer and readjust the angle of the solar cooker.
If you're going to be out of the house all day, I recommend pre-adjusting your mirrors to point toward the sun at around 1 PM. I've found that the hottest time of day in Hawaii is about 12 PM to 2 PM so you want to be sure you're doing your max cooking at that time.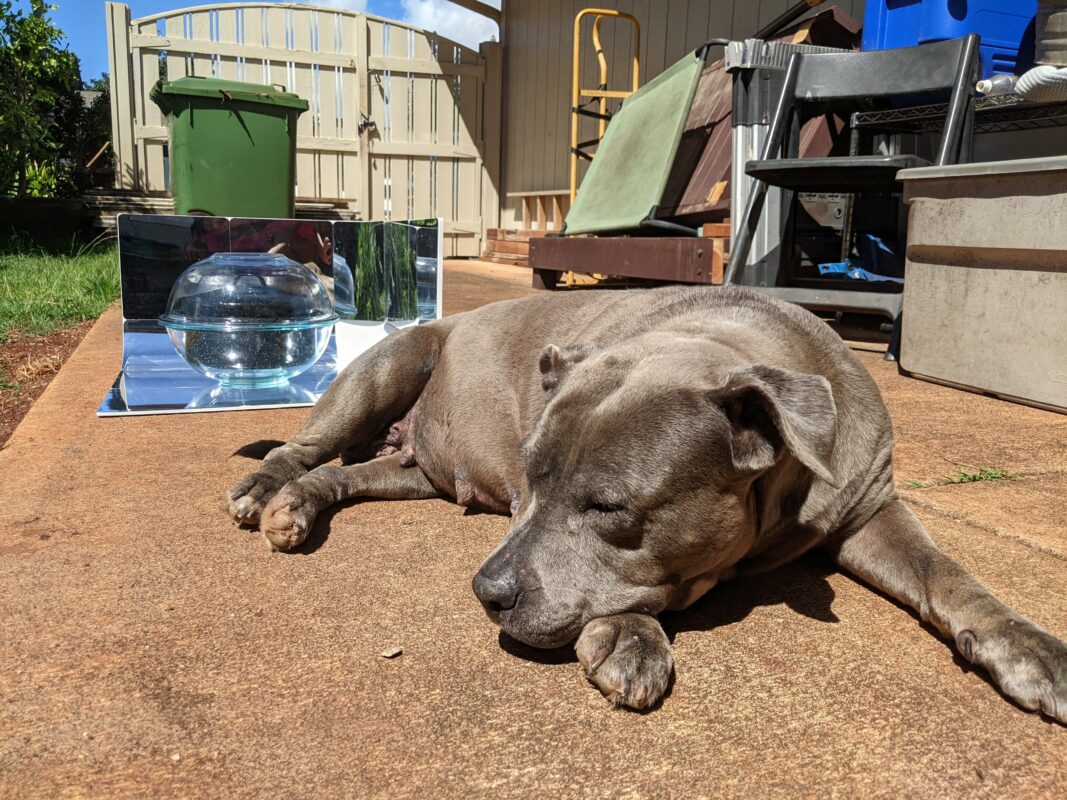 Although hard-boiled eggs is super basic, I am really loving the experience of cooking my own food without adding to the bill. My plan is to test different recipes with this simple setup to find out its limitations, but I'd eventually like to make a larger solar oven that will allow me to bake breads and desserts and is capable of holding larger pots and several dishes. Stay tuned for more!
Aloha with love,
Amy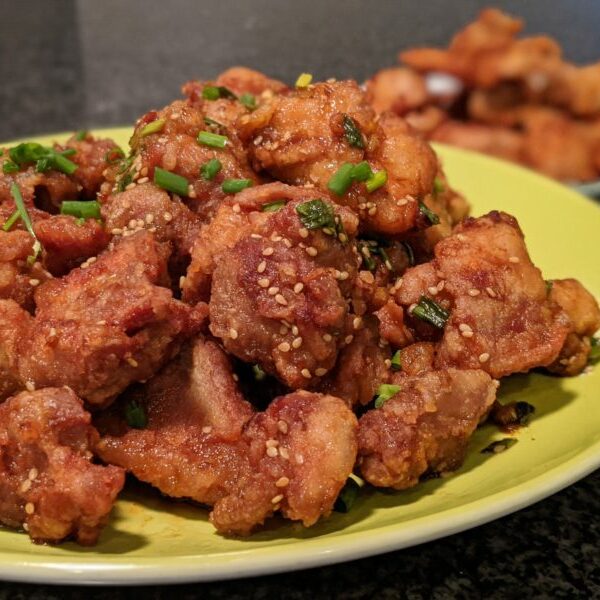 Get my latest recipes with a spoonful of aloha!