When I took this shot my whole world stood still. It was one of those moments where my breath hitched, the clouds paused, and the colors of the sunrise blended together into this beautiful memory. I remember this shot very clearly and the memory of Haleakala has stayed with me until today. The other thing that I clearly remember is that I was frozen down to my bones. This Hawaii girl was freezing!!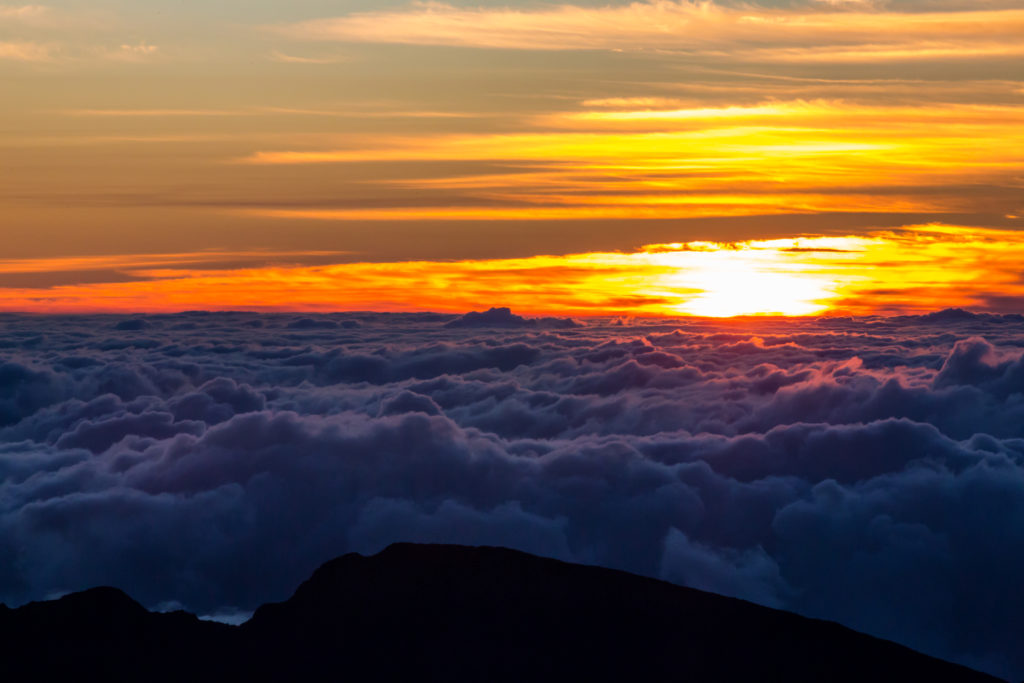 Haleakala or "house of the sun" is a spectacular day trip while you're in Maui. Depending on your preference, there are several activities you can do ranging from biking, bus tours to magical helicopter rides. You can also hike to the peak where your view of the sunrise is unimpeded by clouds.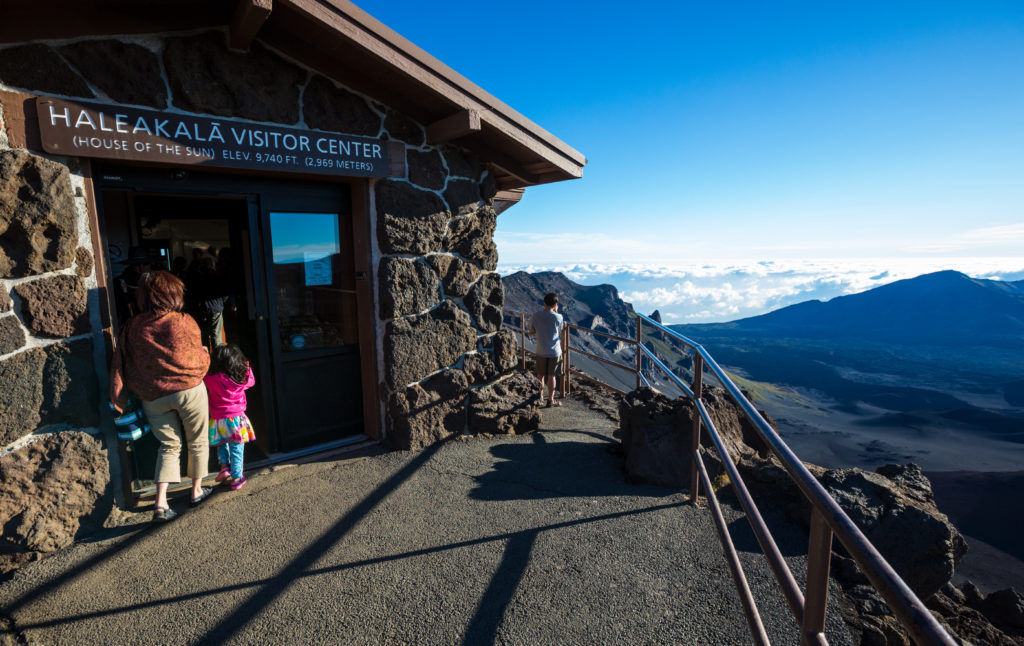 The most popular choice by far is taking the long drive to Haleakala Visitor Center before the sun rises. Whether by your car or a tour bus, the view is amazing and the experience unforgettable. If you're driving yourself, make sure you get there with plenty of time before the sun rises. A crowd will start to gather when the stars are still shining brightly (despite the cold) so you'll want to reserve a good spot before you end up in the back. Please be aware that there are actually 3 visitor centers, each with a different name.
Local tip: Due to the increasing crowds each year, you'll need to book a reservation if you plan on driving your car or a rental car so make sure you get this settled before you fly over.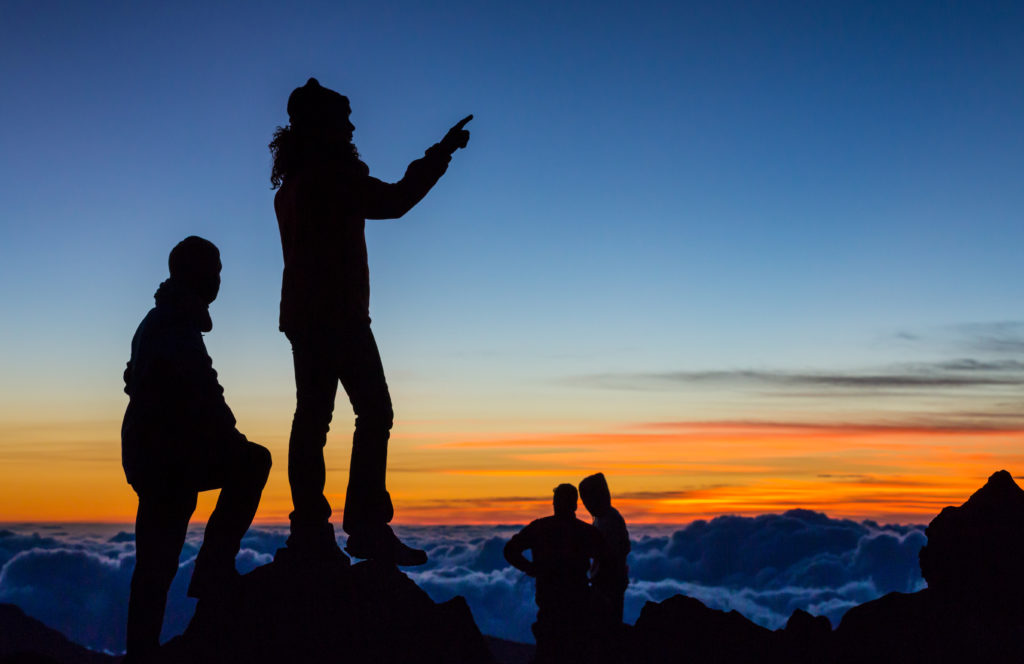 As I mentioned before, I was past freezing up here. Make sure you bring a really good jacket (difficult when it takes so much space in your luggage!) and I highly suggest packing a few hand warmers in your suitcase because you won't be able to find them in Hawaii. Bringing clothes that you can layer is also a great idea so that you're not using space that could be filled with souvenirs and mementos.
Related Links
If you want to know all about the different activities available for Haleakala, check out Pride of Maui's list of 10 here. It's a great list with several links that you can use for vendors or learn more information.
Megan Kelsey is a wedding photographer based in Washington D.C. who recently married and wrote about her honeymoon experience in her blog – congrats Megan and Justin! Her Haleakala photos in her Maui blog posts are amazing!
Jeff Setter also has fantastic photos of the Haleakala sunrise that you should check out if you love sunrise photos. And it's totally true what he says about after 9 AM – you really do have the rest of the whole day to sleep do something else!
If you're going to spend your whole trip in Maui, you might want to consider doing a Haleakala Combo Tour (Haleakala, Iao Valley and Old Lahaina) because having someone else drive at 4 AM is priceless for those of us who need our beauty rest. And if you're on Oahu, but want to visit Maui for a day to see the "important stuff," then check out this Haleakala Combo Tour that organizes your Maui trip from Oahu! I also enjoy biking Haleakala downhill after viewing the sunrise. The morning light is gorgeous and casts a beautiful glow the whole way down.