This post may contain affiliate links, which means I'll earn a small commission if you purchase something through these links. You won't pay any extra; instead, you'll be helping Aloha With Love to thrive. Thank you! Learn more.
COVID-19 has affected many of Hawaii's businesses and events. Please double check their dates and times before you go or make plans. Visit HawaiiCOVID19.com for more information.
--
What Locals Grow in their Gardens
If you're here looking for pineapples and mangos, you may want to move along. This is a list of Hawaii fruits and vegetables that grow in our backyards or in the wild that we use in everyday cooking. You'll rarely hear about these unless you spend some quality time with locals and their home-cooked dinners. Here are my favorites that you can't really find in groceries and only in backyards or farmers' markets.
Calamansi
These small citrus fruits are fantastic! You'll commonly find them in Filipino cooking in Hawaii adding a burst of flavor to your dish. If you're looking for a Filipino restaurant in Hawaii, check out Elena's Restaurant or Thelma's Restaurant – both seem to win a bunch of awards each year with no end in sight.
Mountain Apples
One of my favorite fruits to eat! Be careful handling this fruit as they bruise easily. Grab them if you see them at a fruit stand.
The taste is very simple and not overly sweet. In fact, it may be drier than your expectations. I usually get them from neighbors who have a tree in their yard.
Local Tip: You'll have the best chance of finding these at a farmers' market or in Hilo, where it commonly grows in yards and in the wild. Time to go on a hike!
Banana Flowers
I've only ever eaten this in a home-cooked Filipino meal. You are incredibly lucky if you get to try this delicacy as you don't see it offered on the menu too often. Or, you can even put these beauties in a flower arrangement for your next party!
Acerola
These tart fruit grow wild and in our backyards. Their skin is paper thin and are easily smashed if not handled carefully. Make sure you pick the dark red ones – any lighter and they'll be too sour. We often make them into jams so look for them at farmers' markets.
Local Tip: If you're into jams, jellies spreads and other local snacks, seasonings and tasty goods, check out Made in Hawaii Foods – they have two locations with some great local treats!
Taro Leaves
Incredibly soft when cooked and very tasty because they sponge in all that flavor. Try a laulau to get a taste of taro leaves in a traditional Hawaiian meal. You'll find laulau everywhere in Hawaii and a quick search on Google will let you know where to find the best laulau in the state.
Local Tip: I like to order and take home several laulau, wrap each one in foil or saran wrap and freeze. When you're feeling like some laulau, take one out, defrost and you have yourself a nice meal!
Strawberry Guava
The best place to get these wonderful fruit is on a hike! They grow wild everywhere on Hawaii and I have memories of eating these fresh off the tree. I actually ate some not too long ago on the Aiea Loop Trail!
Dragon Fruit (Pitaya)
"I can get this at home," may be what you're thinking – and it's true. With the pitaya health craze in recent years, dragon fruit seems to be at every yogurt, ice cream, smoothie and juice shop. But what you may not know is that commercial dragonfruit are usually picked early before the fruit is ripe – and dragon fruit don't ripen once it's picked.
With dragonfruit farms and so many people growing it in their gardens, Hawaii seems like the perfect place to get perfectly ripened dragon fruit.
Local Tip: The best time to pick dragon fruit is when the fruit begins to look ugly – wait for the "leaves" to turn yellow and you'll have a delicious treat.
Read More: Dragon fruit and their night-blooming flowers in Hawaii
Down To Earth Farm Tours
Maui is to go to island for farm visits. They have the space and climate especially when you get to upcountry Maui.
Maui also has a new Kula Backyard Tour for those who are interested in a variety of plants, fruits, vegetables, spices and farm growing procedures – definitely a must for those with green thumbs!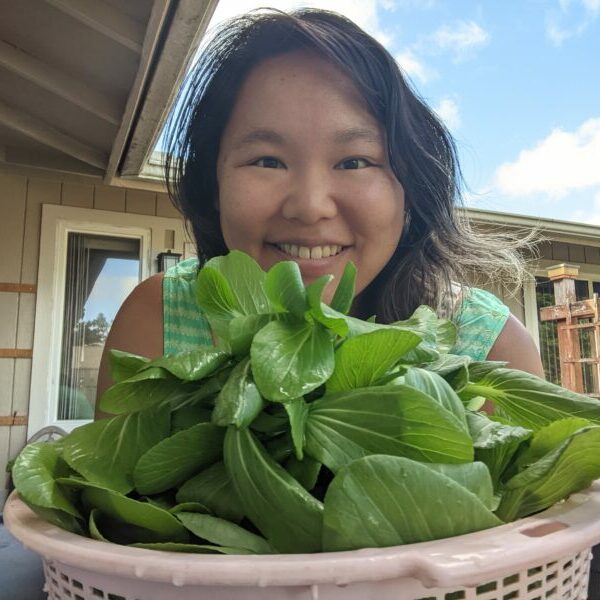 Get more backyard DIY project ideas from Hawaii!