This post may contain affiliate links, which means I'll earn a small commission if you purchase something through these links. You won't pay any extra; instead, you'll be helping Aloha With Love to thrive. Thank you! Learn more.
COVID-19 has affected many of Hawaii's businesses and events. Please double check their dates and times before you go or make plans. Visit HawaiiCOVID19.com for more information.
--
There are many ways to getting around Maui and each has their positives and negatives. To help you plan for your trip, I've written this comprehensive guide to Maui transportation that will help you decide what kind of transportation you need, when you need it, and what other options you have. If you have questions about car rentals, public transportation, rideshares, bicycles, e-bikes, scooters, mopeds, motorcycles, or questions about getting around Maui, this one is for you.
Aloha with love,
Amy
Getting around Maui without a car
Believe it or not, one of the most popular questions about Maui transportation is getting around Maui WITHOUT a car. Typically, those who ask this question fall under 3 categories:
Under a tight budget
Staying in only one area for a short time
Staying for a long time and don't want to rent a car everyday
Keep in mind that there are 2 attractions on Maui that you will most likely want to do: driving the Road to Hana and driving up Mt. Haleakalā. Both will take at least the whole day because each of them have so many things to do within their boundary. For example, the Road to Hana is filled with hikes, beaches, waterfalls, cultural sites, gardens, and scenic views. Haleakalā National Park is Maui's dormant volcano that is packed with hikes and viewpoints. It takes a long time to drive to the summit, too.
So if you need guidance on how to explore Maui's 2 biggest attractions without a vehicle, or fall under one of the 3 categories I mentioned above, the post below is just for you!
Read Now >> How To Get Around Maui Without A Car
How I get around Maui
For the typical visitor to Maui, a combination of modes of transportation is the usual way to go. While having a car is very convenient, it's not necessary especially if you're going to stay in one spot and explore the local area. My personal suggestion is at bare minimum to rent a car for the days you're headed to drive the Road to Hana and Mt. Haleakalā. Outside of that, having a car is useful, but you can rely on rideshares, bicycle rentals, and walking to explore a specific area.
Getting around Maui with a car
If you opt for a car rental on Maui, it's pretty convenient. Parking is not really an issue while exploring except in crowded areas such as Waiʻanapanapa State Park (Maui's black sand beach) or Lahaina Town during a busy day. But getting there early to beat the crowd or parking farther away to walk in are easy fixes.
If you're interested in renting a car on Maui, there are car rental agencies near Kahului Airport, rideshares and carshares that you can take a look at.
Car rentals
Maui is the second most-visited island of Hawaii (Oahu takes first place), which means there are actually a lot of large car rental companies near Kahului Airport to choose from: Hertz, Avis, Enterprise, Alamo, SIXT, Thrifty, Dollar, National, Advantage may all sound familiar to you.
There are also some local car rental companies you can check out. What I love about these companies is that their reviews are pretty good compared to the big national rental car agencies. Most likely it's due to better customer service that's personable and welcoming. Plus, many of them are family-owned companies so they need to provide excellent service since this is their bread and butter.
NOTE: "*" Indicates that the company allows rentals for 21 -25 years old or has some kind of deal/discount for the young driver fee. Please confirm this with the company directly.
Local Tip: There are two other smaller airports on Maui: Kapalua Airport and Hana Airport. Kapalua Airport has a few car rental agencies, but Hana Airport has no agencies or public transportation available. More likely than not, you'll be flying into (or out of) Kahului Airport.
Car rentals: 21 year-olds
If you're under 21, renting a car from any car rental company will be almost impossible. Instead, check out the rideshare and carshare options below.
Car rentals: 25 year-olds
If you're 21 to 25 years old, most car rental companies will rent to you but you'll have to pay a young driver fee. Your best bet is to rent a car from a local company and check out their policies and/or prices. Refer to the list of local car rental companies above. I've marked the companies with an "*" if they indicated on their website that they rent cars to drivers 21 years old and up. A couple of them even offer discounts on the young driver fee.
Learn more at Hui Car Share >> Car rentals for 25 year-olds and under
Rideshares and carshares
Turo is a popular carsharing app that allows you to rent a car from local individuals. What's neat about it is you could rent a minivan with a couple of dings, but drives perfectly fine. You get to save a few bucks and blend in with the local cars, too. Young drivers will be charged an additional $50 a day and you can only rent cars that are worth $20k or less.
Uber and Lyft are actually pretty useful on Maui. Uber seems to be more common than Lyft, but in most towns, you'll be able to find a ride that's willing to come and get you. If you like rideshares, I recommend having both apps at your disposal when you get to Maui. If one fails, you can try the other to check for available drivers. Both services do tend to be expensive though. I also wouldn't recommend taking Uber or Lyft to a remote area such as the Road to Hana or Haleakalā because sometimes the cell service is bad. You don't want to be stuck out there without a ride!
Holoholo (Hawaiian for let's go cruising) is a neat ridesharing app that services the Hawaiian Islands. It's similar to Uber and Lyft with a few added benefits. Hawaii has a big military presence so they have drivers with military clearance. Some of their vehicles are ready to take on riders who need extra help getting in or out the vehicles. And they even partner with SpeediShuttle, a popular airport shuttle, if you're traveling with a group of over 7 people.
Learn About Holoholo >> Maui News: First Hawaii-Based Rideshare Company
Taxis are available on Maui, but you'll typically see them in Kahului near the airport or new major hotels and shopping malls. Here are some taxi companies you can use:
Things to think about when you have a car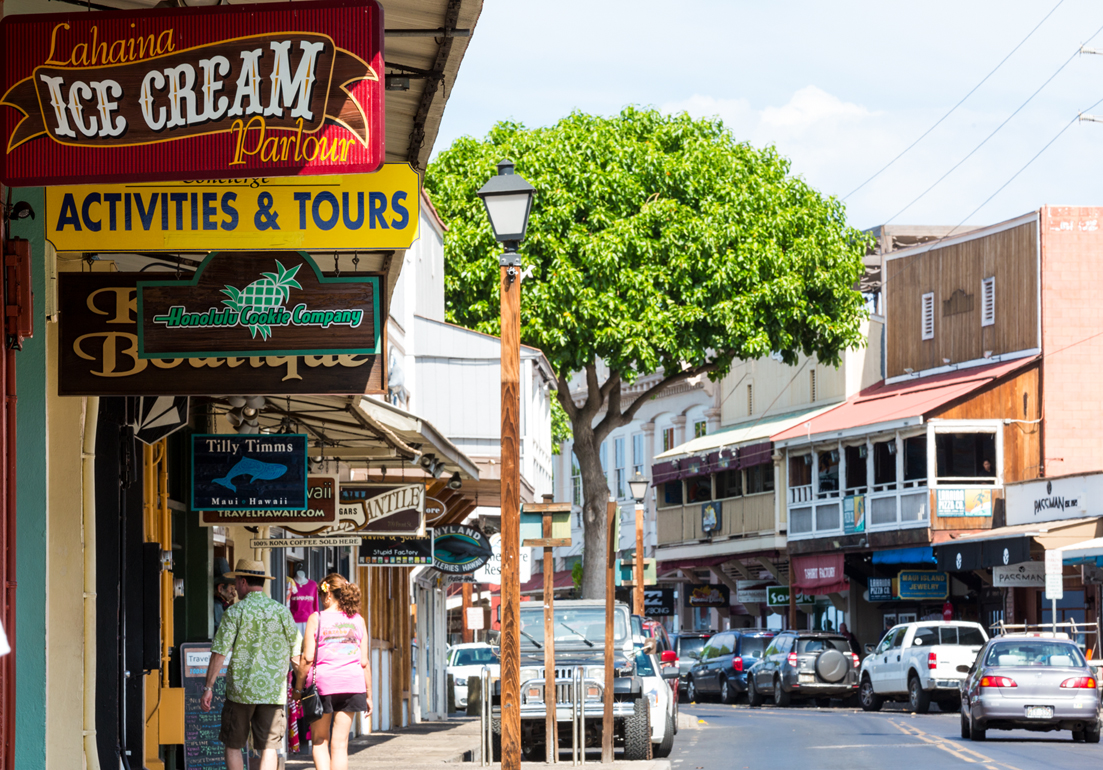 Gas prices: Gas prices are constantly changing in response to world politics and events, so I won't list the prices here. But, typically prices rival the big cities on the mainland. For Maui, gas tends to be about $0.30 more than Oahu because it has to make that extra trip.
Parking costs and availability: While Maui is less populated, it's still busy near the main tourist hubs. Parking can be difficult to find and free parking fills up fast so you'll want to get there early to nab a spot. You'll also have to think about where you'll park your car at night. Not all hotels or vacation rentals have complimentary parking. Contact your accommodation to make sure they have parking available at a reasonable price. The last thing you want to be doing every night is hunting for street parking.
Getting around Maui with a shuttle
There are only a few shuttles available on the island, but it's just enough to explore the main areas of West Maui. Airport shuttles are reliable and available for a fee, but free complimentary hotel shuttles are only provided by a few hotels located near Kahului Airport.
Airport shuttles
You have four shuttle options when it comes to getting to your hotel from Kahului Airport and back. The first two are the most popular and visible. Both are large, local shuttle companies that serve multiple airports in the islands.
Maui Seaside Hotel and Courtyard Maui Kahului Airport have their own complimentary airport shuttles for their guests; however, they're located very close to the airport. Most other hotels and resorts are located pretty far from the airport near the coasts. Stick to the hotels near Kahului Airport if you have your heart set on a free airport shuttle.
Kaʻanapali Trolley
There are other free shuttles operated by hotels, but most of them are labeled as beach shuttles or area shuttles and are reserved for their patrons. However, the Kaʻanapali Trolley is a convenient ride that's open to anyone. The ride is free and it stops at the Kaʻanapali Hotel and Resort, Whaler's Village, Ka'anapali Golf Club and also offers free transportation within the resort. If you're staying in Kaʻanapali for a few days, this trolley is a great way to explore for free.
Kaʻanapali Trolley >> Visit their website for more information.
Lahaina Cannery Mall Shuttle
There's another shopping shuttle run by Lahaina Cannery Mall that connects Kaʻanapali and Lāhainā. The route runs from Whalerʻs Village (Kaʻanapali) to Lahaina Cannery Mall to Front Street (Lāhainā) and back and only costs $2 for a ride ($4 round trip).
Getting around Maui with public transportation
The Maui Bus travels between central, south, west, Haiku, Kula, and Upcountry. Where they don't go is the Road to Hana and Haleakalā National Park. The best way to use the bus is to travel from town to town, then explore locally by bicycle, moped, scooter, or foot. The bus is especially useful when exploring West Maui (Kaʻanapali and Lāhainā) and South Maui (Kīhei). The more isolated areas such as Haiku, Kula, and Upcountry require extra planning since the routes aren't as readily available.
The bus operates 7 days a week and on holidays with 14 routes that come around about once an hour. A bus pass will cost you $2, but it's a better idea to get the day pass for $4. Keep in mind that Maui runs on island time and buses can be late though.
Download Maui Bus App >> Apple Store or Google Play
Getting around Maui with a bike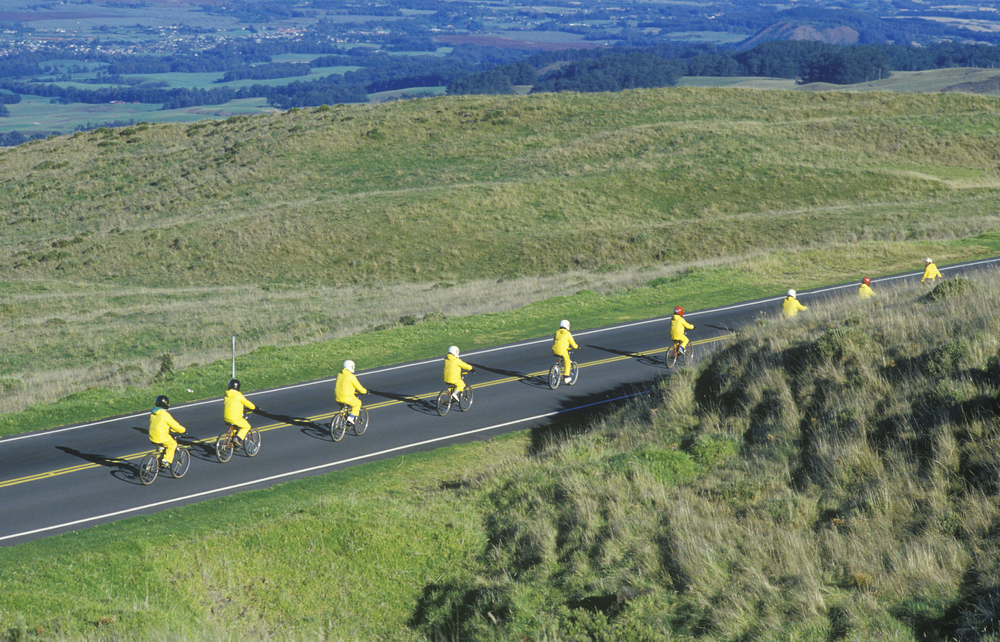 Maui has loads of bike rental shops available in the larger towns. In addition to bicycles, there are also e-bikes, scooters, and adventure bikes that you can rent, too. You might even consider trying out one of Maui's more popular activities of riding down Mt. Haleakalā by bike. Bike rental shops on Maui's North Shore and Upcountry can hook you up with a tour or give you some recommendations.
Book Now >> Ride down Mt. Haleakalā on a thrilling bicycle tour
West Maui
South Maui
Central Maui
North Shore
Upcountry
Getting around Maui by foot
Once you make it to a town, Maui is a very walkable. Aside from Kahului, there are no "sprawling" cities. Instead, the towns are all along the coast and you can easily combine the bus or rideshare service with walking to reach your destination. In general, towns tend to have a "central area" where you can walk up and down the street discovering small boutique shops and eateries.
The only non-coastal area that I haven't mentioned is Upcountry Maui which takes up the western base of Mt. Haleakalā. With the higher elevation and cooler temperatures, many of Maui's farms are here. If you intend to do a farm tour, you'll do plenty of walking. All you have to worry about is getting here.
Getting around Maui by booking tours
Many tours and excursions will actually pick you up at your hotel or meet you at a central meeting point. So if you're planning on booking a snorkeling tour, cruise, or even a lūʻau – it's usually convenient meeting up with your guide. Below, I've listed a few Maui tours that are great for getting around Maui.
Best budget driving tour: Shaka Guide
Shaka Guide is a local company that has an excellent driving app for Maui. They've got 6 different driving tours that guide you around Maui with history, local legends, cultural insights and authentic music. Basically, you turn on the app and start driving. The storyteller for your tour automatically kicks in based on your GPS location.
The tours range from 4 to 12 hours long, which is a steal since each tour only costs 20 bucks (and that covers everyone in your car). Plus, you can stop and explore at your own pace. The tour resumes when you hop back into your car. There's a lot of money to be saved here since most guided driving tours cost at least $100 per person!
Download >> Shaka Guide Maui app and browse their tours.
Road to Hana tours
At some point you're going to drive the Road to Hana because it's where many of Maui's most beautiful scenic views are. The road curves along Maui's eastern coastline and is packed with beaches, waterfalls, hikes, gardens, cultural sites, fruit stands, scenic views, and even a lava tube.
Most people decide to drive this tour themselves. But there are also many guided tours that will take you to the best stops and share history and interesting facts as you drive by. Road to Hana tours remove a lot of the stress and worry that comes with planning this drive. Things like reservations, finding hidden areas, and looking for parking at crowded hotspots won't intrude on your vacation.
Book Now >> Road to Hana tours
Haleakalā National Park tours
The other big attraction on Maui is a visit to the summit of Mt. Haleakalā (aka Haleakalā National Park). Again, most people drive themselves up especially if they want to go on their own schedule and do some hiking. However, booking a tour is also very popular because seeing sunrise at the summit requires that you wake up around 3 or 4 AM depending on the time of sunrise and your location. For some people, it's way easier to be picked up so you don't have to worry about driving (and staying awake) so early in the morning.
Book Now >> Haleakalā tours for sunrise, sunset, stargazing, and bicycling.
Local tip: Haleakalā National Park is split into 2 regions. The summit with the sunrise/sunset views and most of the hikes is the more well-known region. The Kīpahulu District is accessible near Hana Town. The two regions are not connected and you will need a pass to get through. Passes are valid for 3 days, so plan accordingly otherwise you'll have to pay twice.
Read More >> Haleakalā National Park: See The Sunrise, Sunset And Maui's Volcanic Crater
Island hopping
Maui may not be the only island you plan on visiting. It's common for travelers to include 2 or even 3 islands in their Hawaii travel plans so they can see as much of the different islands as possible. Hawaiian Airlines and Southwest Airlines are your main choices for interisland flights. But if you're okay with smaller commuter airplanes, I suggest giving Mokulele Airlines a try if you want to save some money.
Read Now >> Guide To Island Hopping In Hawaii
Read Now >> Flying Honolulu To Molokai On Mokulele Airlines
Maui cruises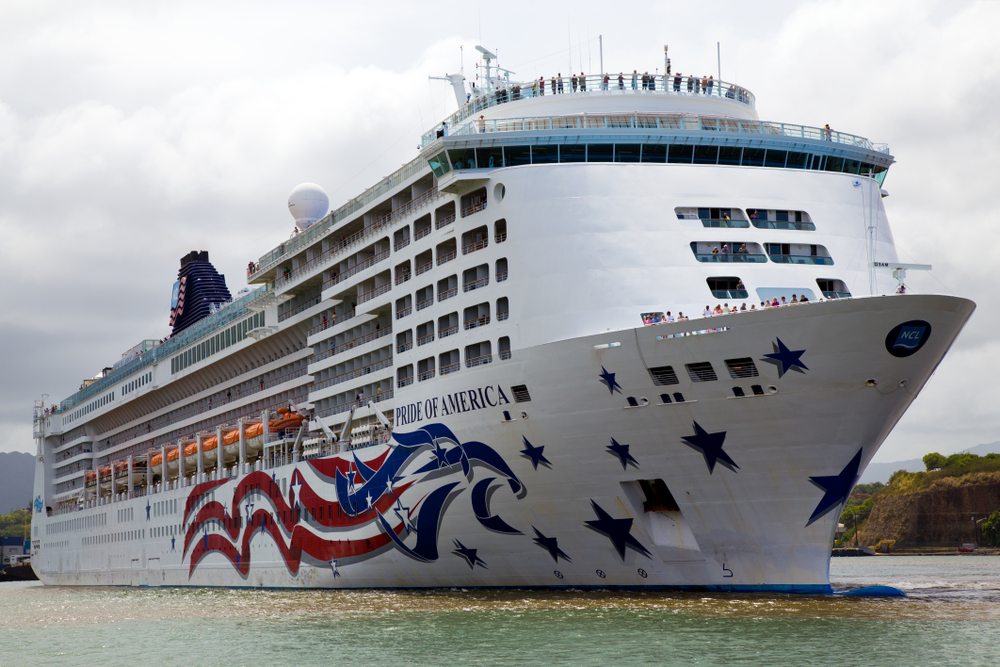 There are several short cruises on Maui such as snorkeling cruises, sea cave cruises, sunset cruises and even whale watching cruises, but if you're interested in a multi-day cruise, check out the Pride of America. The ship sails from Honolulu and over the course of 1 week you'll visit the 4 major islands and stop at 5 ports.
Maui and Lanai ferry
A popular day trip for Maui visitors is to take a ferry and spend the day exploring or snorkeling Lanai. The island is so close that it's visible from the West Maui shoreline. Lanai is on the small side and doesn't get too many visitors, but the small shops and friendly culture is endearing. It's a fun experience to visit one of the lesser-known islands where everybody knows everyone.
Book Now >> Lanai ferry, day trip, guided tour, snorkeling excursion.
Maui and Molokai ferry
Another day trip you can try is from Maui to Molokai and back. Molokai is even less crowded than Lanai is and the Molokai Ferry offers packages with guided tours or overnight stays. It's a more down-to-earth local experience that's great if you want to explore the less touristy side of Hawaii.
Book Now >> Molokai ferry service on the Maui Princess and Molokai Princess.
Is getting around Maui easy?
Yes, I think so. As Hawaii's 2nd most popular island for tourists, Maui has plenty of transportation modes that won't leave you wondering how you'll get back in time before night falls. I think the biggest concerns are how you'll approach the Road to Hana and Mt. Haleakalā as I'm sure those will be included on your Maui itinerary.
Traveling Maui?
Here are a few more helpful links and resources that I think will help you plan your trip to Maui: