This post may contain affiliate links, which means I'll earn a small commission if you purchase something through these links. You won't pay any extra; instead, you'll be helping Aloha With Love to thrive. Thank you! Learn more.
COVID-19 has affected many of Hawaii's businesses and events. Please double check their dates and times before you go or make plans. Visit HawaiiCOVID19.com for more information.
--
Oahu's Best Free Hula Shows
Free hula shows are the best activities you can find whenever you're traveling. With such a variety of hula dances from traditional to modern, seeing the multiple free shows can give you a good understanding of the beauty behind the dance and also a great time. Here are the free performances that I like the best on Oahu.
Kuhio Beach Hula Show – Get here at least 40 minutes early to find a spot to sit. The atmosphere is so lovely here that the wait is an enjoyable people-watching experience.
Royal Hawaiian Center Hula lessons – Watch your loved ones learn some steps. There are lessons for adults as well as children, which is totally cute!
Ala Moana Hula Show – Fun show held in the Ala Moana Center daily. Their Centerstage performances also feature several local and traveling performances from singing contests, a variety of dance performances, holiday shows and international traveling groups.
Waikiki Beach Walk – There is always something going on in Waikiki including hula performances on the Waikiki Beach Walk. This is a large grassy area where events and shows are often held including lessons from painting to ukulele classes!
Hula Kahiko at Helumoa – Usually held on Saturdays showcasing a local halau and their hula dancing. This is a great option to see the range of traditional hula to modern since hula students are expected to learn all types of hula.
Hawaii Book and Music Festival – Annual summer festival that features several Hawaiian musical artists and dancers. The shows take up much of the day and are incredibly fun.
Prince Lot Hula Festival – My favorite! This is a free annual hula festival in honor of Prince Lot who revived the art of hula. Usually held at the Moanalua Gardens, this year (2017) it will be held on the gorgeous grounds of Iolani Palace!
Great Hula Shows
If you're serious about your hula, there are a few great hula shows that I like. Paradise Cove's Luau is a great choice to experience a luau and a live show that features a variety of hula and Polynesian dancing.
Polynesian Cultural Center (PCC) is also a wonderful experience of the different "islands", dinner and night show.
A Hula Education
Coincidentally, I have a few international friends who came to Hawaii to major in Hawaiian Studies where you can choose between specializing in hula or kapuahi. Read about student Noriko's experience in her hula studies.
If traveling and living in Hawaii is not an option, you can certainly take lessons locally if someone is offering classes. But with rising popularity, make sure you choose the right instructor – here's how.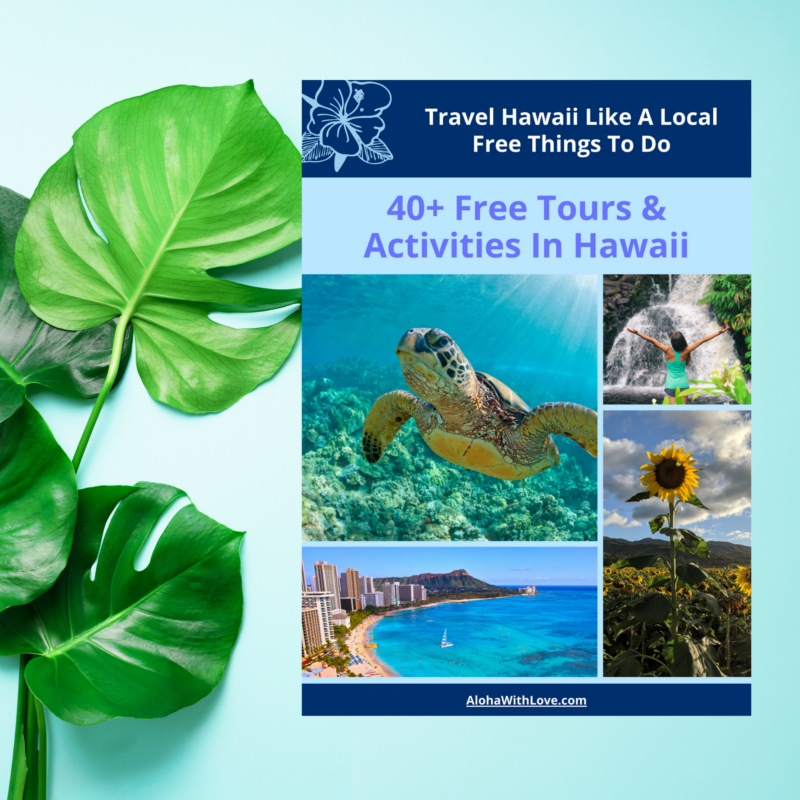 Want to go on a free tour in Hawaii?