This post may contain affiliate links, which means I'll earn a small commission if you purchase something through these links. You won't pay any extra; instead, you'll be helping Aloha With Love to thrive. Thank you! Learn more.
COVID-19 has affected many of Hawaii's businesses and events. Please double check their dates and times before you go or make plans. Visit HawaiiCOVID19.com for more information.
--
There are some pretty good eats in Pearl City and a favorite of mine can be found in Pearl City Shopping Center. Ezogiku Noodle Cafe is actually a Japanese chain restaurant, but this particular branch all the way in Hawaii does very well with the local neighborhood in Pearl City.
I love that some of the customers here seem to be older Japanese customers. I'm talking 70+ who probably grew up on standard Japanese ramen. There's a reason why Ezogiku Noodle Cafe does extremely well with the local clientele in this area.
Don't expect anything fancy here. Just good, authentic Japanese food in Hawaii!
Aloha with love,
Amy
Ezogiku Noodle Cafe's Ramen Hits The Spot
There's something to be said for food that doesn't need to be fancy – and quick ramen served up hot with chewy noodles is one of them.
Despite Ezogiku's plain outward appearance, the dishes taste exactly like the standard ramen you'll find in Japan: miso ramen, shio ramen, shoyu ramen, curry ramen, yakisoba, etc. It's as if they were made to order in Japan. Ezogiku does a good job of retaining their core Japanese flavor without changing it to fit the local Hawaii tastes.
Not to say that they don't have recipes made for local taste buds. For that, try dishes like wonton ramen or chicken and vegetable ramen.
Local Tip: If this is your first time trying ramen, try the shio ramen (salt) or shoyu ramen (soy sauce) if you like simple flavors. Miso ramen (fermented soybeans) is Ezogiku's signature ramen which I can also recommend if you're a miso fan. My personal favorite is curry ramen – warning if you're wearing a white shirt though.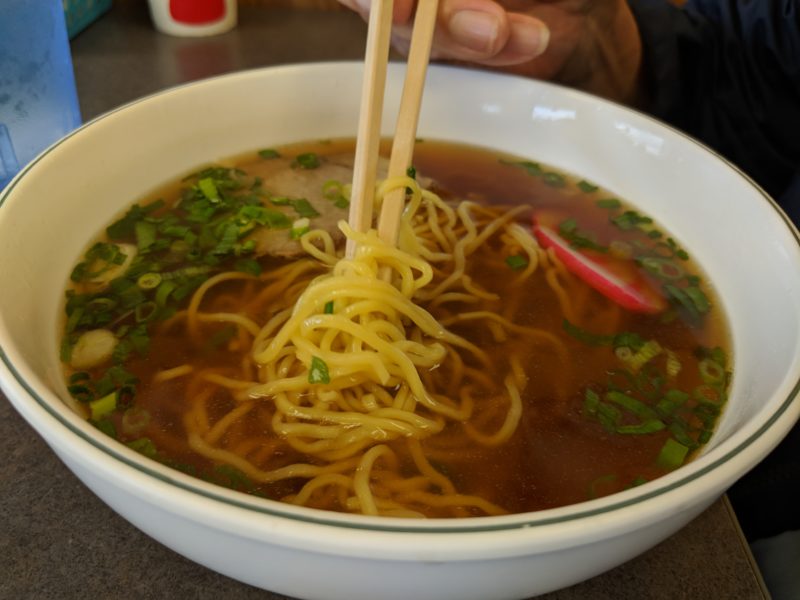 Ordering At Ezogiku Noodle Cafe
Ordering at Ezogiku Noodle Cafe is pretty straight forward. There's a window outside and you can place your order with the staff for takeout or if you plan on eating on one of the outside tables. There's a large easy-to-read menu on top and if you're still unsure, menus are plastered all along the glass.
Right next to the window is a small indoor seating area. If you sit inside, you'll receive their laminated menus and get blasted by their refreshing AC. All menus come with Japanese under each item, which is another good indicator of Ezogiku Noodle Cafe's clientele. Many 70+ local Japanese speak and read Japanese.
Local Tip: Ezogiku Noodle Cafe is a small shop right next to the Ben Franklin Crafts shop at Pearl City Shopping Center facing Kamehameha Highway. Their parking lot is huge so find the shop first then find parking.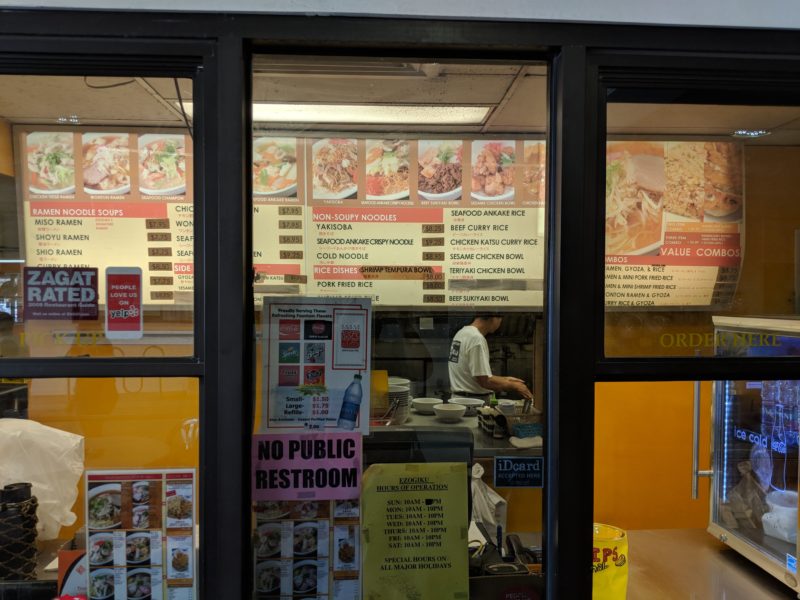 Ezogiku Noodle Cafe For Pearl City Ramen
Definitely try Ezogiku Noodle Cafe the next time you're in Pearl City. It's quick, easy, delicious and loved by the older Japanese clientele living in the Pearl City and Waimalu area.
It's a good spot when you get the late night munchies (open 10:30 AM to 10 PM everyday) and a small ramen with a side order of gyoza (potstickers) will hit the spot.
Local Tip: If you want to try a little bit of everything (noodles, rice and side), they have some great combos at affordable prices. Be hungry though and ready to eat!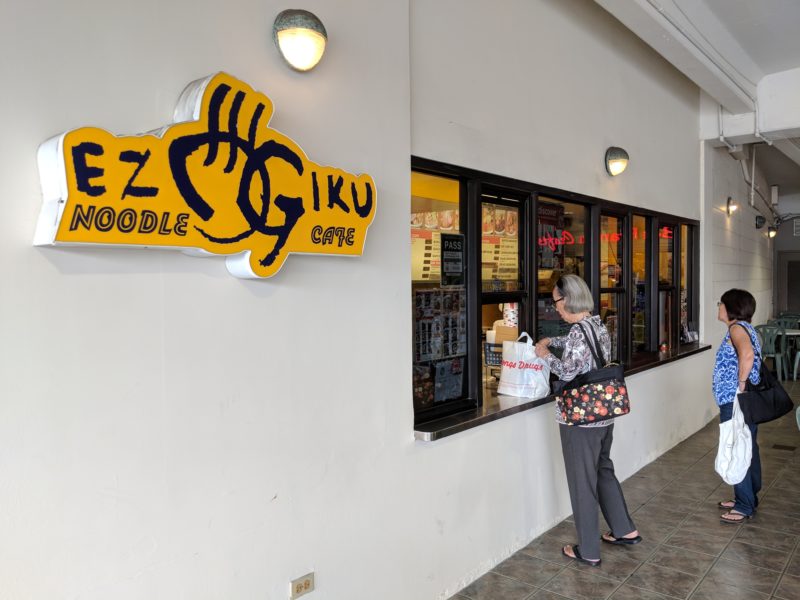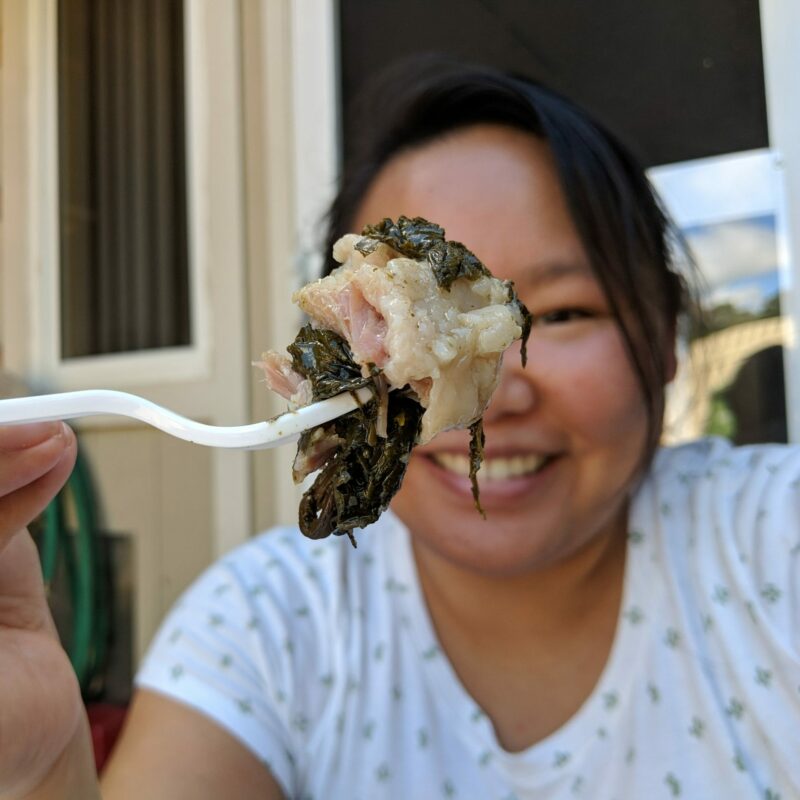 Discover more restaurants, bars, cheap eats, and mom-n-pop shops in Hawaii!