This post may contain affiliate links, which means I'll earn a small commission if you purchase something through these links. You won't pay any extra; instead, you'll be helping Aloha With Love to thrive. Thank you! Learn more.
COVID-19 has affected many of Hawaii's businesses and events. Please double check their dates and times before you go or make plans. Visit HawaiiCOVID19.com for more information.
--
The definition of an "easy" hike differs from person to person. Some people are hardcore hikers who have all that extra gear and solid muscle (definitely not me). Others rarely get out and consider rocky trails to be more than they can handle. I usually get a chance to hike about 1 – 2 times a month, so while I may be used to walking on exposed roots and muddy trails, I enjoy not gasping for breath or feeling my knees shake.
Take my suggestions with a grain of salt. Your "easy" is probably not the same definition as mine; however, I do think all the hikes in this list are manageable for almost any hiking level. Do your due diligence and research the hike in advance so you know what you're getting yourself into.
Aloha with love,
Amy
Paved Oahu hikes
Hoomaluhia Botanical Garden – Hawaii's largest botanical garden that resembles a gigantic park. Running through Hoomaluhia is a paved road for cars to drive to the end, but there's plenty of room for those who want to stretch their legs. Entrance into Hoomaluhia is free, so just park your car at the Visitor Center and start walking. There are plenty of separate grounds to explore, but the best sight has got to be the majestic Koolau mountains right next to you as you walk.
Makapuu Lighthouse Trail – Recently repaved and a very smooth and beautiful walk up to the viewpoint. The path up is not too steep and there are a few lookouts on the way where you can catch your breath if needed. This hike is especially popular during whale watching season as they like to swim right in this area.
Waimea Valley – You'll have to pay to get into Waimea Valley, but it's a gorgeous walk that includes a waterfall, botanical garden, and traditional Hawaiian structures and foundations. This was once a rich and thriving Hawaiian village and a walk through Waimea Valley is like walking through an outdoor museum. There's a lot of Hawaiian history and culture to be learned here and I think most visitors will find that their visit was time well spent.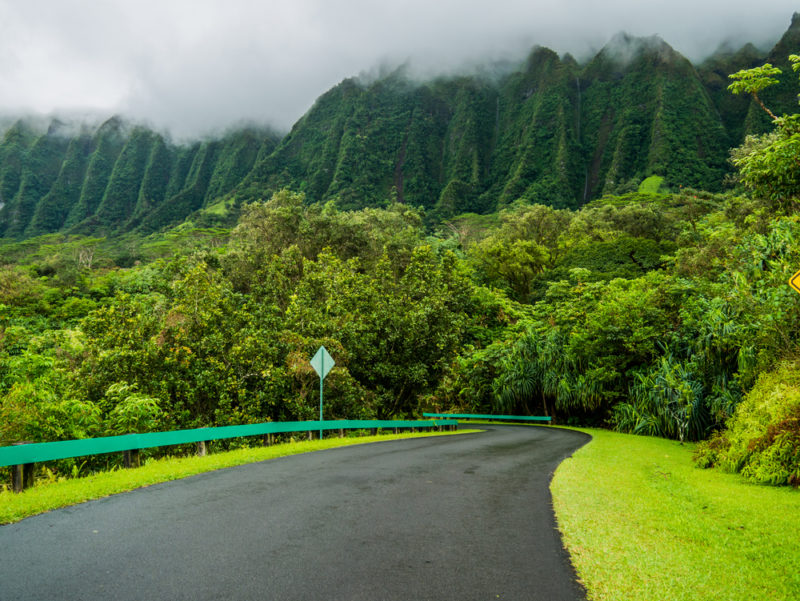 Flat Oahu hikes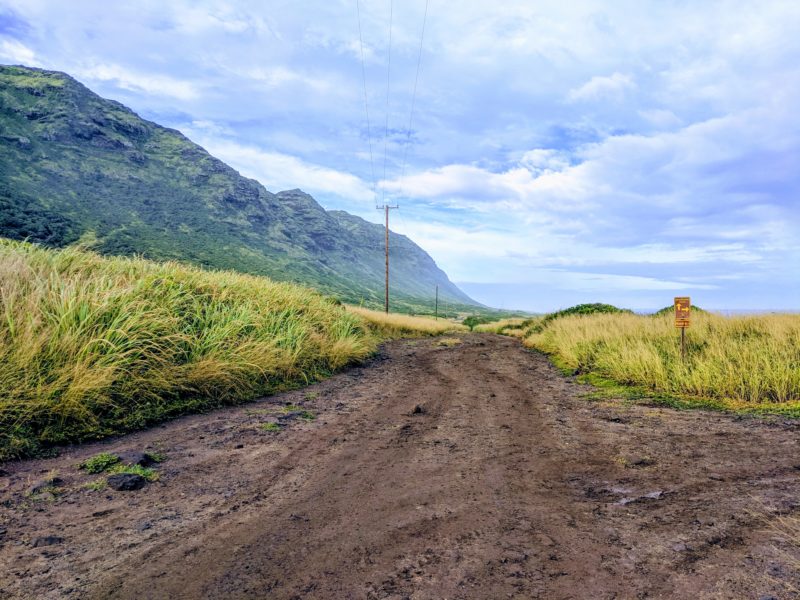 Short Oahu hikes
Pink Pillbox Hike – A short switchback hike in Waianae that takes you up to a lookout point where there are three pillboxes – the most famous of them being the pink pillbox. The pillboxes are remnants of World War II that you can go inside and explore. This hike shouldn't take you more than an hour to get to the top and those in great shape will probably reach the top within a half hour.
Lanikai Pillbox Hike – Another short pillbox hike this time on the windward side of the island in Kailua. The top offers a gorgeous view of Kailua and Na Mokulua (aka the "Mokes" or Twin Islands). Both islands (Moku Nui and Moku Iki) are both seabird sanctuaries, but you can walk the perimeter of Moku Nui.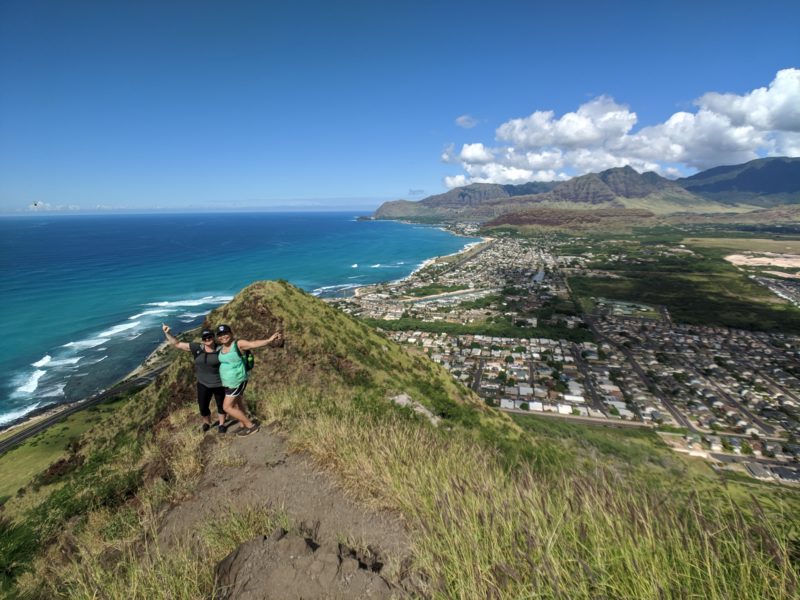 Easy Oahu switchback hikes
Diamond Head State Monument – Hawaii's most iconic hike is a switchback trail that is well-maintained and safe. There are a few places on the way up where you can stop and take a breather if you need to. If you come during peak hours, the crowd can sometimes slow the pace down, which can be a boon for those who don't want to go fast. Safety is always first at Diamond Head, so you'll see plenty of rails, stairs, and signs.
Kealia Trail – A switchback trail that begins at Dillingham Airfield. While there are no railings here, the trail is easy to see and is a constant zig-zag up to the top where there is a picnic table and a nice view. The great thing about this hike is that you have a gorgeous view of the Pacific Ocean all the way up. You'll have a hard time deciding whether to look at where you're stepping or out at the ocean!
Local Tip: Switchback trails can be hard for those who aren't used to physical activity. But if you are used to hiking or walking up with a constant elevation gain, then these hikes will be a cinch for you.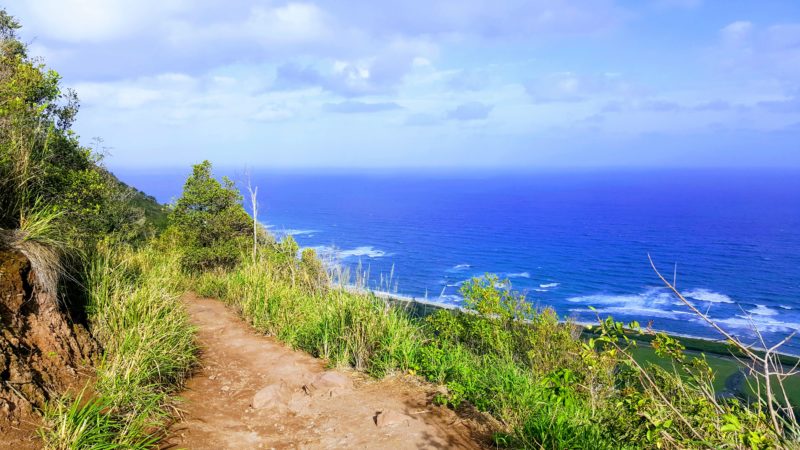 Audio Tour App Downloads: Driving and walking GPS tours now available for Oahu, Maui, the Big Island and Kauai.

Hawaii Activities: Browse over 600+ budget-friendly Hawaii tours and activities.

Aloha With Tours: Book a recommended tour from my carefully curated list of Hawaii tours and activities.
Get aloha to your inbox
Sign up for a free checklist of 40+ free tours and activities in Hawaii. You'll also receive tips and updates on Hawaii travel, living in Hawaii and things to do in Hawaii.