This post may contain affiliate links, which means I'll earn a small commission if you purchase something through these links. You won't pay any extra; instead, you'll be helping Aloha With Love to thrive. Thank you! Learn more.
COVID-19 has affected many of Hawaii's businesses and events. Please double check their dates and times before you go or make plans. Visit HawaiiCOVID19.com for more information.
--
North Shore Hikes are Gorgeous!
Oahu's north shore is the stuff of legends. Gigantic winter surf waves, a magnificent coastline and plenty of nature to surround yourself with. There are a number of great hikes in this area, but if you're looking for something easy to do, here are the ones I really enjoy that go easy on your legs.
Kealia Trail
Located on one of the Mokuleia side of Kaena point, this is an easier switchback trail with beautiful views almost the whole way up!
Unlike other switchback trails, the incline for Kealia Trail is not so steep that it will tire you out. If you're looking for a beautiful hike that will be fun for all hiking levels, this is a great one to try.
Local tip: Dogs on leash are allowed here – my dog loves it! There's a picnic bench on the top so bring some snacks to munch on.
Ehukai Pillbox Trail
There are several pillbox hikes on the island and it's important to note that locals refer to the Lanikai pillbox hike as just the "pillbox." However, the Ehukai pillbox hike also has a spectacular view of the North Shore.
Ehukai pillbox is a quick hike in the shade and ends with a beautiful panoramic view. The hardest part is in the beginning with a steep incline to a picnic bench. After that it's smooth sailing to the pillboxes (there's more than one pillbox here).
Local Tip: The peace sign pillbox has the best view.
Kaena Point State Park
The northwest tip of Oahu is where you can see monk seals, tide pools and the Laysan Albatross bird sanctuary. You can't get lost here and there are no steep hills to huff and puff over. In fact, it's pretty much flat the whole way.
Local Tip: Since the "end" of the hike is the northwestern tip of Oahu, there are actually two entrances for this hike (Makaha and Mokuleia). I prefer to start and end at Makaha because the mountain will protect you from the sun as you return.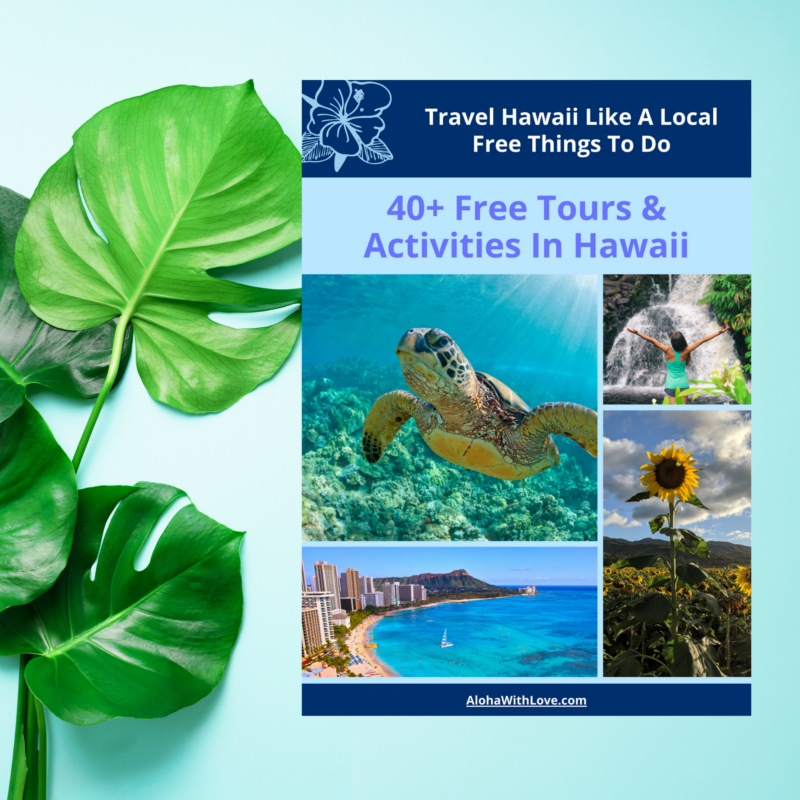 Want to go on a free tour in Hawaii?