This post may contain affiliate links, which means I'll earn a small commission if you purchase something through these links. You won't pay any extra; instead, you'll be helping Aloha With Love to thrive. Thank you! Learn more.
COVID-19 has affected many of Hawaii's businesses and events. Please double check their dates and times before you go or make plans. Visit HawaiiCOVID19.com for more information.
--
The Waterfalls Of Big Island
There are plenty of waterfalls to see when on the Big Island no matter where you are. Waterfall hikes can be difficult to complete since getting to them means going up a steep hill at some point. But, they don't have to be! Here are some beautiful waterfalls on the Big Island that won't take you a lot of effort.
Akaka Falls
Easy and short walk on concrete to a viewpoint where you can see these beautiful falls. Get there earlier in the day to avoid the crowd.
Read More: How To Really Have Fun At Akaka Falls
Rainbow Falls
You'll definitely want to come here in the early morning to catch a glimpse of a rainbow in this waterfall's spray! The viewpoint is right on top of the parking lot.
Pe'e Pe'e Falls
Upstream from Rainbow Falls, you'll find this waterfall that creates the "Boiling Pots" access. The water isn't actually hot – there are many holes in the rocks that form large bubbles like boiling water. This is especially visible after or during a heavy rain.
Extra Tip: Don't swim or climb in this area! Many people have died falling off the unstable rock and being pulled underwater.
Note: This is a Hawaiian word that's pronouced "peh-eh peh-eh." There have certainly been people who have mistakenly called this Pee Pee Falls…
Hanapueo and Umauma Falls
On Highway 19's bridge, most drivers will pass by these 2 neat waterfalls without realizing it! On an especially clear day, you'll be able to see Mauna Kea behind them.
Directions: About 30 min north from Hilo airport, park on the mauka (mountain-side) of highway 19 just after the 16 mile marker. Walk out onto the bridge to enjoy the view!
One More Waterfall Tip For You
Extra Tip: If you're in a rush, stick with Akaka and Rainbow Falls as they are more grand and large. But, if you love waterfalls, go ahead and try the others (which will have less visitors compared to these popular two).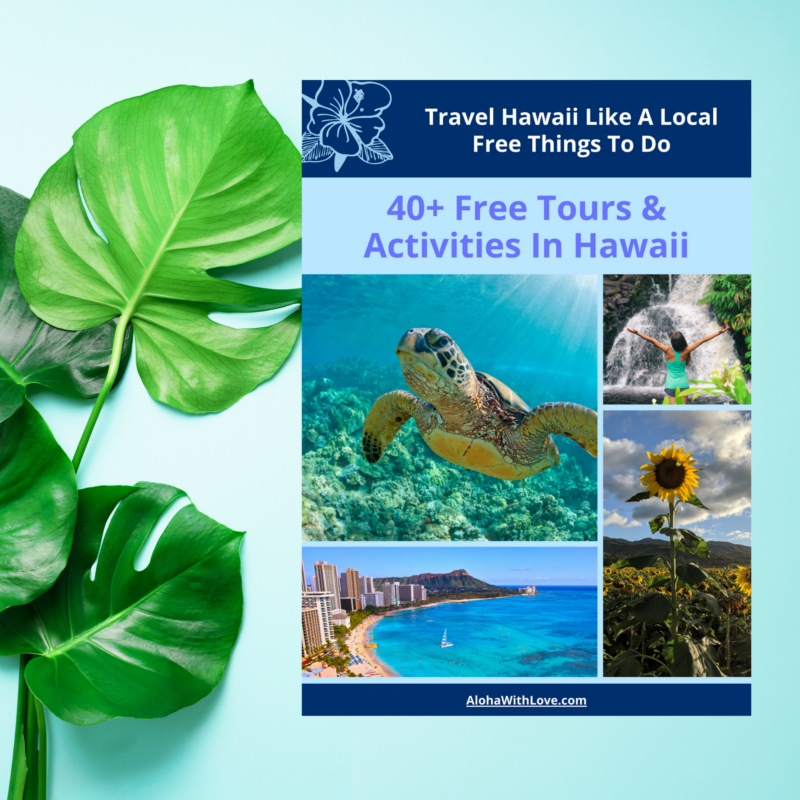 Want to go on a free tour in Hawaii?