This post may contain affiliate links, which means I'll earn a small commission if you purchase something through these links. You won't pay any extra; instead, you'll be helping Aloha With Love to thrive. Thank you! Learn more.
COVID-19 has affected many of Hawaii's businesses and events. Please double check their dates and times before you go or make plans. Visit HawaiiCOVID19.com for more information.
--
With just 1 pound of beef, you can make 6 decently sized burger patties in just a few minutes. Mom's normal beef burger patty is pretty elaborate. She'll toss in onions, bell peppers, bread, and eggs, but if she doesn't have time or wants to get food out fast, this is the recipe she'll use instead. What's most important here is to salt the onions and not the meat. In order to keep the patties as big as possible, avoid adding salt to the meat so that it doesn't shrink in on itself while cooking.
We made burgers with these patties and ended up using the soft stovetop buns we made a couple of days earlier. Not only were these the perfect size, but they were soft and chewy and didn't taste like too-dry generic burger buns.
Aloha with love,
Amy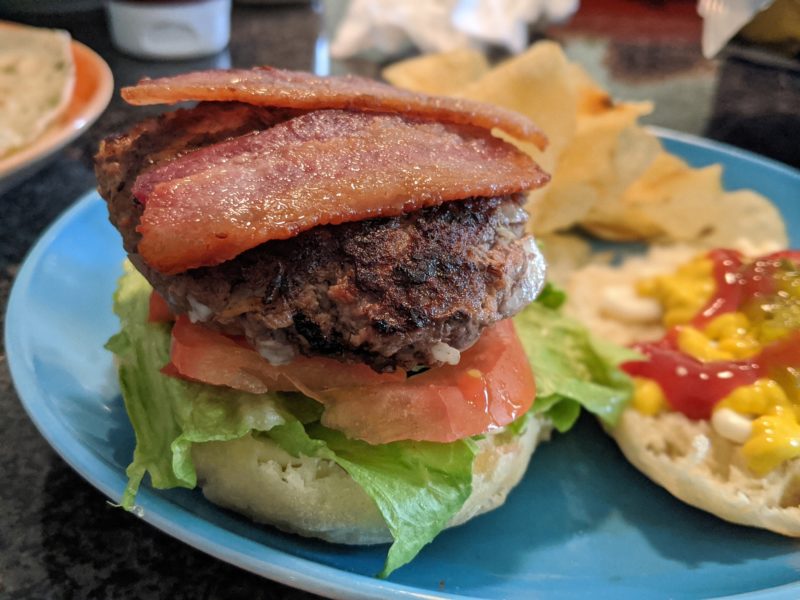 Ingredients
1

lb

ground beef

½

round onion

1

tsp

salt

½

tsp

pepper

4

uncured thick bacon

Oil is used to flavor the patty when cooking. Add the bacon to your burger.
Instructions
Dice the onion and add 1 tsp of salt. Mix and let the salt soak into the onions for several minutes. Rinse and drain with water.

Note: This way the salt goes into the onions and won't compromise the size of the beef patties as they cook.

Optional: Cut the bacon into 3 sections and cook in a fry pan without oil. Remove when it's a nice golden red on both sides.

Note: Mom used this bacon in our burgers. If you don't plan on eating the patties in a burger, you can skip this step. However, the plus side was that she cooked the burger patties in the bacon drippings, which added a lot of flavor to the patties.

Combine beef, pepper, and onions in a bowl and mix with your hand. Make 6 balls of meat, all equal in size.

Flatten each patty and add to the fry pan that was used to cook the bacon on medium heat. Cook until brown on both sides.
Notes
Mom's usual beef patty includes green bell peppers and bits of bread and egg. The bread and eggs help hold it all together, which is especially important when we're making these for parties and/or big burgers. This quick version is softer and tends to fall apart so keep the patties small.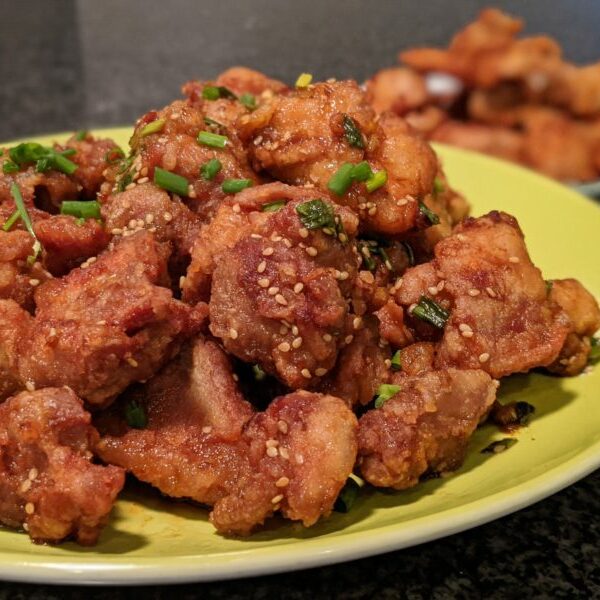 Get my latest recipes with a spoonful of aloha!