This post may contain affiliate links, which means I'll earn a small commission if you purchase something through these links. You won't pay any extra; instead, you'll be helping Aloha With Love to thrive. Thank you! Learn more.
COVID-19 has affected many of Hawaii's businesses and events. Please double check their dates and times before you go or make plans. Visit HawaiiCOVID19.com for more information.
--
Every year our starfruit tree in our front yard drops a ridiculous amount of fruit. And every year we have the same problem – we get tired of eating them…what a good problem to have, right? When we have too much starfruit and our friends and neighbors have eaten their fill, Mom will cut and dry these out for a day. Kept in the freezer, they last pretty much forever and we can enjoy starfruit for the rest of the year.
Dried starfruit make perfect small gifts for friends and coworkers. You can eat them as they are or put them in hot water to make a tea. It's important to note that those on heart medication shouldn't eat starfruit. Like grapefruit, it cancels out the effects of heart medication.
Aloha with love,
Amy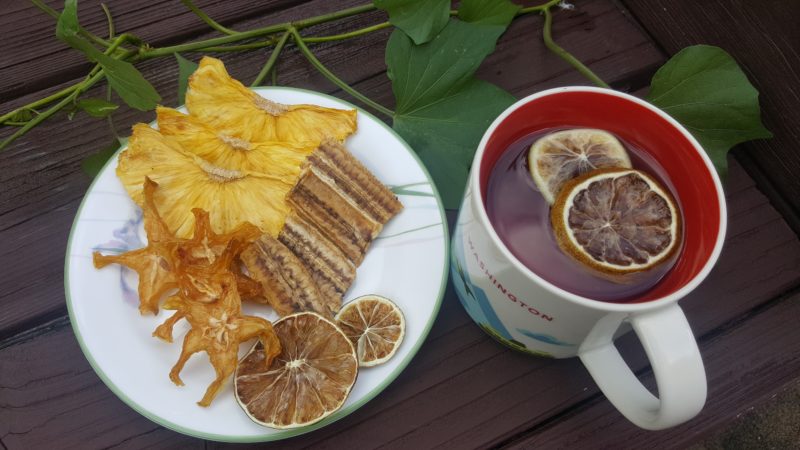 Ingredients
Limes

Starfruits

Pineapples

Bananas
Instructions
Limes: Slice to about ⅓ in pieces.

Starfruit: Slice off the five outer edges and ends of each starfruit. The edges are tough and have very little flavor. You can slice the starfruit lengthwise, but if you're making these as gifts, Mom recommends cutting them across to retain their star shape. The core can also be dried and eaten. Cut each starfruit into 4 or 5 pieces depending on the size.

Pineapple: Most people (including myself) love the pineapple because it's like eating candy. So be sure to prepare extra. Cut off the skin and cut into a half-moon shape. You don't need to core the pineapple.

Banana: Apple bananas are my personal favorite, but regular bananas are great, too. Choose very firm bananas as soft bananas will just become mushy and impossible to dry.

Place each fruit in the food dehydrator. Dry as needed. This will be different for each machine and fruit, but you'll most likely have to leave the machine on for at least a day. The wetter the fruit, the longer you'll leave the dehydrator running.
Notes
Starfruit should not be eaten by those on heart medication (check with your doctor). We were told that starfruit (like grapefruit) cancels out the effects of heart medication.
Add some dried fruit to hot water to make a flavored tea.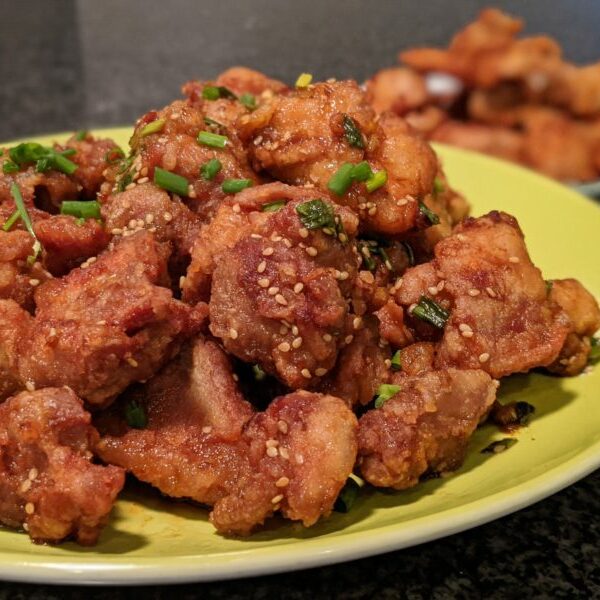 Get my latest recipes with a spoonful of aloha!