This post may contain affiliate links, which means I'll earn a small commission if you purchase something through these links. You won't pay any extra; instead, you'll be helping Aloha With Love to thrive. Thank you! Learn more.
COVID-19 has affected many of Hawaii's businesses and events. Please double check their dates and times before you go or make plans. Visit HawaiiCOVID19.com for more information.
--
Down To Earth is a neat store in Hawaii with a Whole Foods vibe and plenty of local goods. It's fun to explore if you're looking for made in Hawaii snacks that you can bring home as souvenirs. It's also a good place to grab a meal with some local influence. Like Whole Foods, there is a buffet of entrees, side dishes, salads, etc. to choose from, with the addition of cultural menu options that you may not have seen or heard of before.
If you're into healthy grocery shopping and seeing what the locals buy, make your next stop Down To Earth. I think you'll be pleasantly surprised at what you'll find!
Aloha with love,
Amy
There Are Local Dishes You Can Try Out
I was impressed with their deli selection. Besides the usual wraps, sandwiches, and pizzas, the salad bar and hot foods had some menu options that were decidedly local. The pancit (Filipino dish) is popular and the Okinawan sweet potato salad (Japanese fusion dish) caught my eye for sure. Even the nori (seaweed in Japanese) wraps seemed interesting because nori is a common ingredient in most furikake – a common Japanese topping that many locals often use for their white rice.
If you're not such an adventurous eater, don't worry. There are plenty of traditional foods served at Down To Earth and I'm sure you'll find something familiar you'll like to eat. But if you're a vegetarian and want to add some local spice to your palate, Down To Earth may just be the way to change it up.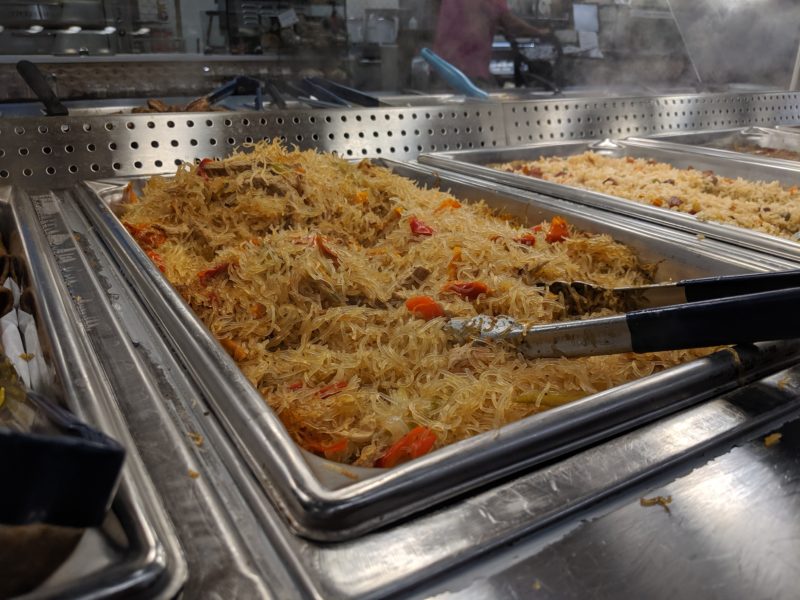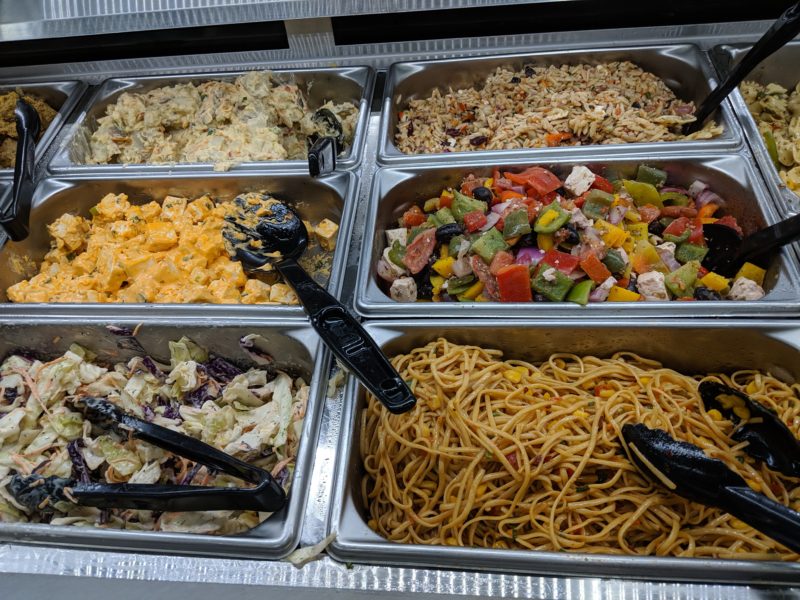 The other fun thing I really like about Down To Earth are all of the local snacks! Everywhere you look, there are fun things to eat and drink that come from local vendors here in Hawaii. These are perfect to bring back for friends, family, and coworkers back at home. Hawaii-grown dried fruit, macadamia nuts, mamaki tea (native Hawaiian plant), and even Hawaiian honey will make for some fun souvenir gifts.
Local Tip: Hawaii people love Trader Joe's. If you're visiting friends or family in Hawaii, all you have to do is visit your local Trader Joe's before you leave and buy some snacks for them. They may even ask you how you knew it was what they wanted! Let them know Aloha With Love is where you got the 411.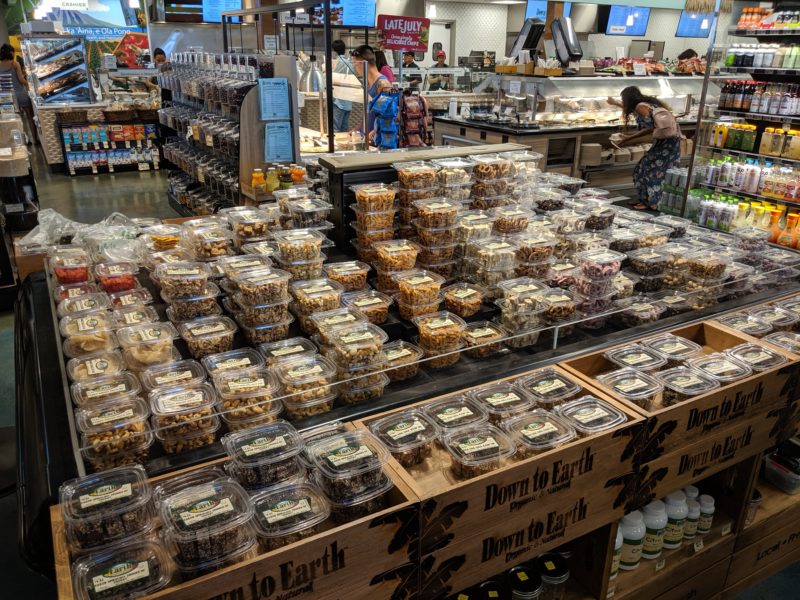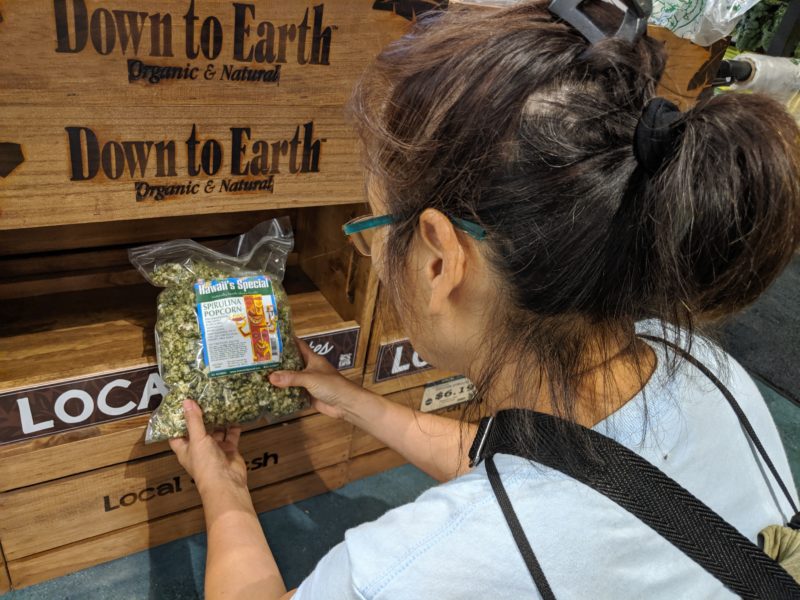 Where To Find Down To Earth Store Locations
At the time of this post, there are currently 6 Down To Earth store locations, 5 on Oahu and 1 on Maui. They're all relatively large buildings (smaller than your average Whole Foods though in my opinion) and have their own parking lot or some kind of large parking structure; so, finding parking is not really an issue. If you visit, let me know how it goes and what you think!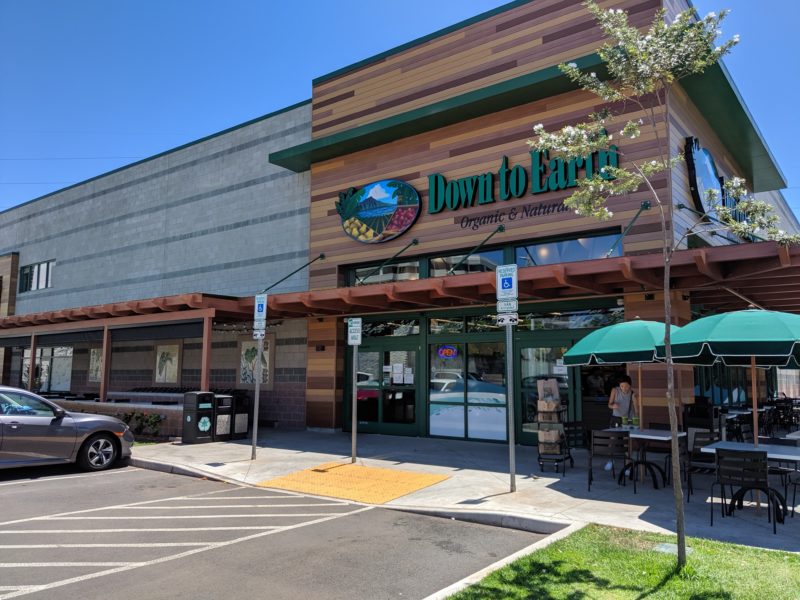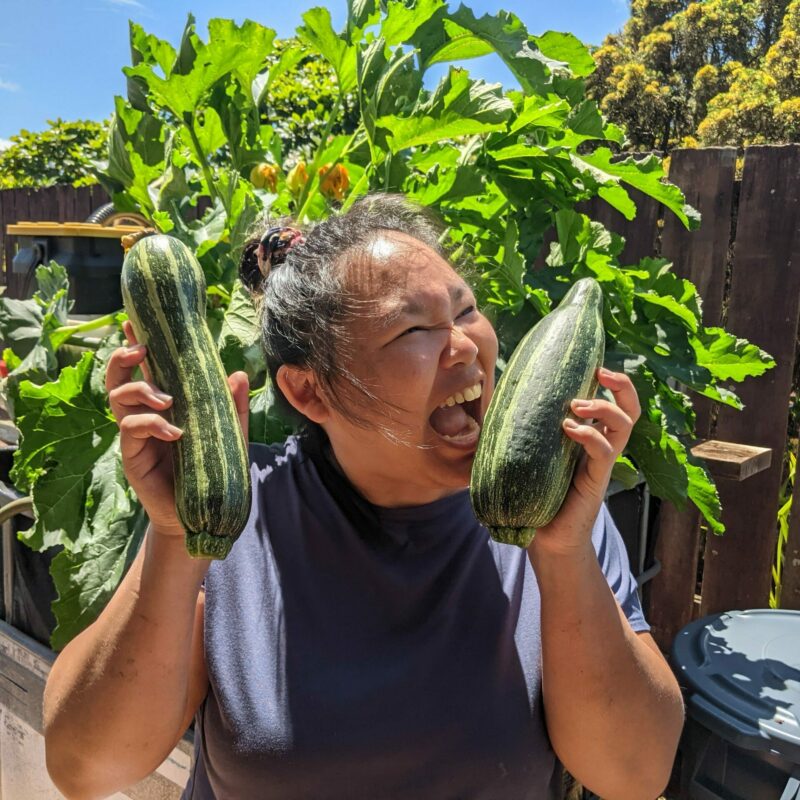 Learn more about living in Hawaii!