This post may contain affiliate links, which means I'll earn a small commission if you purchase something through these links. You won't pay any extra; instead, you'll be helping Aloha With Love to thrive. Thank you! Learn more.
COVID-19 has affected many of Hawaii's businesses and events. Please double check their dates and times before you go or make plans. Visit HawaiiCOVID19.com for more information.
--
For those looking to dive, you have plenty of choices available to you. Hawaii has a huge selection of great diving spots and if you're lucky, you'll find access to uninhabited islands for an exceptional diving experience. With a tropical temperature and plenty of reefs, you'll find a variety of fish and sea creatures that call this paradise home. While diving usually takes place in deeper waters and requires a license, you can certainly snorkel your way through Hawaii's reefs and still get a fantastic view of the ocean's inhabitants. Hawaii is also a popular place for free diving so if you're experienced or have time to learn, ask a local free diver to take you along to find the best spots and teach you of the dangers in the surrounding areas.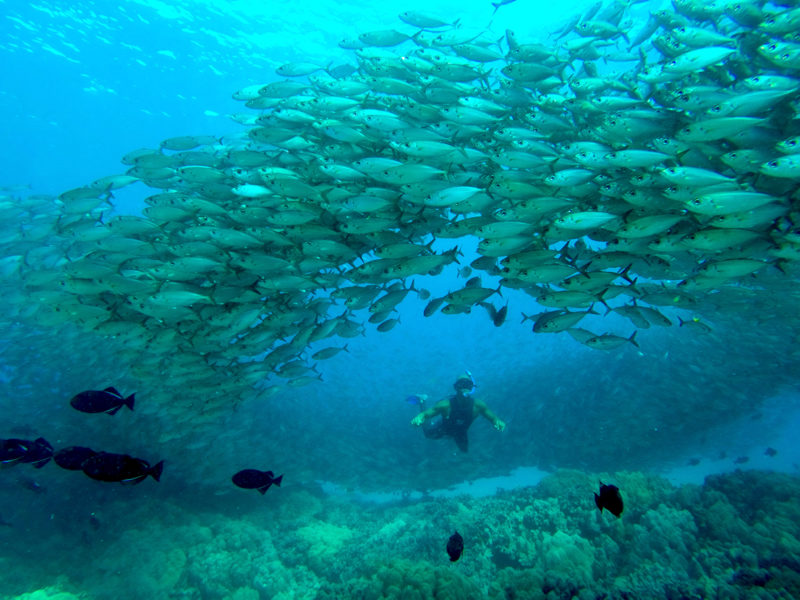 If you're looking for a truly unique experience, take a look at diving with manta rays! Usually taking place during the night, you'll be able to waltz underwater with these beautiful creatures as they dance and fly through the ocean water around you. I highly recommend this activity and cannot say enough about it!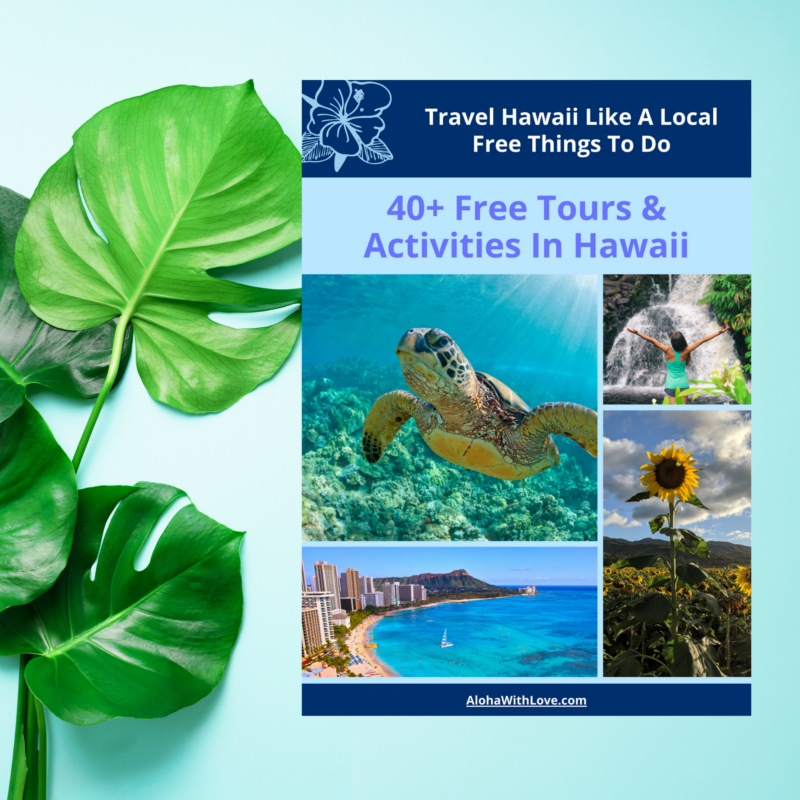 Want to go on a free tour in Hawaii?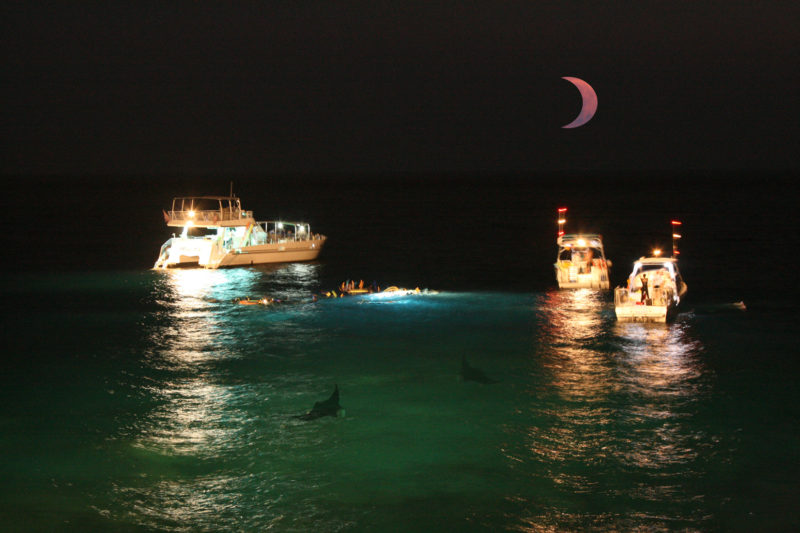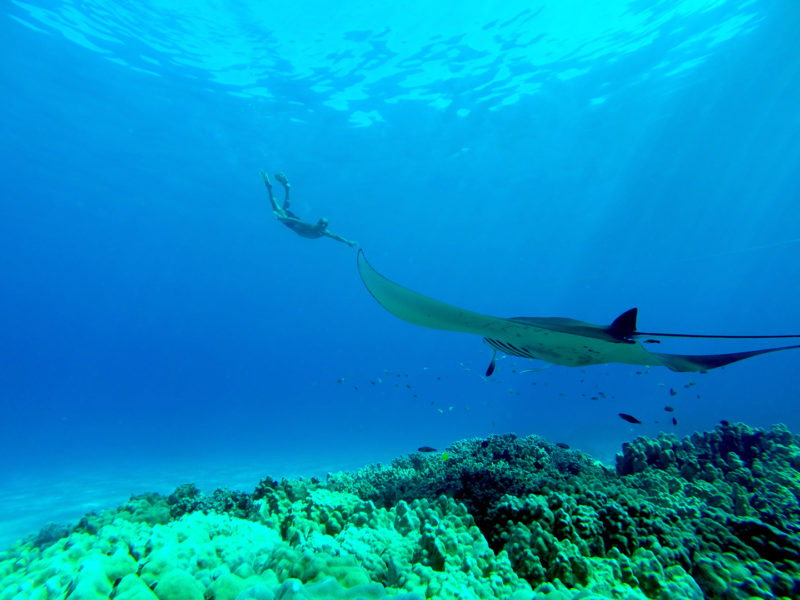 The other majestic creature that you're sure to see is the Honu or the Hawaiian green sea turtle. Currently on the endangered species list, this beautiful creature has made leaps and bounds back into existence in the last several years. Now I always see them whenever I'm near the water cruising along or popping their heads above water for a quick breath of air before disappearing into the depths again.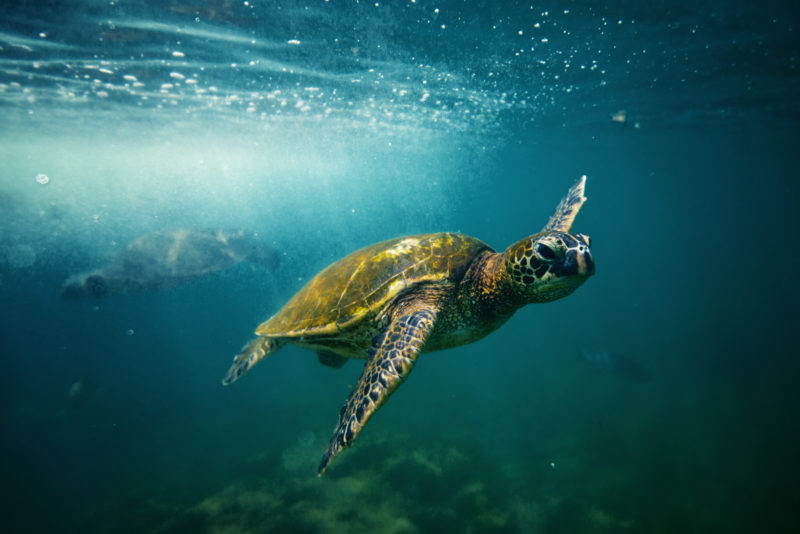 But for most dives, what you'll be seeing the most of are the fish. They'll warily swim around your cameras and curious hands as you move throughout the reef exploring nooks and crannies. Keep your eye out for large uhu (parrot fish) that can often be swimming in male and female pairs. I find most uhu to be people-shy, but they are a joy to watch as the bright blue male and red-toned female swim together in sequence and display their bright colors and birdlike beaks. Be careful of large rocks with deep holes. Moray eels like to hide in large holes and display their teeth whenever you stray to close. If you're using your hand to grab hold of the rocks and pull yourself along in the water, be mindful of where you're placing your hand for safety's sake. An eel bite is a nasty injury to recover from. I can still remember coming face-to-face with the largest moray eel I'd ever seen in Molokai when I wasn't paying attention!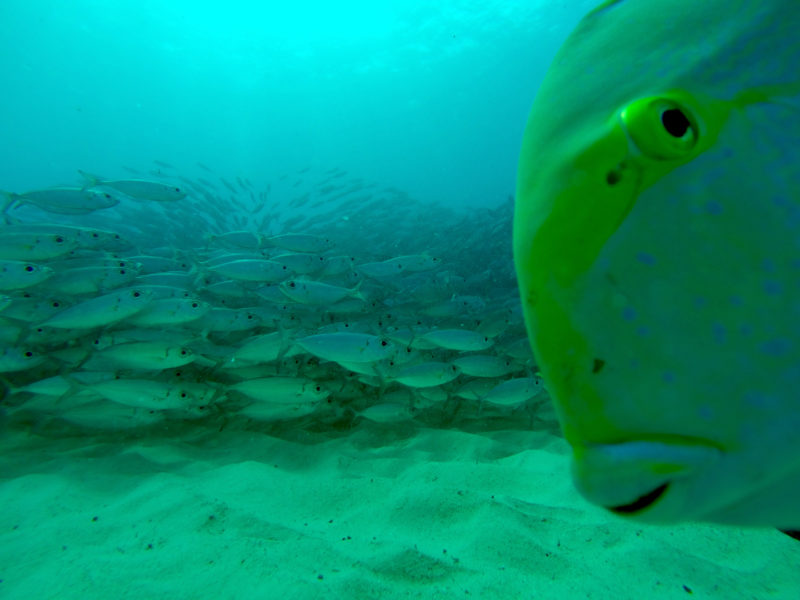 The diving is terrific in Hawaii and if you're at all interested, make sure you add this to your itinerary. You won't regret it! You're sure to run into several sea creatures that will take your breath away and some will even make you laugh with their abundant curiosity!
Things To Do
If you love diving, then you have to try diving with manta rays at least once. Hands down the best place for manta ray diving is on the Big Island. All the tours are a little different (usually it's the food or departure dock), but the manta ray experience is spectacular no matter which one you choose.
For those who aren't certified, you can still dive on the Leeward coast of Oahu in this beginner's dive session. You'll be under constant supervision and it's a great class for first-time divers or for those who haven't received their certification yet.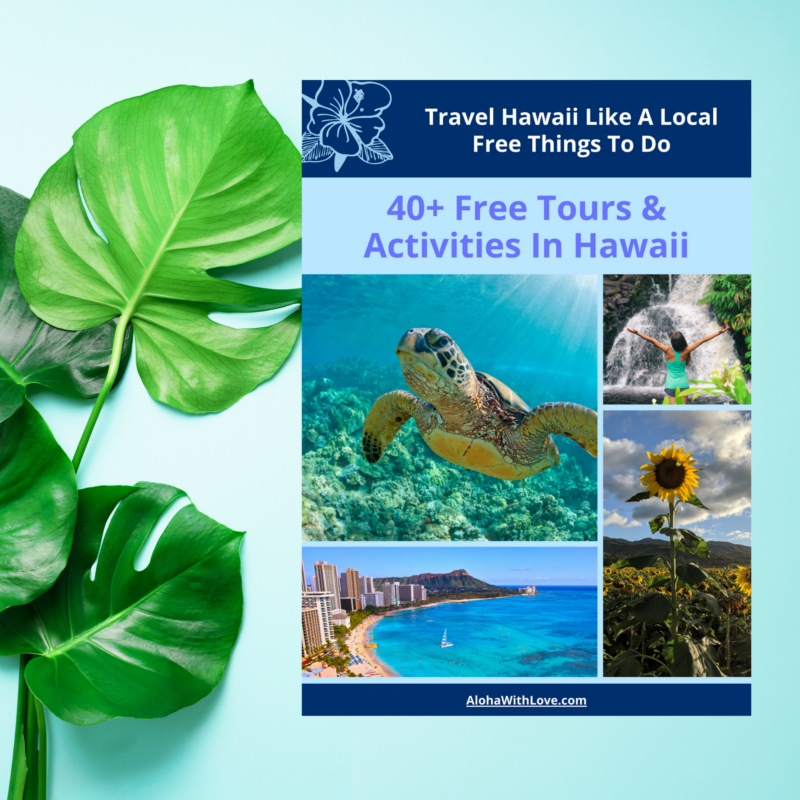 Want to go on a free tour in Hawaii?