This post may contain affiliate links, which means I'll earn a small commission if you purchase something through these links. You won't pay any extra; instead, you'll be helping Aloha With Love to thrive. Thank you! Learn more.
COVID-19 has affected many of Hawaii's businesses and events. Please double check their dates and times before you go or make plans. Visit HawaiiCOVID19.com for more information.
--
There are actually two Coconut Islands, but this time I went to Kaneohe Bay in Oahu for an educational visit. Should you go? Definitely! You'll learn a lot and the island itself is beautiful and incredibly rich with history. I know you'll love it, too!
Aloha with love,
Amy
I had no idea that Coconut Island offered tours! My Aunt invited me out to join and I jumped at the chance to see what this island was all about (and of course hang with my awesome cousins). Owned by the University of Hawaii (UH) for their Hawaii Institute of Marine Biology (HIMB), Coconut Island is a research marine hotspot that is famous worldwide. In fact, it's so famous and so successful that the island brings in a lot more money than any other program at UH – and I had thought this achievement belonged to UH wahine volleyball!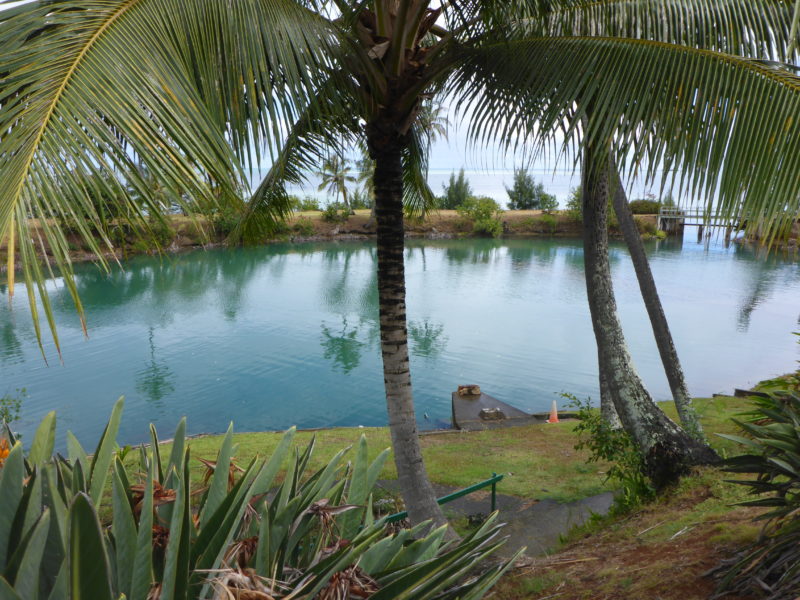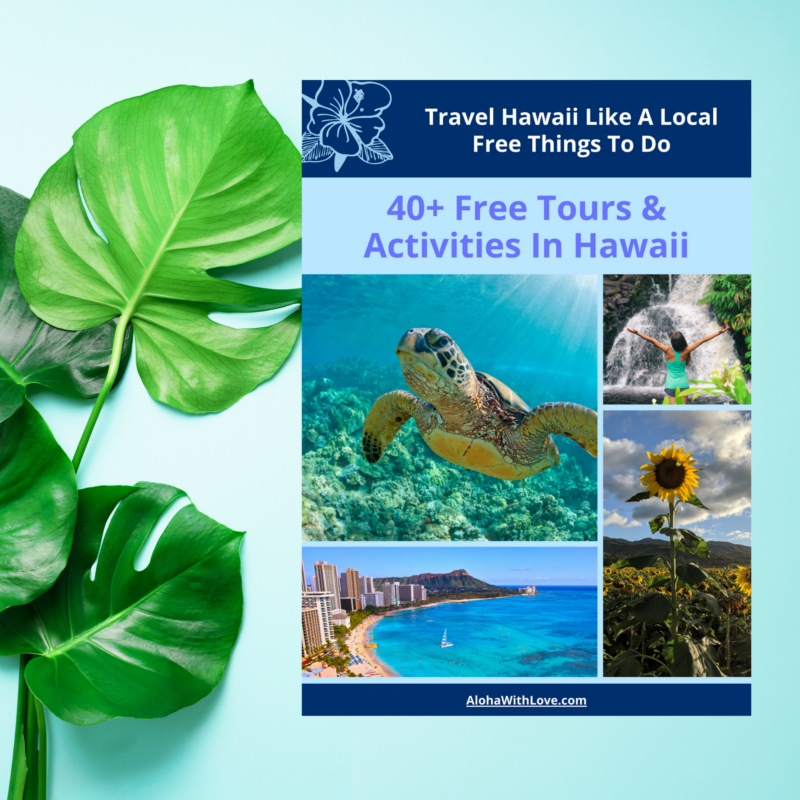 Want to go on a free tour in Hawaii?
The historical part of the tour was amazing. We had two fantastic tour guides that made the whole experience engaging with their depth in knowledge, fun facts, Hawaiian legends and the research and animal life that live in and around Coconut Island. Originally known as Moku o Loe, Coconut Island has ties dating back to ancient Hawaiians and eventually the Bishop estate (ever heard of the Bishop Museum?). It finally landed in the hands of Christian Holmes – who was your ultimate beyond wealthy guy. Holmes' story is spectacular and it was so much fun to hear about him on his private island from raising elephants to hosting Shirley Temple's birthday parties to partying it up with celebrities in his self-cleaning saltwater pool lit up with military-grade spotlights!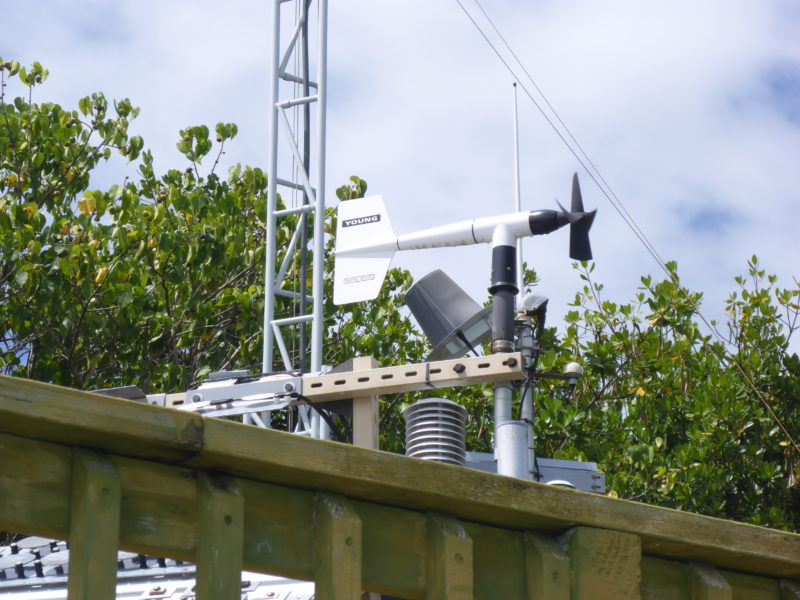 We got to explore the circumference of the island and see a few experiments that were being held and were introduced to the "super sucker barge", tasted wild pickleweed that grow on the shores of this island, held our own mini experiment and saw plenty of fish, hammerhead sharks and the occasional reef shark. My all-time favorite though were the abundant "conspicuous" sea cucumbers – theoretically they can live forever and are really only found in this area of Hawaii.
In the touch pool area, we analyzed the various types of coral, watched a hungry octopus have a crab for lunch, handled sea cucumbers, and discussed hermit crabs, cowry shells and sea urchins. This is especially fun for kids and I actually liked this better than the touch pool at the Waikiki Aquarium. There is such a wealth of information available here and the tour guides were able to answer all sorts of questions we threw at them.
Local Tip: You'll get a chance to handle the conspicuous sea cucumber at the touch pool, which you should definitely try – they feel so cool! They may ask for a volunteer – raise your hand!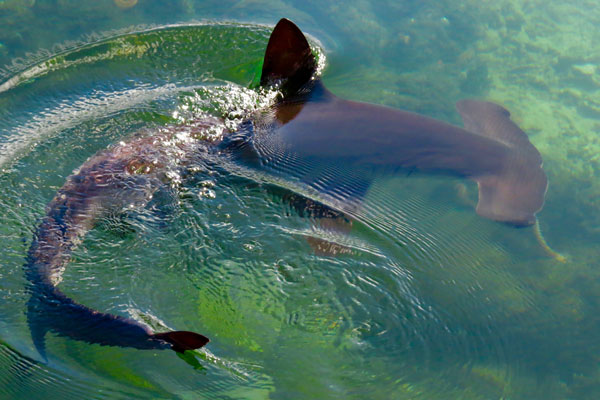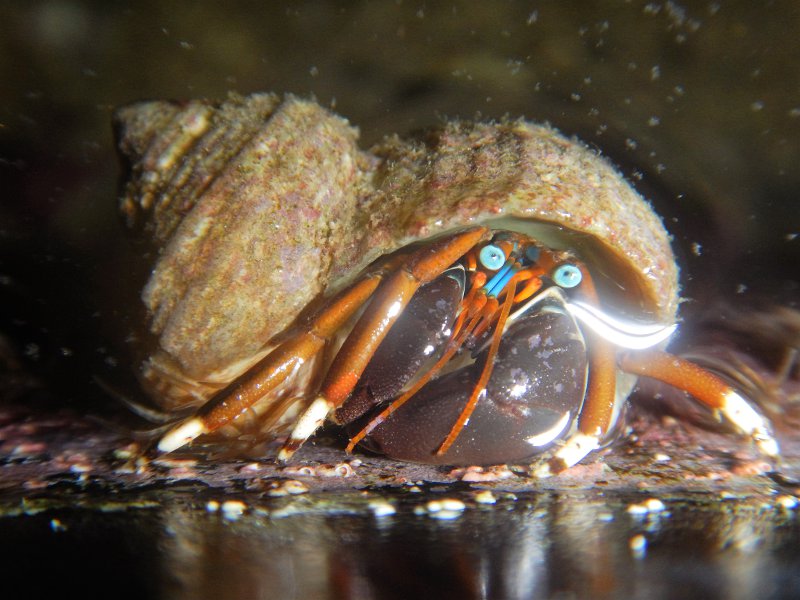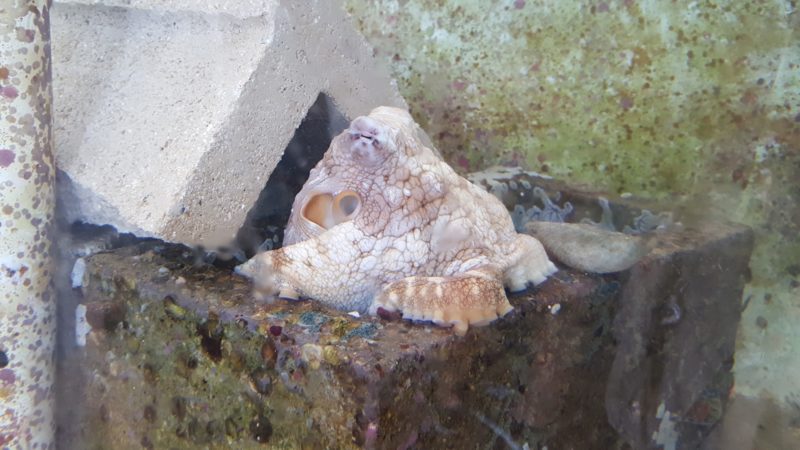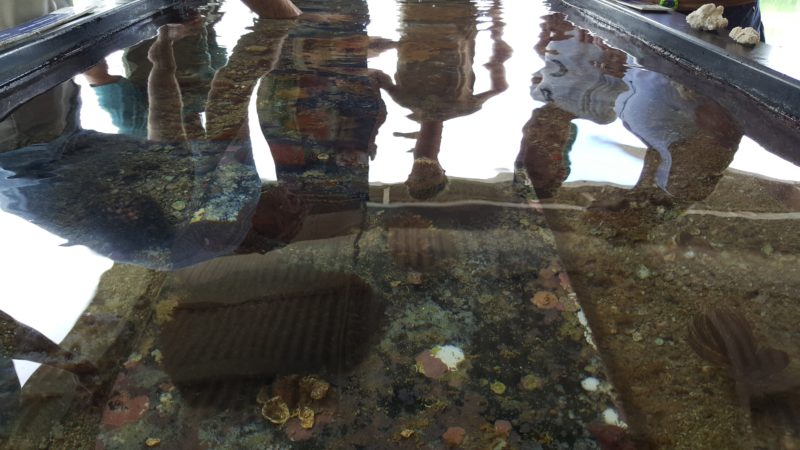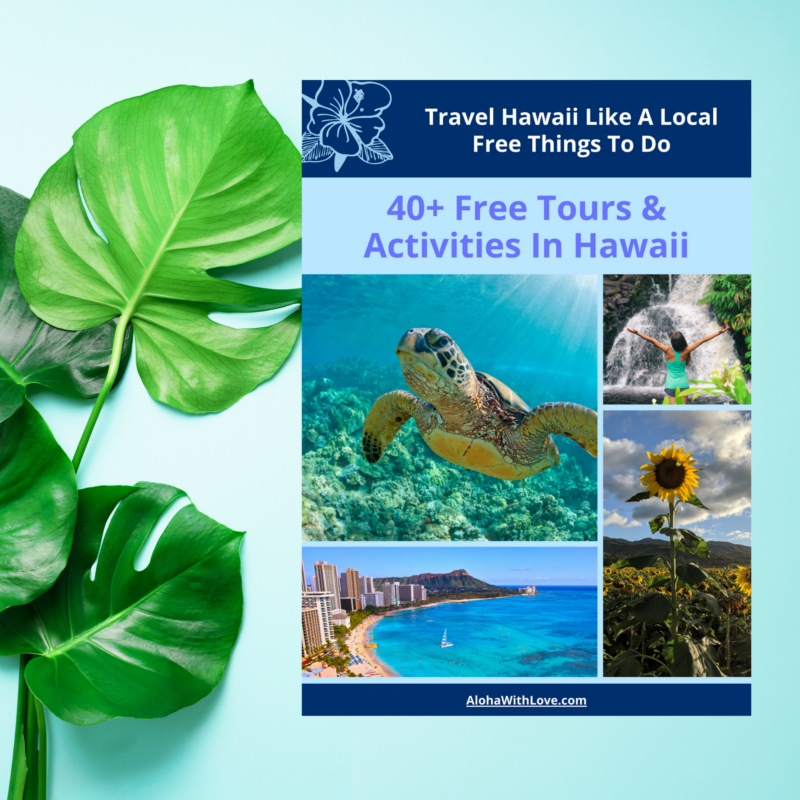 Want to go on a free tour in Hawaii?
Coconut Island is probably most famous for all of the coral research that is done by the HIMB. Climate change has greatly affected our oceans and we can see it happening in our local waters. After this tour, I can proudly say that I know a lot more about coral than I did going in. The relationship living coral has with its own inhabitants play such an important role not just to sea life, but to life in Hawaii as well. Hawaii relies on tourism and exploring colorful coral and sea life is a big draw to many tourists visiting Hawaii.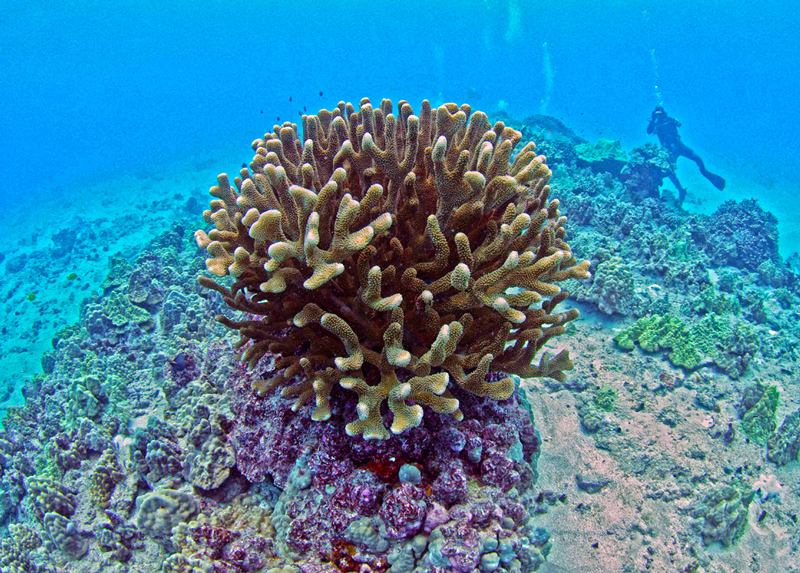 The HIMB have a few wonderful videos about their work on coral in Kaneohe Bay that I really enjoyed. Take a look at this first video and continue to watch part 2 and part 3 if it continues to draw you in!
If you want to book your own tour to Coconut Island, here are some tips to help you out:
We did the walking tour, which was roughly 2 hours and I had a great time. It was long enough to be worthwhile, and short enough that I didn't become tired from the heat, walking or the experience. The price was also extremely affordable. For the walking tour, you pay a flat rate fee of $80 and you can bring up to 10 people – we brought 5 people, but the tour guides combined our group with another family of 4 and we ended up paying just $40 for the 5 of us. Score!
The most difficult part was making the reservation itself. Keep in mind that this is not a tour company so you'll need to follow up with them to make sure you have everything straight. The directions in their confirmation email were confusing, but the whole process is simple enough that you shouldn't have too many problems. In a nutshell:
There are 2 waivers that need to be signed before your tour begins: one waiver that everyone signs and a second waiver that only you (the group rep) signs.
Drop everyone off at Lilipuna pier about 25 minutes before your tour begins.
Drive to Windward Mall and park in the designated area, call the shuttle number 15 minutes before your tour starts.
Local Tip: Make your reservation AT LEAST one month in advance. These tours are popular and limited and are done on a first come, first served basis.
Once your reservation is set, just get your camera and questions ready and be prepared for a fantastic learning experience!
Want to visit another small island? Try Chinaman's Hat or The Mokes.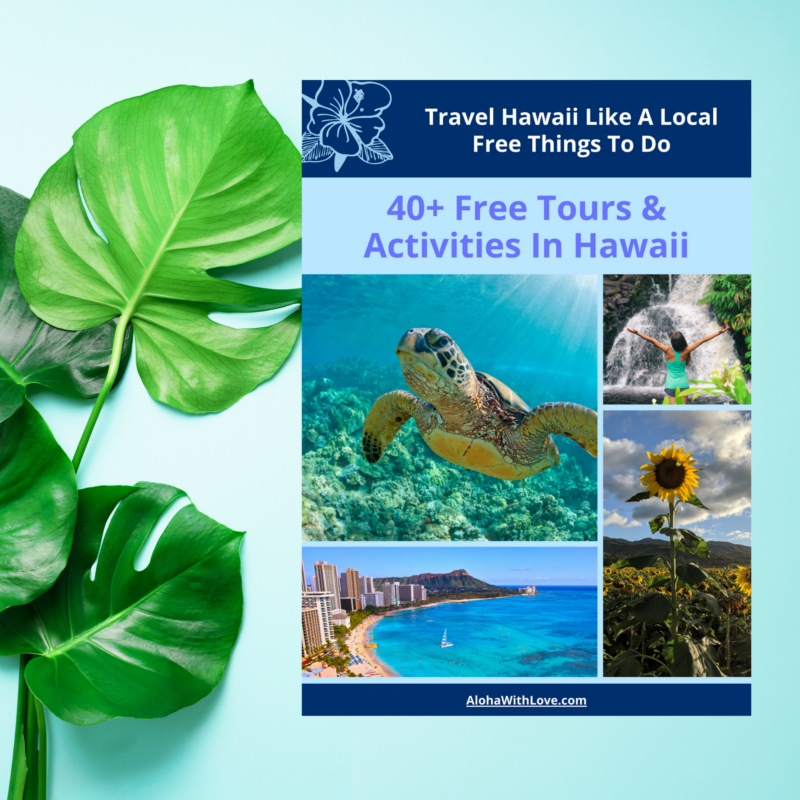 Want to go on a free tour in Hawaii?