This post may contain affiliate links, which means I'll earn a small commission if you purchase something through these links. You won't pay any extra; instead, you'll be helping Aloha With Love to thrive. Thank you! Learn more.
COVID-19 has affected many of Hawaii's businesses and events. Please double check their dates and times before you go or make plans. Visit HawaiiCOVID19.com for more information.
--
From the beautiful Kualoa Regional Park, you'll see the very cool Mokolii island, or as we locals call it: Chinaman's Hat. The island can be seen from several different spots along the Windward coast, but the closest you'll get to it on land is from Kualoa Regional Park (right across from Kualoa Ranch). If you are spending the day here, pack up a kayak, surfboard or boogie board, bring your picnicking items and float your way over!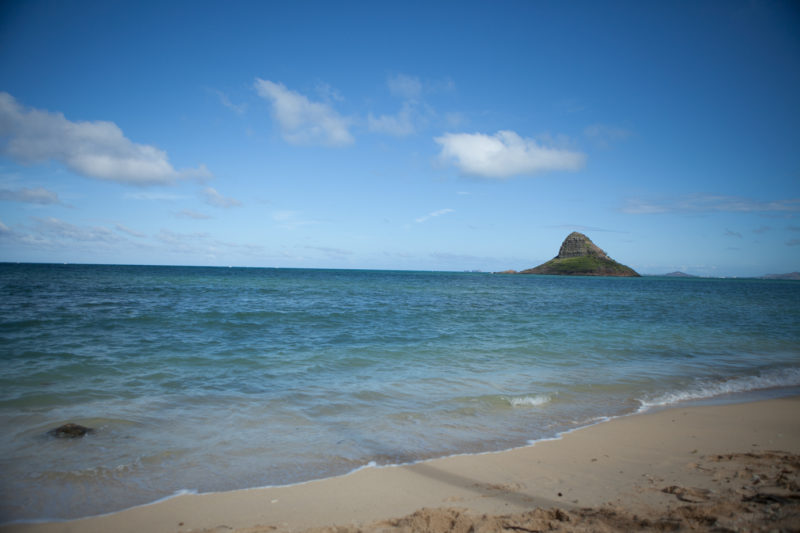 If you're walking to Chinaman's Hat, the first thing you need to know is that several young and perfectly healthy people have died or gone to the hospital on their return from Mokolii. The changing tides in this area can overpower you and suck you farther from land and right into danger if you haven't planned your timing in advance. While I highly prefer and recommend traveling over with a kayak, walking is certainly possible and is commonly done. In an effort to prevent more tragic accidents, here are a few safety tips for you to plan out a safe and fun walk.
Make sure you have the right shoes. While beach shoes will work, my favorite are the tabis that are common with local fishermen in rocky areas (a water shoe fishermen in Japan often wear). Old shoes can also work, but they will get heavy and soggy.
Bring a good flotation device with you that you can use to float on in deeper waters and move faster. The water will reach waist level even in low tide.
Don't attempt this alone. If anything should happen, you'll want someone to notify authorities.
Hammerhead sharks can be spotted in this area so take extra precaution.
CHECK THE TIDE: Start walking right before low tide so that the water level is decreasing as you are heading out. It will take roughly 20 minutes to get to the island by foot. Start your return at the lowest tide to avoid sudden tide changes.
Ideally, you want to finish this whole trip within one hour so that the walk to Mokolii is almost at the lowest tide and that your walk back to Oahu is at the very lowest tide. Don't forget to turn around every so often to catch a view of Oahu behind you, which makes for a surreal photo!
Surf News Network – East Shore Tides on Oahu
Safety first! Check the tide before planning out your walk to Chinaman's Hat. Remember, you want to return during the lowest tide. At low tide, the water will get as high as your waist and in high tide you'll be swimming. Hammerhead sharks have been spotted near Chinaman's Hat so take necessary precaution.
My favorite way to spend my day at Chinaman's Hat is to have a BBQ beach day at Chinaman's Hat. There are a ton of things that you can do here including hiking, bouldering, swimming, rock jumping and relaxing. But once again, be careful and make good choices so that you can enjoy the rest of your vacation.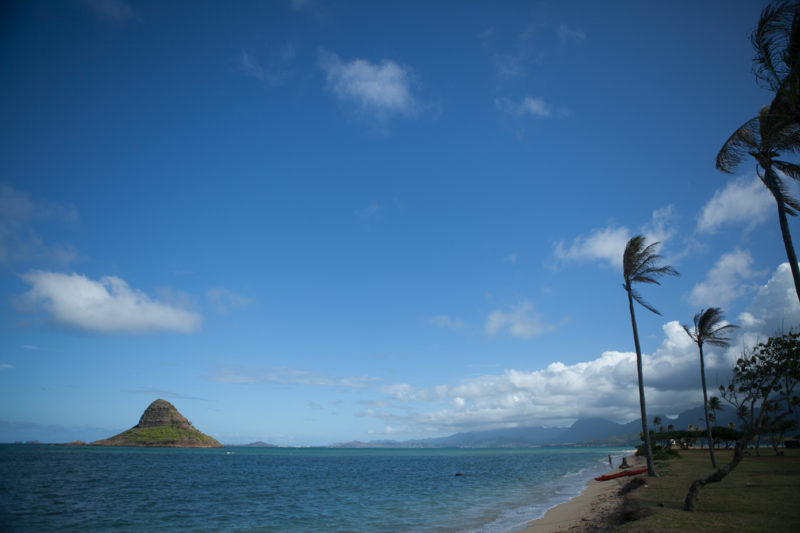 Things To Do
If you want to really enjoy Chinaman's Hat safely, there are some great kayak tours out there that will take you there and back. These are perfect for groups and families and you won't have to worry about lugging those kayaks around before and after your trip which would be a huge relief for me.
Really adventurous people who want to kayak, snorkel and hike in one tour can take a look at Kualoa Ranch's Chinaman's Hat Tour, which even provides you with a picnic at Chinaman's Hat.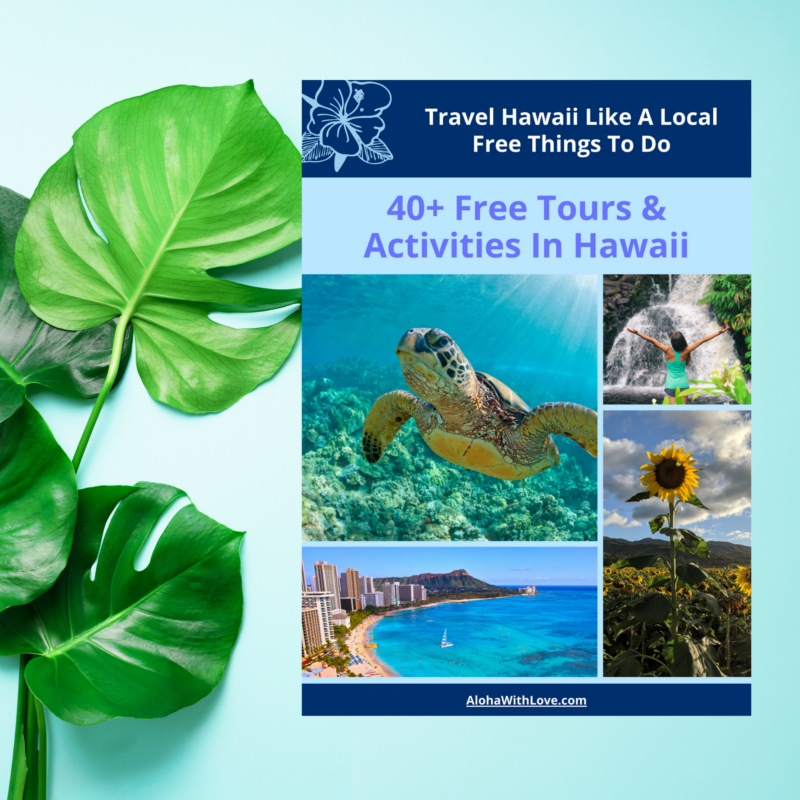 Want to go on a free tour in Hawaii?