This post may contain affiliate links, which means I'll earn a small commission if you purchase something through these links. You won't pay any extra; instead, you'll be helping Aloha With Love to thrive. Thank you! Learn more.
COVID-19 has affected many of Hawaii's businesses and events. Please double check their dates and times before you go or make plans. Visit HawaiiCOVID19.com for more information.
--
Maui is a magical place filled with small and lively towns, waterfalls, hikes, and excellent snorkeling opportunities. You won't run out of things to do in Maui, but there are some places that you should not miss. Here's a list of 20 places in Maui that I think you need to put into your itinerary!
Aloha with love,
Amy
Snorkeling spots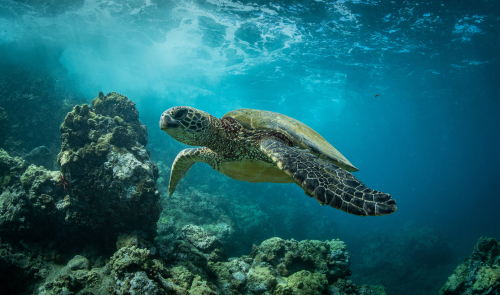 Molokini Crater has possibly the clearest waters you'll find when snorkeling in Maui. It's a small island (submerged volcanic crater) that's visible from South Maui (particularly from Wailea) and sits between Maui and Kahoolawe. The only way to snorkel here is with a local Molokini snorkeling tour.
Turtle Town is where you want to go if you adore turtles! Molokini Crater tends to be short on turtles, so if you want a chance to see plenty of turtles underwater, head to Turtle Town.
Ahihi-Kinau Natural Area Reserve has so many fish that you won't know where to look first. This is a protected area so the fish are abundant and colorful.
Hikes and trails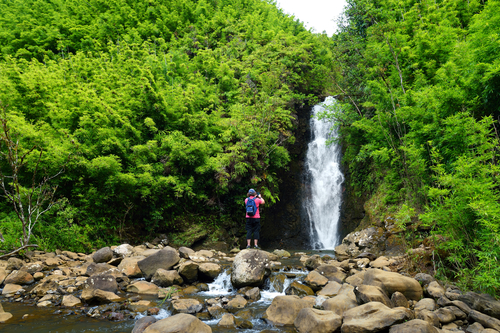 Sliding Sands is a trail in Haleakala National Park that is as different as it is gorgeous. This hike gets hot and there's zero shade, but the cinder cones and volcanic landscape are something else.
Pipiwai Trail on the tail end of the road to Hana has you walk past a huge monkeypod tree, a waterfall, bamboo forest, and finally ends with the very pretty Waimoku Falls.
Kings Garden Trail is a guided nature, waterfall, and chocolate tour that allows in only a few people to experience. Book and reserve your spot in advance as they usually fill up fast.
Towns and cities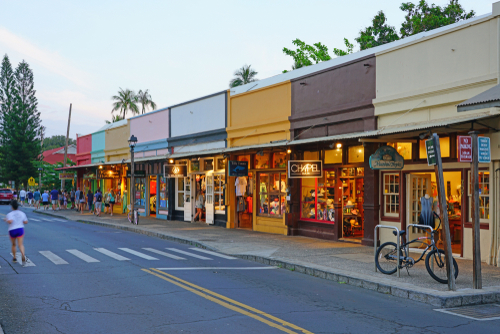 Road to Hana is more about the journey than the final destination. Along the road to Hana, you'll come across waterfalls, hikes, vistas, black sand beaches, stunning white sand beaches, and more. There are many great Road to Hana tours available, so check them out if you don't feel like driving and missing the sights.
Lahaina Town is the busy historic town full of boutique shops, museums, and where many of Maui's tours begin. It's easy to spend a few hours here as you stroll and enjoy the sights. Don't miss the enormous banyan tree!
Paia Town is one of the first stops for many on the Road to Hana, but it's so easy to spend several hours here! There are plenty of unique shops, restaurants featuring locally-sourced food, and bright colors everywhere!
Beaches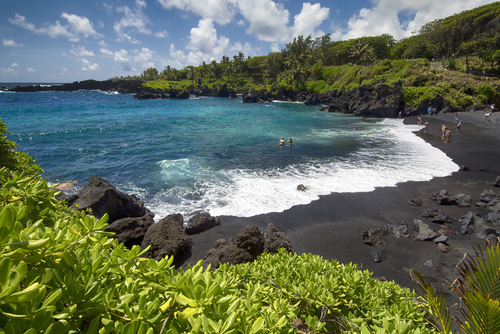 Waianapanapa State Park is a popular stop on the Road to Hana with gorgeous black sand beaches and a walking trail to explore the grounds.
Hamoa Beach is also on the Road to Hana and it's one of my favorite beaches on Maui so far. The sand and view are gorgeous and there's plenty of shade so you aren't burning in the sun all day.
Eat and drink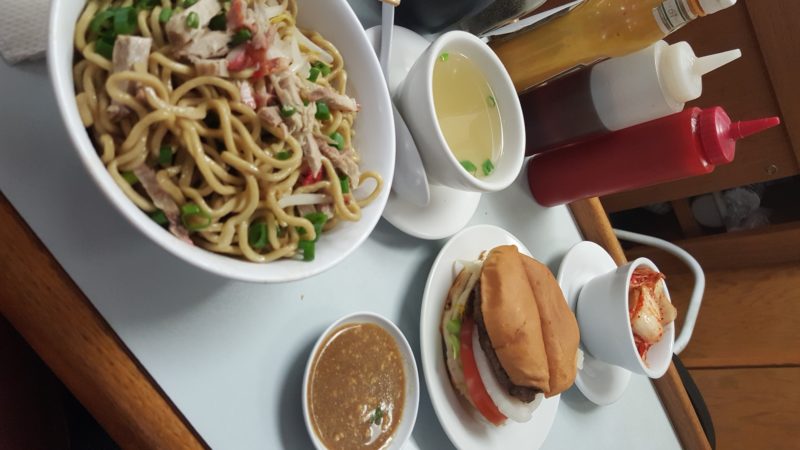 Ululani's Hawaiian Shave Ice comes highly recommended when you're in the mood for a cold, sweet treat. There is more than one location on Maui, but they are all equally satisfying.
Mama's Fish House is a restaurant on Maui's North Shore that always makes the list. Save this for a fancier night out as the prices range from $50 – $100 for an entree.
Sam Sato's is famous among local residents for their dry noodles and manju. The restaurant is tiny and checks all the boxes when you're looking for hole-in-the-wall, "mom 'n' pop" eateries.
Star Noodle is another personal favorite for me. It's more of a noodle asian-fusion kind of vibe, but the food and atmosphere are great.
Discover and explore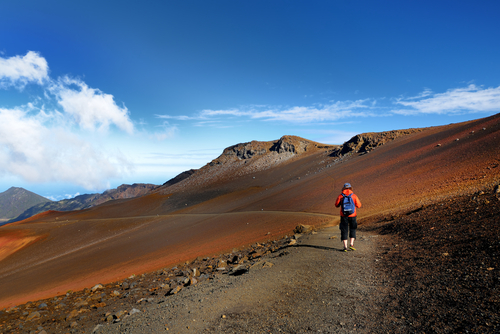 Haleakala National Park is probably one of the most popular attractions on Maui. There's so much to do here such as watching the sunrise/sunset, hikes, exploring the wildlife, and a variety of Haleakala tours.
Lanai Island is right next to Maui and one of the 8 major Hawaiian islands. There are ferries and tours that will take you to Maui and back, which makes Lanai the perfect day trip for those on Maui.
Plantations and farms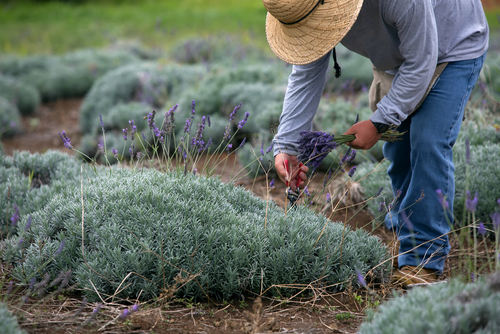 Maui Gold Pineapple Farm is where the famous "Maui Gold" pineapples come from. You'll see these being sold at our local grocery stores and they are oh-so-sweet! Book a farm tour to see this plantation and farm in action.
Alii Kula Lavender Farm in Upcountry Maui is something special. The flowers are gorgeous and their souvenir shop with lavender-everything is fun to explore. Reserve your ticket in advance.
Surfing Goat Dairy in Kula, Upcountry Maui is a fun and unique tour that explores the goat cheese making process, which supplies many of Hawaii's local restaurants!
Museums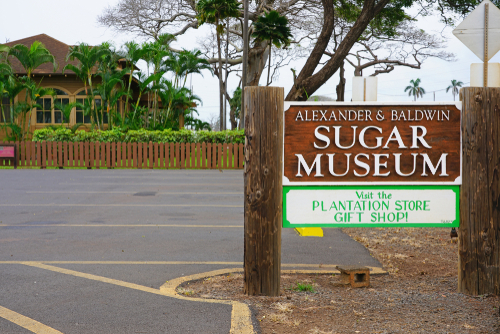 Maui Ocean Center is also known as "Hawaii's aquarium" for good reason. This is a great family activity for rainy days or when your skin needs a break from all the sun! Book your tickets and explore Hawaii's ocean life.
Alexander & Baldwin Sugar Museum showcases Hawaii's history of sugarcane plantations and the sugar industry and how it affected life in Hawaii. Many local residents whose families have been here for generations have ancestors who have worked the sugarcane fields.
Hawaiian Islands Humpback National Marine Sanctuary is all about these majestic creatures that visit the Hawaiian Islands during the winter months to give birth and nurse their young.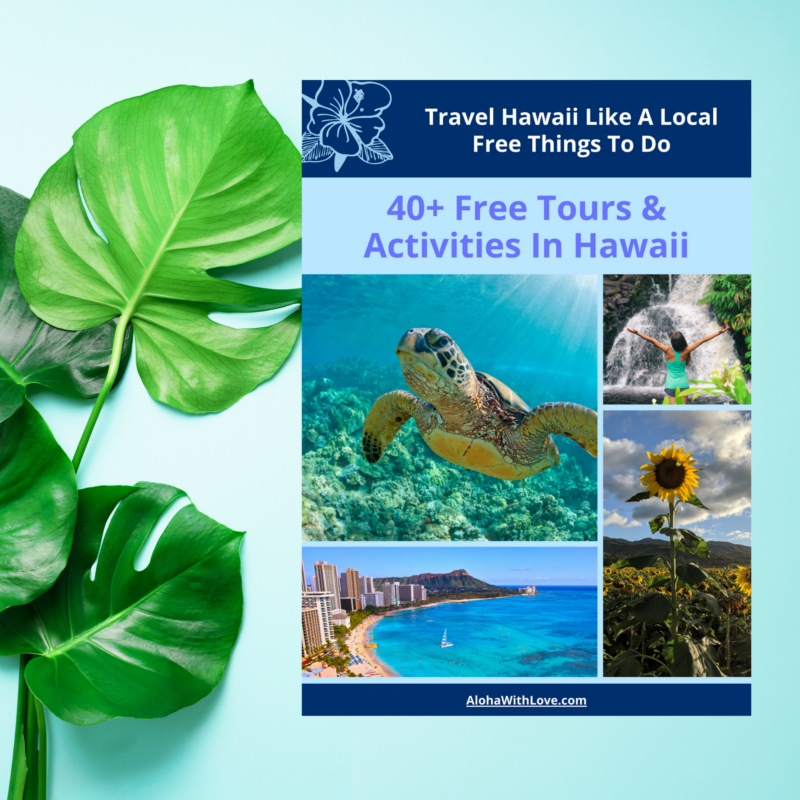 Want to go on a free tour in Hawaii?