This post may contain affiliate links, which means I'll earn a small commission if you purchase something through these links. You won't pay any extra; instead, you'll be helping Aloha With Love to thrive. Thank you! Learn more.
COVID-19 has affected many of Hawaii's businesses and events. Please double check their dates and times before you go or make plans. Visit HawaiiCOVID19.com for more information.
--
How in the world do you choose the best island to visit in Hawaii?? It's not like one island is the same as the next. In fact, they are all entirely different from each other in climate, activities, landscape, culture, people, beaches, plants, animals and even tourists vary from island to island.
So, which is the best island to visit in Hawaii? Well, here's a guide that I've put together that separates each island into who it's best for. Once you figure out the island(s) for you, book those tickets and I'll see you in paradise!
Aloha with love,
Amy
Is Oahu The Best Island To Visit In Hawaii?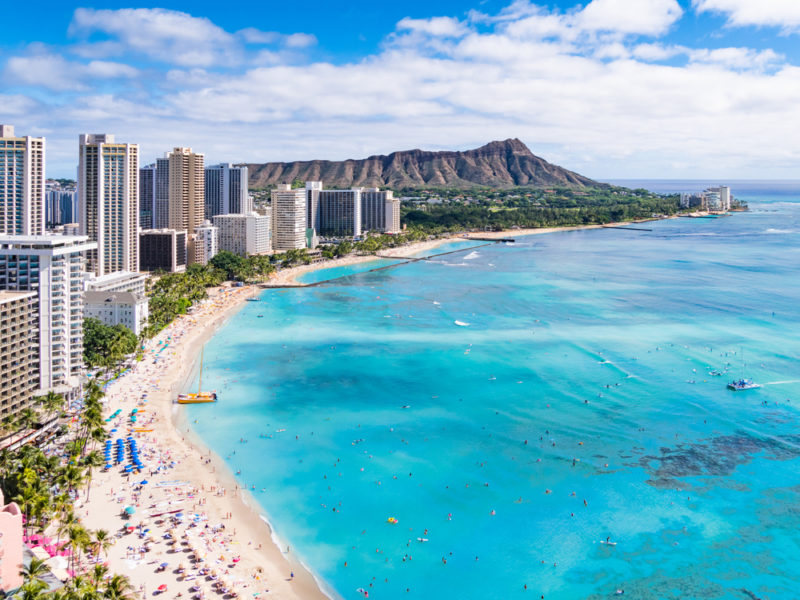 Oahu is the best island to visit in Hawaii if:
This is your first visit to the islands and you are looking for both city and country atmospheres.
You are interested in shopping, enjoying the local nightlife and eating everything from local cheap eats, food trucks and hole-in-the-walls to fine dining and exploring restaurants run by world-famous chefs.
You want access to the largest variety of activities and tours than any other island.
You're on a budget and want to stay in a cheaper area; or, you will rely solely on public transportation.
You want to see the big surf contests that are held in the north shore every year (winter).
It is not the best island to visit in Hawaii if:
You are looking for seclusion and totally getting away from the crowd.
Traffic. Although if you stay away from the freeways and downtown Honolulu during rush hour, you should be fine.
Tourist hubs are something you tend to avoid.
Oahu is the most-visited Hawaiian island and for good reason. You will never run out of things to do here and the variety of choices on food, activities, tours, hikes, beaches, etc. are endless. Yes, there are a lot of tourists, and yes, some places can get quite crowded, but don't let that turn you off completely from Oahu. The reason why it's so popular is because any and all choices are right at your fingertips. Oahu is a great "first" island to sightsee and experience most of what Hawaii has to offer.
Recommended Oahu Tours
Oahu is a great place for beginner snorkelers and there's nothing better than a guided tour at Hanauma Bay with sea turtles and colorful reef fish.
For Waikiki vacationers, you'll find plenty of things to do from Hawaiian spa treatment to spectacular shows and everything in between.
If you're looking for the top activities, click here for the best sellers.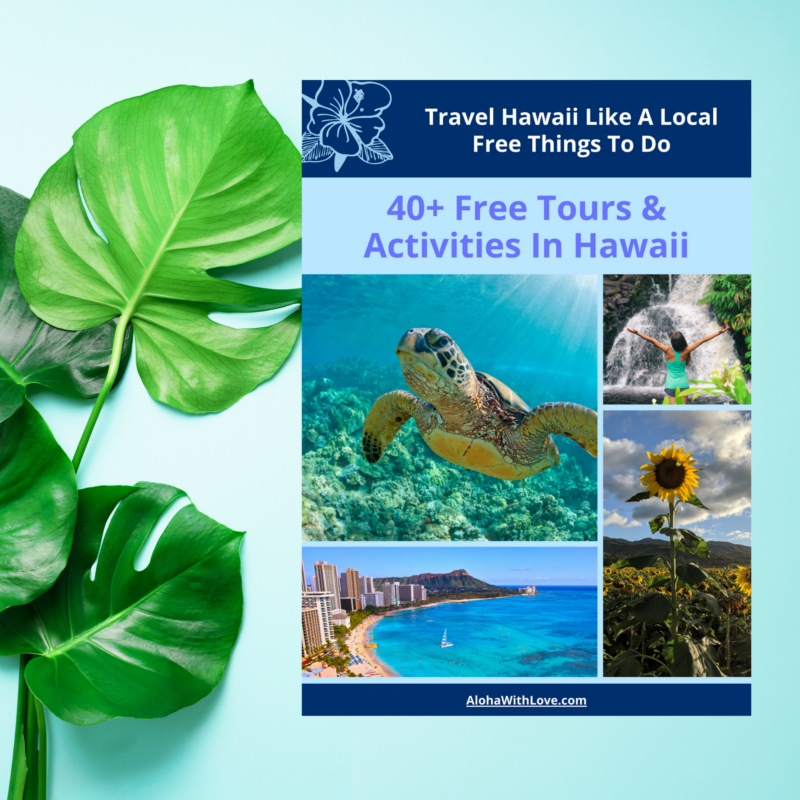 Want to go on a free tour in Hawaii?
The Big Island Is Also Hawaii Island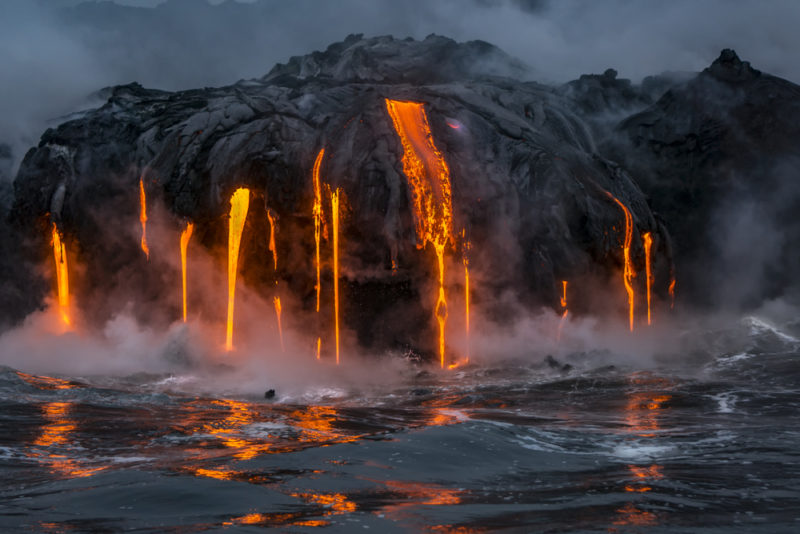 The Big Island is the best island to visit in Hawaii if:
You're a fan of geology, geothermal energy, lava fields, lava tubes, and just plain lava.
You're interested in black sand beaches (turtles love these beaches).
Reaching the Mauna Kea summit and viewing a clear, starry night is a lifetime goal.
You are interested in the 11 different climates the Big Island has.
You want to dive at night with manta rays, enjoy world-class golfing or are interested in long-distance biking.
Kona coffee rules your life and you have to visit a Kona coffee plantation farm.
It is not the best island to visit in Hawaii if:
You want the "classic" beach experience. The Big Island has a lot of colored sand beaches, rocky beaches and rougher waters in comparison to other islands (in my experience). But there are still many beaches that are lovely and perfect for a dip.
Your trip is only a few days. It's nicknamed the Big Island for a reason and you should devote at least a week here. You'll lose a lot of time driving around the island so your time is better spent on a smaller island where everything is closer together.
True story: I was once a cashier at Dole Plantation on Oahu and a couple came up to me asking for directions. They offered me their map and asked if I could point out where we were and where their next destination was (North Shore). I looked at the map for a long moment (it was very well-used with wrinkles and everything), looked back up at them and said with a polite smile, "this is a map of the Big Island."
What's confusing for many people planning their first trip to Hawaii is that "Hawaii" usually refers to the Hawaiian Islands, but can also mean "Hawaii Island". In order to avoid confusion, most locals refer to Hawaii island as the Big Island instead. In fact, we often go as far as saying Kona and Hilo – the two main areas that make up the Big Island since this island is so widespread.
The waters in this area do tend to be more rough in my opinion, but there are still several beaches that are great for snorkeling, diving and relaxing. If you want to go to the beach with just a few steps out of your hotel or accommodation, make sure you look into the surrounding beach and find out if it meets your requirements. Be prepared for "long" drives (at the end of the day, it's still an island) and hot weather especially when you reach Kona.
Recommended Big Island Tours
Check out Dani's dolphin and manta ray excursion on the Big Island on her travel blog, Yolo Travel Experiences. She even has a video on it!
Head To Maui For Less City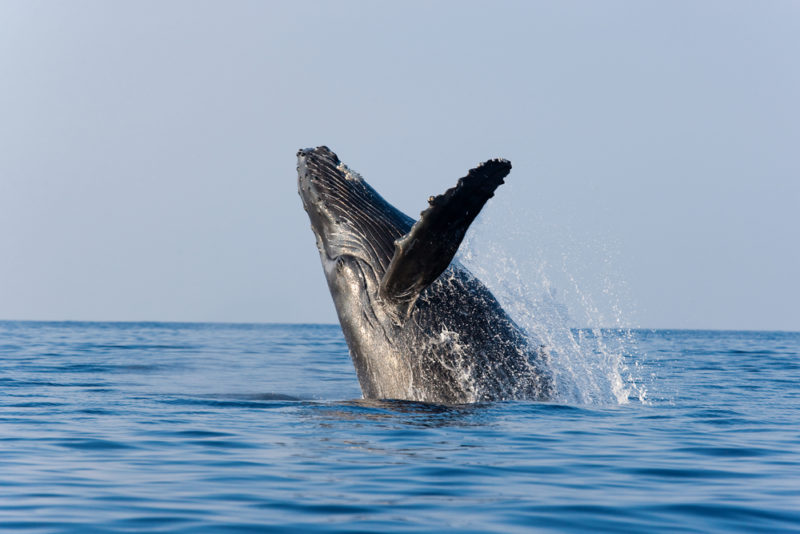 Maui is the best island to visit in Hawaii if:
You want to see humpback whales. In my opinion, Maui is the best island to see whales from during whale watching season. Read my whale watch post.
Classic Hawaii is what you're searching for. Beautiful beaches, coves, snorkeling, hikes and waterfalls.
You've been to Oahu and you're looking for an island that doesn't have a big city like downtown Honolulu. Instead, Maui has several large towns that have their own nightlife, culture, restaurants and history.
You're visiting 2 islands on your Hawaii vacation. Maui has a little bit of everything that is sure to please everyone in your group. It is a great 2nd choice if you're having a hard time choosing between islands.
It is not the best island to visit in Hawaii if:
You're looking for no crowds, empty beaches and total seclusion. Although less people come to Maui compared to Oahu, it is still a busy tourist island compared to the other islands.
You want to relax in a resort and never leave. While many people spend their whole Hawaii vacation in a resort, Maui's main attraction is its overall crowd-drawing beauty. Save the resort fun for Lanai, Kauai or even Oahu.
Maui seems to be the vision that everyone imagines when they first think of Hawaii. You'll certainly run into other tourists while you're there, and the attractions are all out of town (where the locals are headed) so you'll only see tourists pretty much wherever you go. But the island itself is so pretty and Hawaii-esque that it will be hard to not enjoy it! There aren't any clusters of huge buildings like in Waikiki or downtown Honolulu, so Maui maintains its rural feel while still being a major tourist hub.
Recommended Maui Tours
The must-do Maui activity is visiting Haleakala. The sunrise (or sunset) is incredible and you will remember the experience for many years to come.
Another equally popular activity is to make the drive to Hana. If you have the chance, I recommend you fly for $35 to get that helicopter view for a steal.
With Maui being such a beautiful island, the best-selling activities are top notch!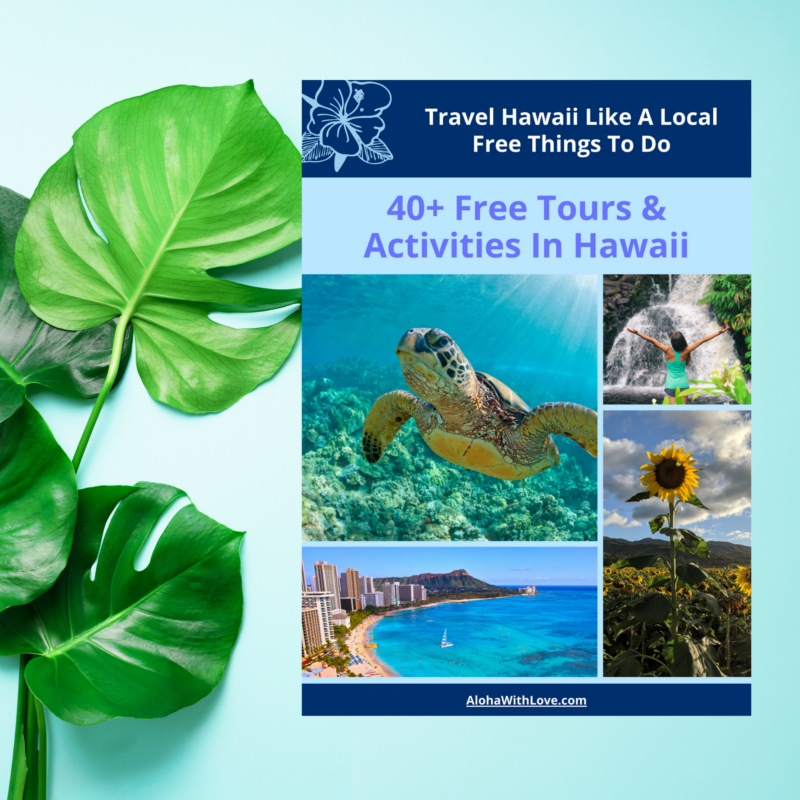 Want to go on a free tour in Hawaii?
Kauai's Selling Point Is Its Ageless Beauty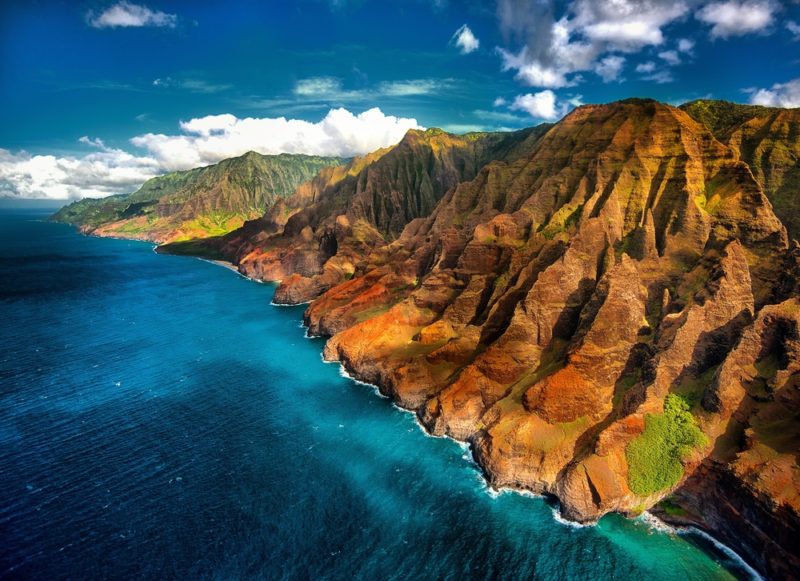 Kauai is the best island to visit in Hawaii if:
You're looking for a very laid back setting. There are less people, no big malls and a delightful take-it-easy culture.
You love nature and plan to spend much of your vacation on outdoor activities. The hiking here is amazing.
Shopping to you means farmers' markets and small town shops.
The history of Kauai interests you. As the oldest island, it has had time to form the Na Pali cliffs and Waimea Canyon.
You're interested in kayaking Kauai's freshwater rivers – something you can't really do on any other island.
It is not the best island to visit in Hawaii if:
You'd rather spend your time and money on guided tours or activities. While Kauai does have these, other busier islands will have more variety and choices that fall in your interests.
You do not like rural areas and need some cityscape during your vacation.
You're a beginner snorkeler. If you plan to spend a lot of time snorkeling, I've found Maui to be a better choice due to its calmer waters.
As you can probably guess, Kauai is the adventurer's paradise. Every step outside is a feast for the eyes and it has to do with Kauai's age. As Hawaii's oldest island, time has created cliffs and crevices for rivers, waterfalls and rainforests to tumble over. The views here are out-of-this-world and you won't regret getting some fresh air on this island.
Recommended Kauai Tours
Small Town Molokai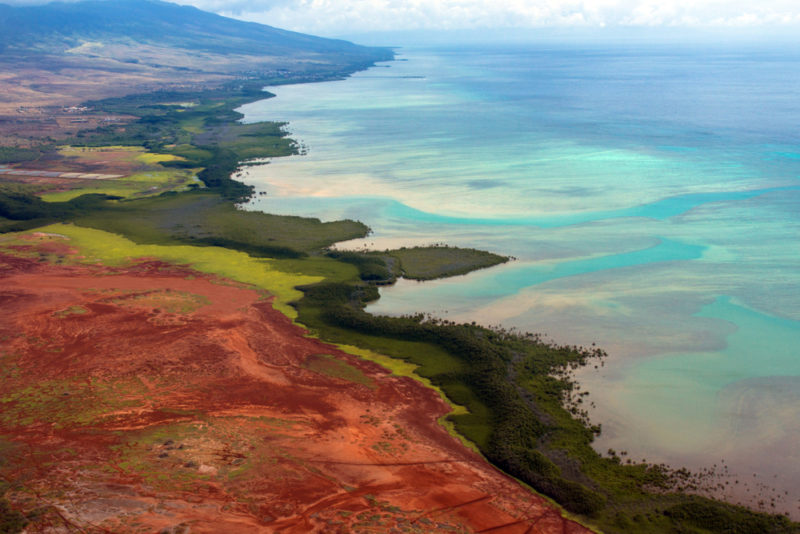 Molokai is the best island to visit in Hawaii if:
Rural, country, peace and quiet is what you're looking for. If you are renting a condo, you will probably need to prepare your own food if you aren't in town. There are only a couple of grocery-type stores and both are in town.
You are interested in the history of the island and what life was like in the good old days. Be ready for a very laid-back vacation.
You have an extra day or two that you'd like to spend on another island. There are ferries and flights that you can use to hop on over and Molokai is the perfect size for a couple days.
It is not the best island to visit in Hawaii if:
You really need the city or night life. There are only a handful of bars, very few restaurants and no clubs.
You plan to use only public transportation. You will definitely need a car here.
Ferries on rough waters or very small planes make you nervous/anxious. Hawaiian Airlines does fly to Molokai in a larger plane though.
You can't survive without a working cell phone.
Molokai holds a special place in my heart. As kids, my Dad would take us to visit his hometown each school break and we had a blast! The people here are so friendly and the island itself is gorgeous and plays such a vital role to Hawaii's history. It's a great island to choose if you want to get away from it all (people, cities and even cell phone reception!).
Recommended Molokai Tours
Molokai Bicycle is run by Phillip Kikukawa (my Dad's classmate). If you're into biking, Molokai is a fantastic place to do so. There's hardly any traffic and few cars to worry about and the incredible view you'll get will be unmarred by buildings and people.
Visit Gary the postmaster at the post office who has become a bit popular among Molokai tourists. You'll be able to decorate, write and mail out a coconut – what a wonderful gift to a loved one back at home! The coconut is free so you'll just have to cover postage, which usually runs $15 – $20.
Rest, Relaxation, Recuperation In Luxurious Lanai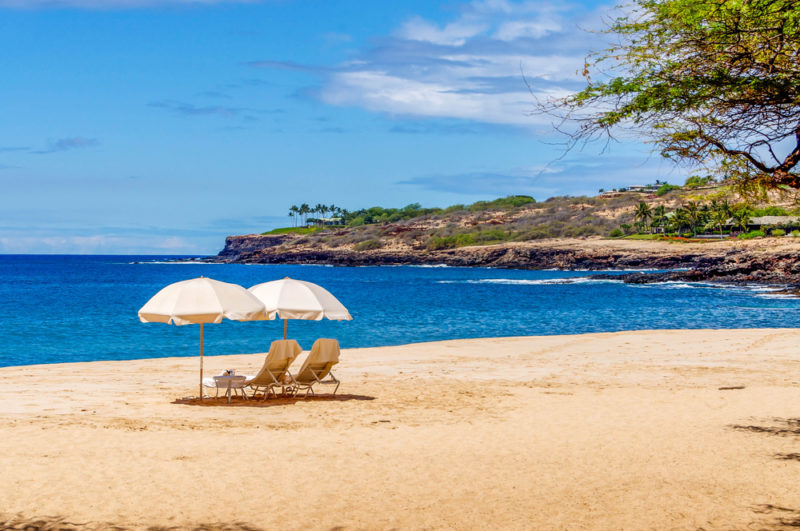 Lanai is the best island to visit in Hawaii if:
Your idea of the perfect Hawaii vacation is at a Four Seasons resort and every luxury at your fingertips.
You love scuba diving. Lanai has some awesome scuba spots (snorkeling, too!).
A 4-wheel drive, bumpy rides, and exploring an island off road sounds like fun to you. Many attractions cannot be reached by a paved road, which may attract several adventure seekers.
You have a day or two to spare and would like to visit another island.
It is not the best island to visit in Hawaii if:
You are on a tight budget. Lanai (and the Four Seasons) is marketed heavily toward the wealthy so unless you have a friend's house to stay at and show you around, you'll need some money for this island.
The great thing about Lanai is the "unexplored" sensation you get from it. There aren't many paved roads here so your 4-wheel drive or your feet will carry you to most places. Or, you can also spend your vacation within the Four Seasons and enjoy their facilities and beach access. The golfing is also spectacular here. If you were impressed with the Big Island's golfing, you'll be sure to enjoy Lanai's as well.
Recommended Lanai Tours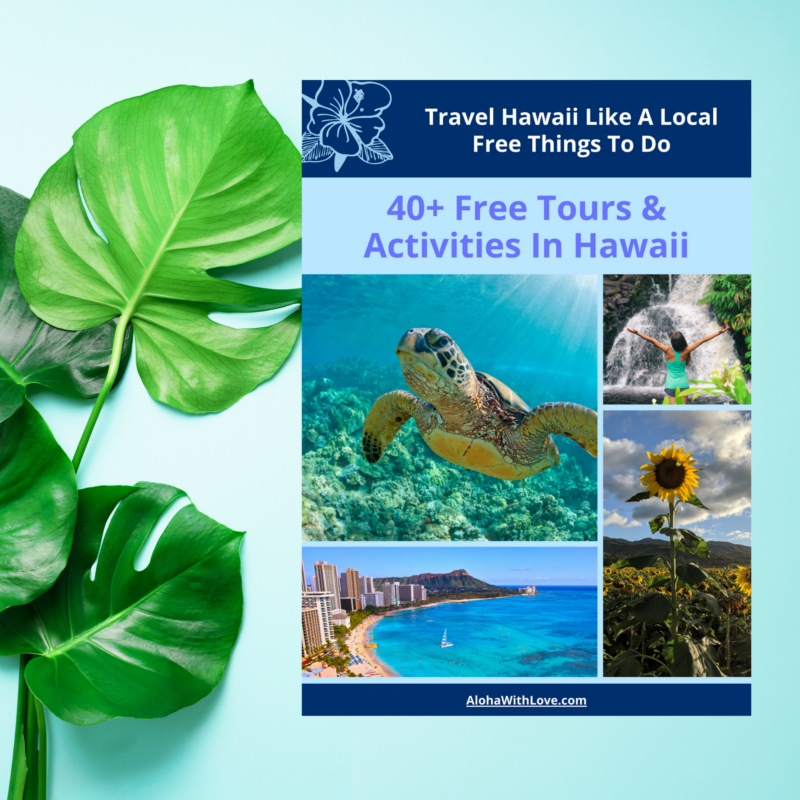 Want to go on a free tour in Hawaii?