This post may contain affiliate links, which means I'll earn a small commission if you purchase something through these links. You won't pay any extra; instead, you'll be helping Aloha With Love to thrive. Thank you! Learn more.
COVID-19 has affected many of Hawaii's businesses and events. Please double check their dates and times before you go or make plans. Visit HawaiiCOVID19.com for more information.
--
My friends invited me to join them in an art class they signed up for at Ben Franklin Crafts and you know me – I said yes! It was an alcohol ink art class and I thought the lesson was fabulous.
I'd never heard of alcohol inks and when you check out Ben Franklin's website, you'll see that they have a ton of different art classes for you to choose from.
It's a great way to learn a new craft without investing too much into it. I always spend too much trying out something new (that I think I'll love) and not sticking with it. So this method actually saves me a few bucks!
Aloha with love,
Amy
What You Need To Know For Art Lessons At Ben Franklin Crafts
I'm not one to keep any eye out for crafty art lessons, so I'm not sure how my friends stumbled on this particular lesson, but you can see Ben Franklin's art class schedule on their website. They have plenty of instructors and a large variety of classes so you won't run out of options if you want to try them all.
Each class does charge a fee. The lessons usually last a couple of hours and are held at a Ben Franklin Crafts store. Your fee often includes a small kit with everything you'll need for the class. Plus, you can take what you haven't used home with you to continue your project.
Local Tip: This class cost me $45 and included the instructor's time and materials plus my own starter kit to keep. I had plenty of ink to bring home along with the special YUPO paper they provided to practice on. I believe Ben Franklin Crafts wants you to get hooked and become a returning customer so I was surprised we got to keep such special ink. Hopefully your class will gift you a great starter kit, too!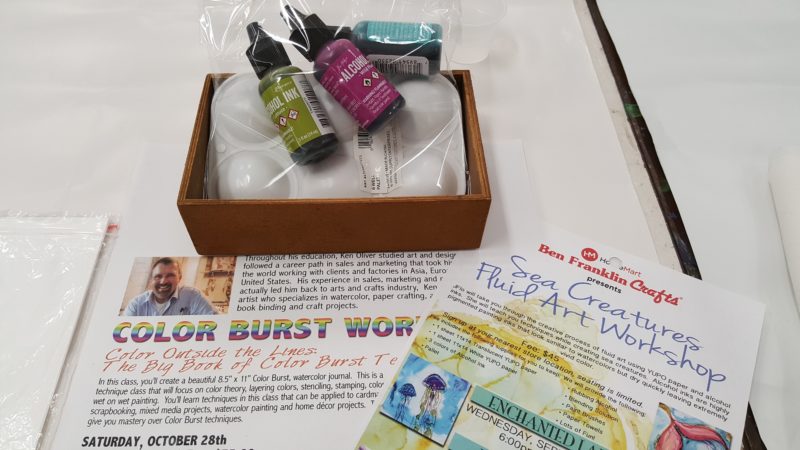 For my class, we got 3 bottles of alcohol ink, a plastic pallet and several sheets of special paper. We also needed a few more things to paint: alcohol, blending solution and a paintbrush, but the instructor provided these things for us.
After the class, a few students decided they really wanted to continue to delve into alcohol inks and spent extra money for more supplies. Keep this additional expense in mind if you think you'll finish the class with a purchase at the cashier register.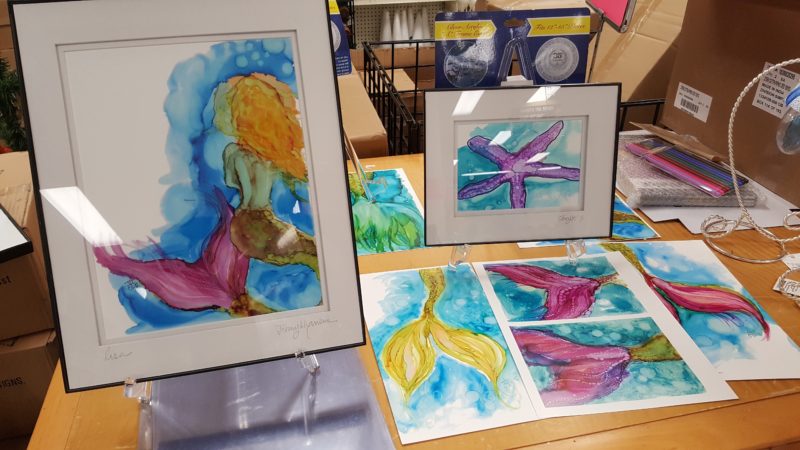 The class was held within the Ben Franklin Crafts store (the Mapunapuna branch), but was way back in the corner, which offered seclusion from wandering customers. We were greeted with a welcoming smile and a mini gallery of our instructor's works using alcohol inks that certainly impressed!
By the time all of the students gathered (most were beginners), we had perused her other works and were ready to begin!
Classes At Ben Franklin Crafts Takes You Back To Basics
Using alcohol inks is a relatively forgiving art. You can make a mistake and it really isn't a big deal. Our instructor had us go back to basics and just paint random dots with pure color first. Then we advanced one step further and learned to blend colors, create distinct shapes and even learned how to coax out small details.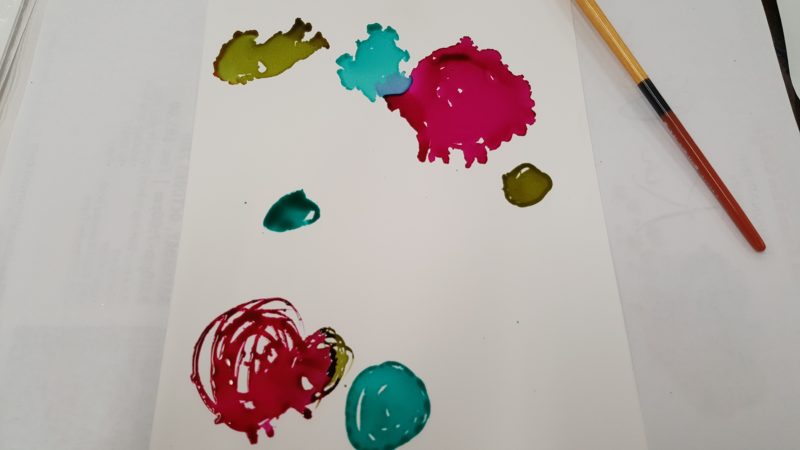 Since this class had an ocean theme, we stuck with sea life such as fish, mermaid tails, sea urchins, shells, octopus and jellyfish. One very artistic student even created a detailed dolphin coming out of the depths of the deep, which flabbergasted the instructor. It was great to see what all of us could come up with.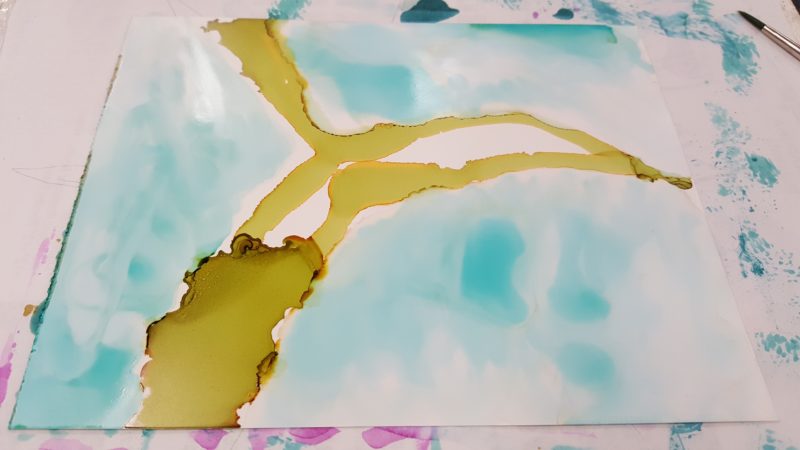 Create Pieces Of Art At Ben Franklin Crafts
At the end of the day, the class was a success for me. My first piece turned out well and I only became more comfortable and creative as the lesson continued. My final jellyfish piece impressed even myself and it makes for a pretty decoration in my home.
Local Tip: Instead of buying home decor online, spend the same amount of money in a class like this and you'll have some gorgeous and unique wall art to hang in your own home.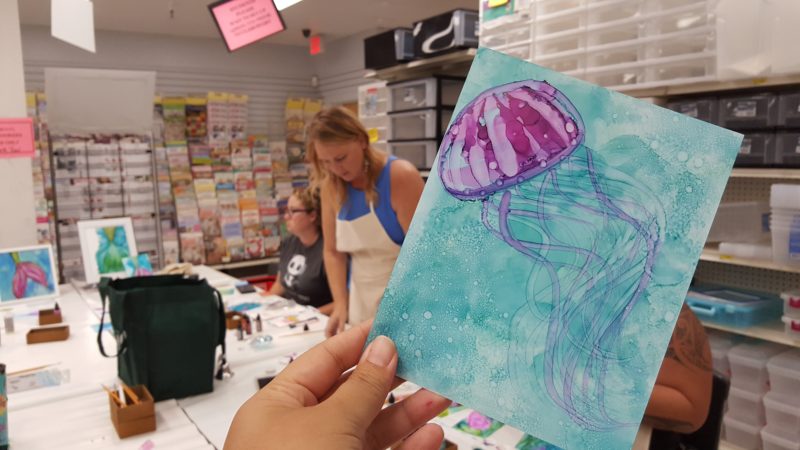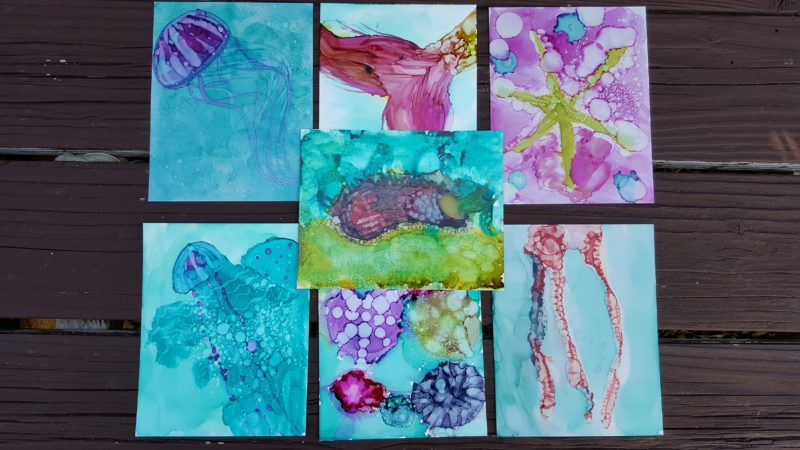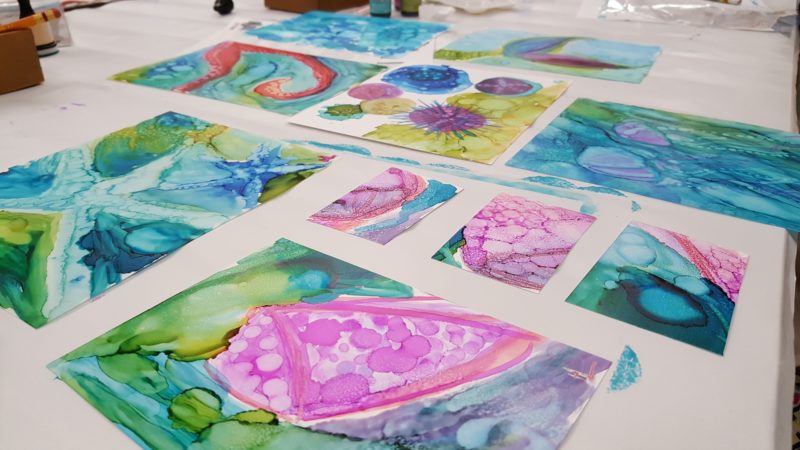 Tips For Art Classes And Ben Franklin Crafts Stores
Sign up early to reserve your spot. Seating is limited and certain classes sell out fast.
In my experience, there's always been plenty of parking at any Ben Franklin Crafts store.
Bathrooms are available during art lessons.
Painting isn't the only art class you'll find at Ben Franklin Crafts. If you like to make (and wear) your own jewelry, this is an option for you.
If you're visiting from the mainland and need local designs or materials, Ben Franklin Crafts in Hawaii are a great resource!
Their annual membership program pays for itself if you're constantly buying art supplies. $10 a year for 10% discount on purchases.
Creators can sell their artwork (or services) by renting a locker to display their wares. If you're an Etsy shopper, you'll want to check the Ben Franklin lockers to see if there are any works created by a local artist you like.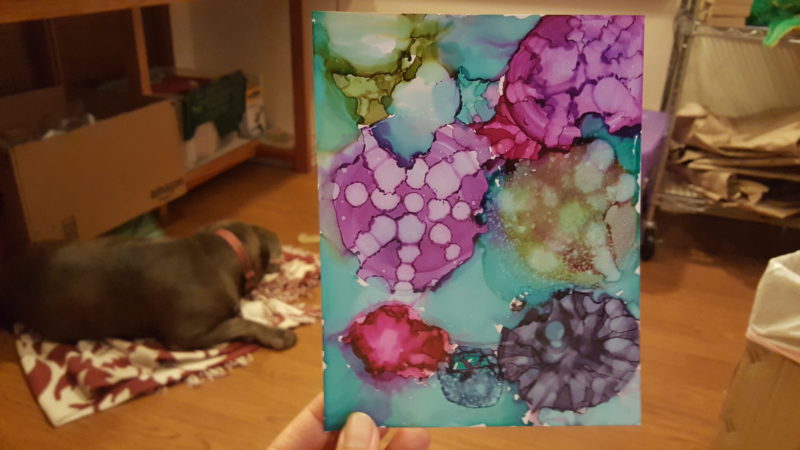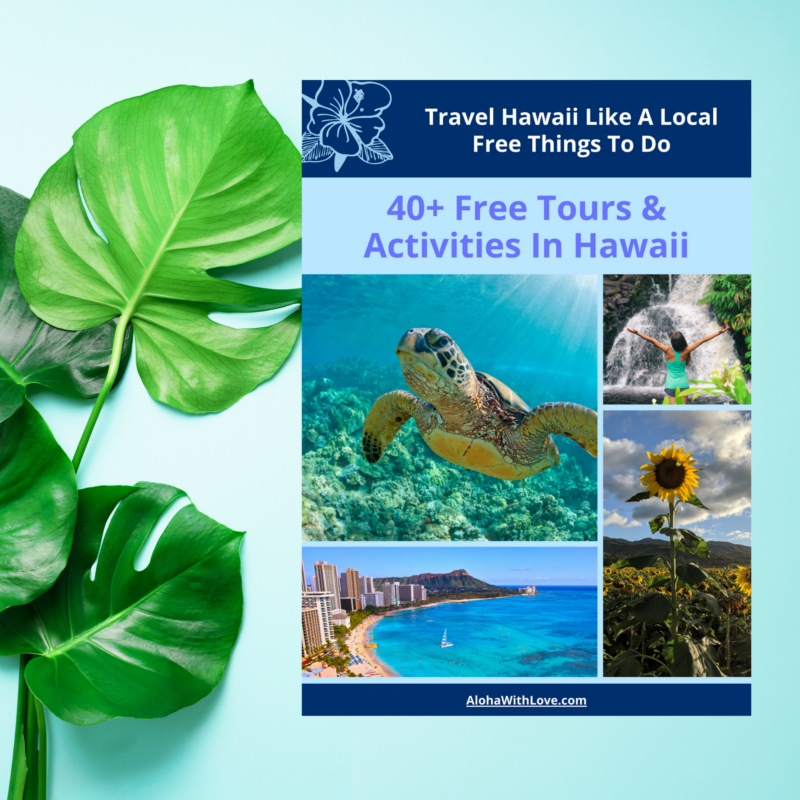 Want to go on a free tour in Hawaii?