The second part of this baozi recipe is probably the most difficult. Making the dough can be tricky and Mom has spent many years practicing this before she figured out what made the perfect baozi dough. As for me, I have the hardest time wrapping the baozi prettily just like my Mom. Although mine don't look as beautiful and authentic as hers do, at least they taste good! If you're good with your hands, you'll probably have much better luck than I've had.
Baozi: The Original Manapua - Part 2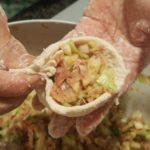 Print This
Ingredients
5 cups self-rising flour

2 tablespoons sugar or sweetener

2 cups cold water
Instructions
In a large bowl, mix the 5 cups of self-rising flour and 2 tablespoons of sugar. Feel free to substitute this with your favorite sweetener if you'd rather not use sugar. For this recipe, Mom regularly uses cooking Splenda.
Next, very slowly pour the 2 cups of cold water into the bowl a very little at a time, gently mixing with a chopstick or fork. If you find that there is still some dry flour, pour a little more water in and gently mix. The goal is to have added just enough water so that there is no flour left. It's extremely important that the dough is barely handled from this point on. Definitely no kneading! Otherwise you will end up with a baozi that is stiff and hard to chew.
In the above picture, Mom gathered the dough together once it reached this consistency and covered it. If your version resembles something like this, congrats! You're on the right track. Leave the dough covered for 10-15 minutes.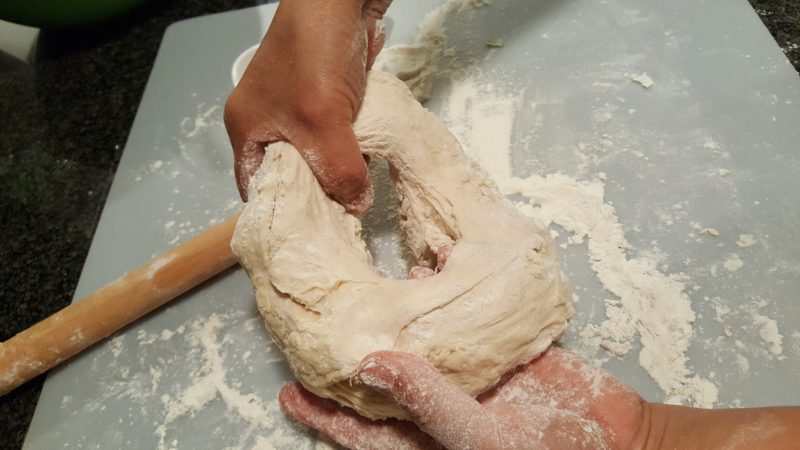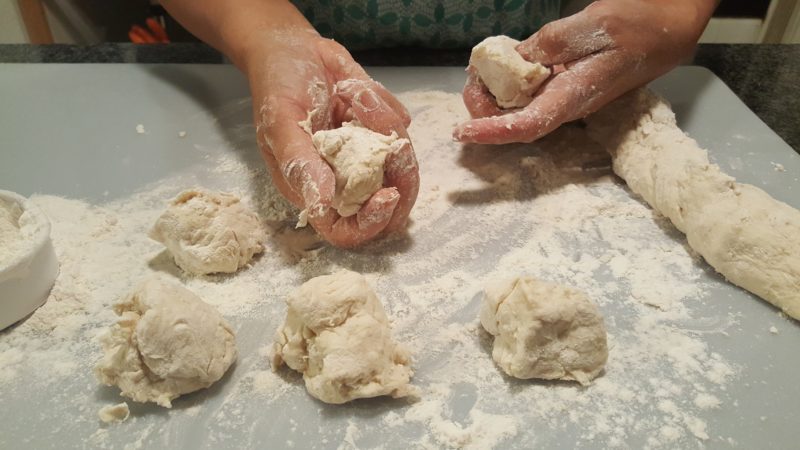 When you're ready to roll out the dough, put some flour on the table and push the dough together to make it into one piece. Remember, no kneading! This should only take a few seconds since you only want to pressure the dough just enough so that it's not falling apart. Once that's done, make it into a donut and then into one long piece so that you can make these 2 inch balls of dough.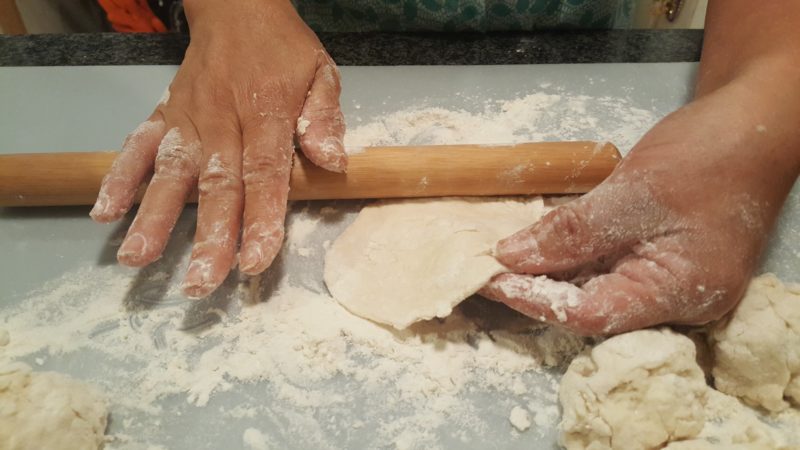 Take your first ball and roll it into a flat circle, roughly about an 1/8 inch thick. Avoid flattening the middle of the circle so that the dough will stretch when you start putting in the filling. If done correctly, you'll have a slight bump in the middle of the circle.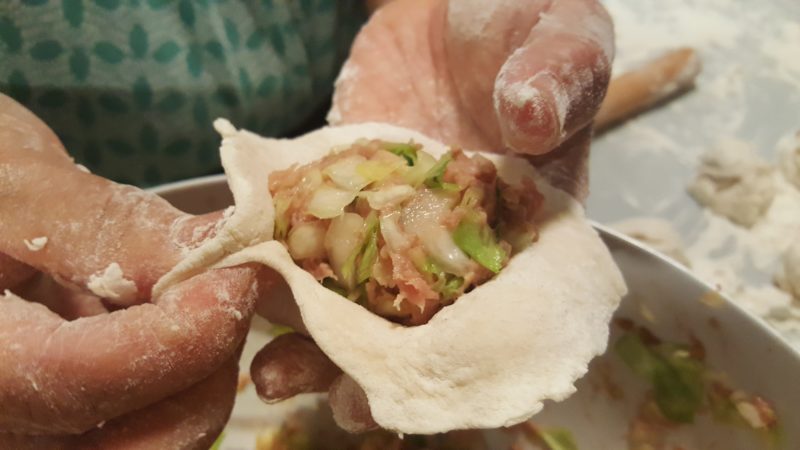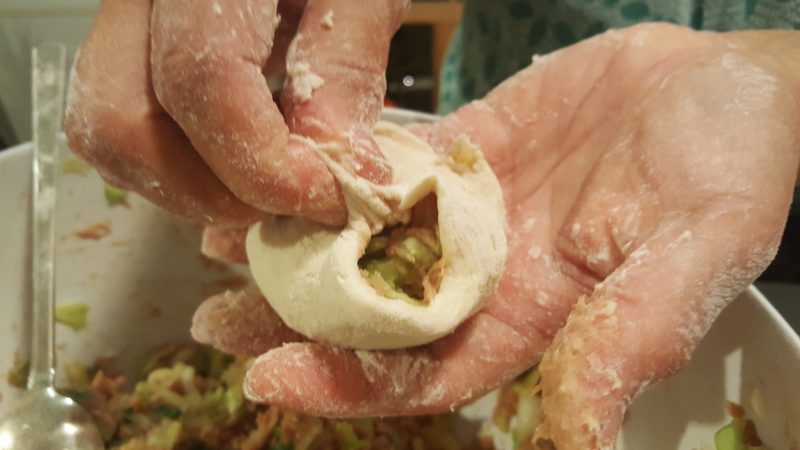 Wrapping the baozi is probably the most difficult step as this takes a lot of practice if you haven't made something like this before. Start with the flat dough in your hand and spoon in a large spoonful of the filling on to the dough. Feel free to eyeball this. Because the dough is very soft and flexible, it will stretch well if you need to push the filling back into baozi. With your free hand start by pinching two flaps together with your forefinger and thumb. Leave your thumb as is and with your forefinger bring the next flap of dough and pinch again. Repeat this all around the dough until you've gone around the whole baozi. Close off the baozi by one last twist and pinch, covering any holes on the top.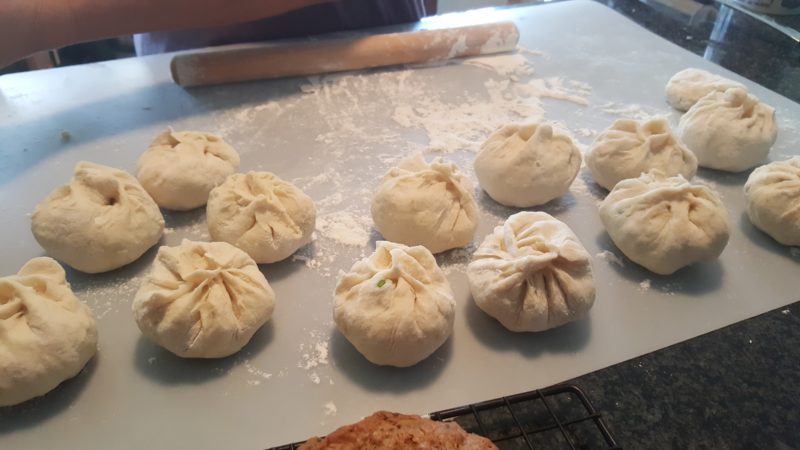 Once you've gone through all of your dough and filling, you should have about 32 baozi, each about 2.5 to 3 inches wide and ready for frying. Stay tuned for part 3: frying and eating!