This post may contain affiliate links, which means I'll earn a small commission if you purchase something through these links. You won't pay any extra; instead, you'll be helping Aloha With Love to thrive. Thank you! Learn more.
COVID-19 has affected many of Hawaii's businesses and events. Please double check their dates and times before you go or make plans. Visit HawaiiCOVID19.com for more information.
--
If you're looking for something to do in Waikiki and it's the weekend, head to the Art on the Zoo Fence. Local artists gather on Saturdays and Sundays, literally hang their art on the fence and you're free to peruse, purchase and talk to the artists.
It's common to find myself in Waikiki on the weekends (I have a "real job" Monday thru Friday). Passing by this outdoor gallery is only natural and it's a great way to begin my Waikiki adventures.
Aloha with love,
Amy
Local Tip: Art on the Zoo Fence is a non-profit group of local artists that's been in existence since 1953. Check out their website for more information on artists, their mission, and their group.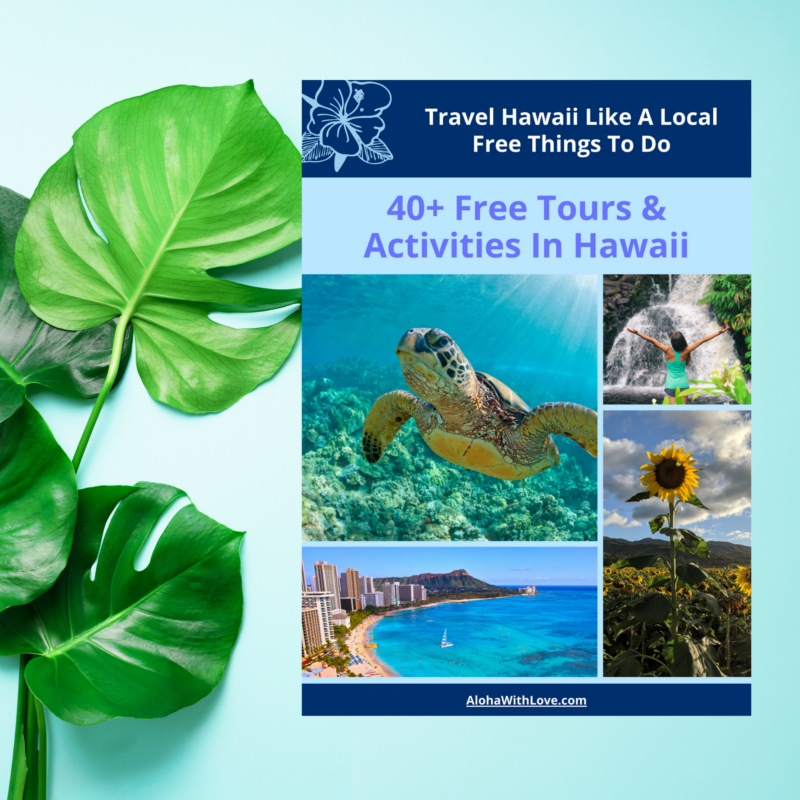 Want to go on a free tour in Hawaii?
Where Is The Art On The Zoo Fence?
The entirety of The Honolulu Zoo is fenced in, but you'll want to head to the section on Monsarrat Avenue, which is across the street from Kapiolani Park. From your accommodation in Waikiki, head towards Diamond Head on Kalakaua Avenue and pass The Honolulu Zoo entrance. You should see all of the artwork as soon as Monsarrat Avenue straightens out.
Read More: The Honolulu Zoo – The Perfect Place For A Picnic In Crowded Waikiki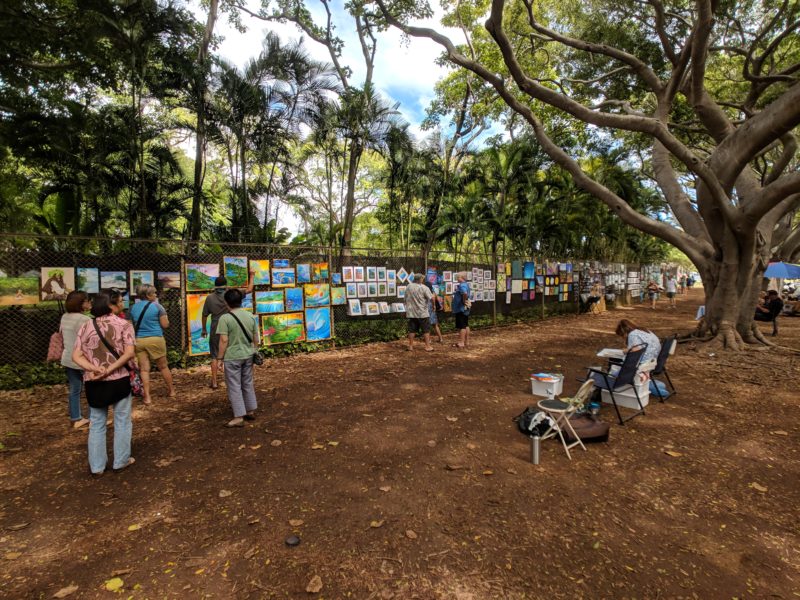 Art on the Zoo Fence is a short and shady walk and you'll find a variety of artwork all related to Hawaii here. There are photographs, paintings, sketches, vintage designs, realistic drawings, bright colors and even black and white creations. Most of the pieces are small to medium sized, although a few artists do some fantastic work on larger canvases.
I think it's fantastic that you get to speak directly with the local artist. You can usually find them sitting on their chairs in front of their area working on their next project. Sometimes what's on the fence isn't the only inventory they have. Behind them in their cars, you can see even more artwork if you like the selection hanging on the fence.
Local Tip: Across from Art on the Zoo Fence is Kapiolani Park, the Kapiolani Park bandstand and a parking lot offering free parking. There's also plenty of street parking along Monsarrat Avenue. The city bus and Waikiki Trolley also stop here, but it's within walking distance from most hotels in Waikiki.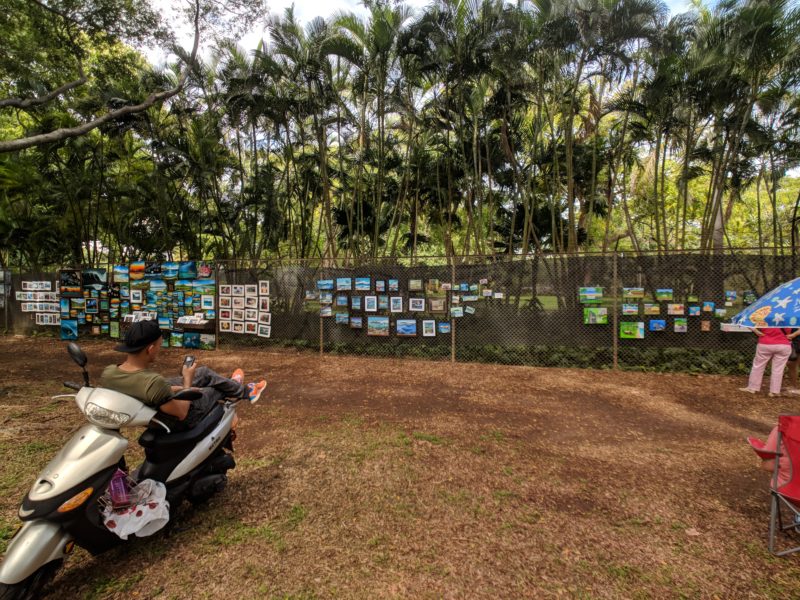 Purchasing From Art On the Zoo Fence
Most buyers are visitors to the islands and the artists can answer all of your questions about bringing your purchase back home with you. There are strict rules to be in the Art on the Zoo Fence group so you can be sure you're supporting the artist and buying an original work of art (unless stated otherwise).
Local Tip: Another popular place for outdoor art is in Kakaako in Honolulu. There's a constant gallery of street art to discover on foot or on a tour. One of the best ways is with the Shaka Guide app – it costs only 99 cents to download the Kakaako Art Tour Guide complete with music, fun narration, author introduction and artwork description. You can also book a Kakaako Street Tour on a 15-passenger bike – super fun for large groups.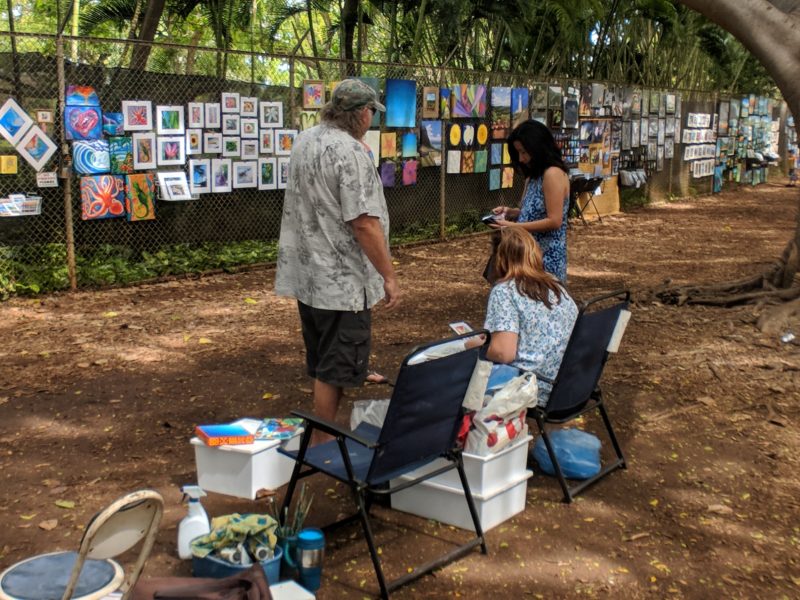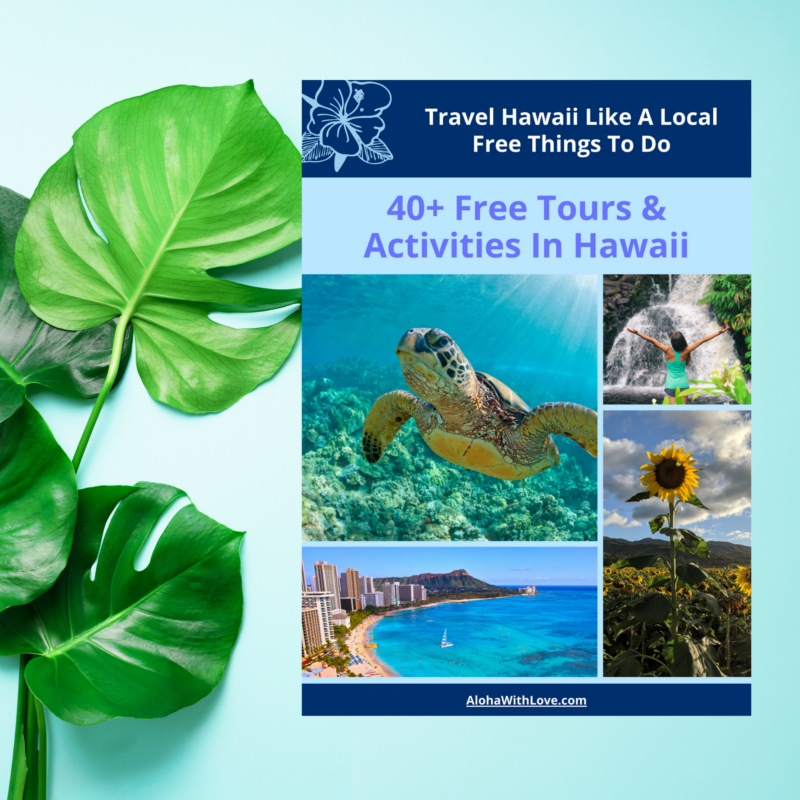 Want to go on a free tour in Hawaii?