This post may contain affiliate links, which means I'll earn a small commission if you purchase something through these links. You won't pay any extra; instead, you'll be helping Aloha With Love to thrive. Thank you! Learn more.
COVID-19 has affected many of Hawaii's businesses and events. Please double check their dates and times before you go or make plans. Visit HawaiiCOVID19.com for more information.
--
Aloha Tower Marketplace is marketed as a gathering area for the community, but I'll tell you up front that it's better to treat Aloha Marketplace as a place to eat a nice lunch or dinner at the pier. The restaurants bring this place alive and it makes for some pretty sweet outdoor seating along the pier.
Aloha Tower is also a place of history. Back when trade and travel was done by ships only, this port was a bustling community of business and celebration. Go to the top of Aloha Tower if you have some time because it's a nice history lesson and it's neat to be able to envision what the boat days of Hawaii were like.
Aloha with love,
Amy
Local Tip: Although Aloha Tower Marketplace is on the slow side during the day, it's a great spot for large planned gatherings like celebrations or business events. There's plenty of open space here for you to use in the Aloha Tower complex.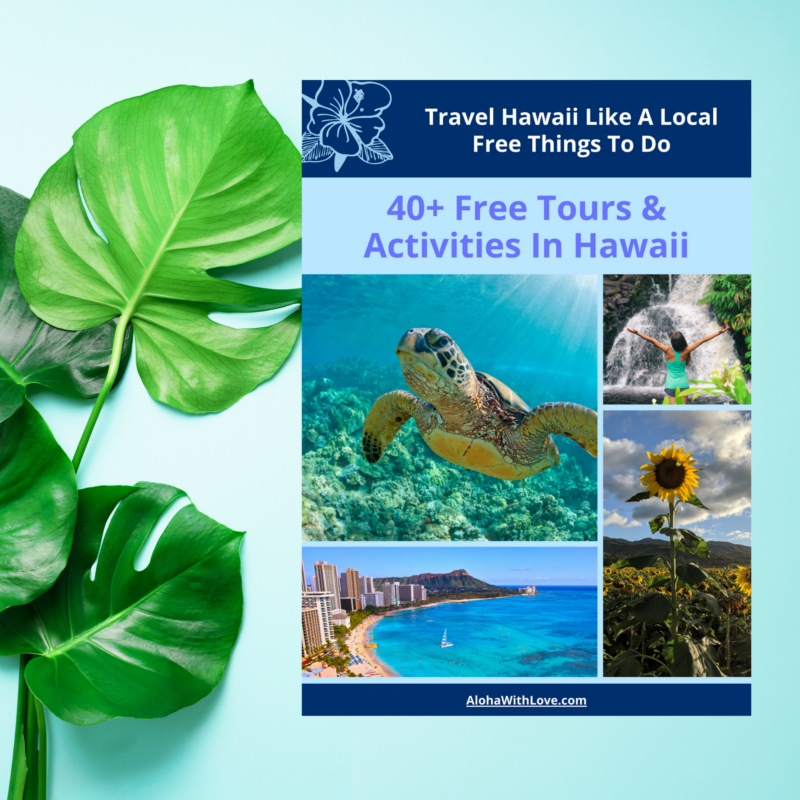 Want to go on a free tour in Hawaii?
Enjoy Dinner Along The Aloha Tower Marketplace's Pier
The restaurants at Aloha Tower Marketplace is a hodgepodge of mostly chain restaurants with a few smaller eateries thrown in. My go-to restaurant is Gordon Biersch since it has a nice outdoor seating area and live music that matches the atmosphere. Later in the night, you'll run into a more local crowd at Hooters. It's a popular place for late-night workers to gather when their shifts have ended for the night.
Local Tip: Aloha Tower Marketplace is also the docking port for the Star of Honolulu – a popular sunset cruise that runs along Waikiki. If you come during boarding time, you can watch a free hula performance as they greet passengers.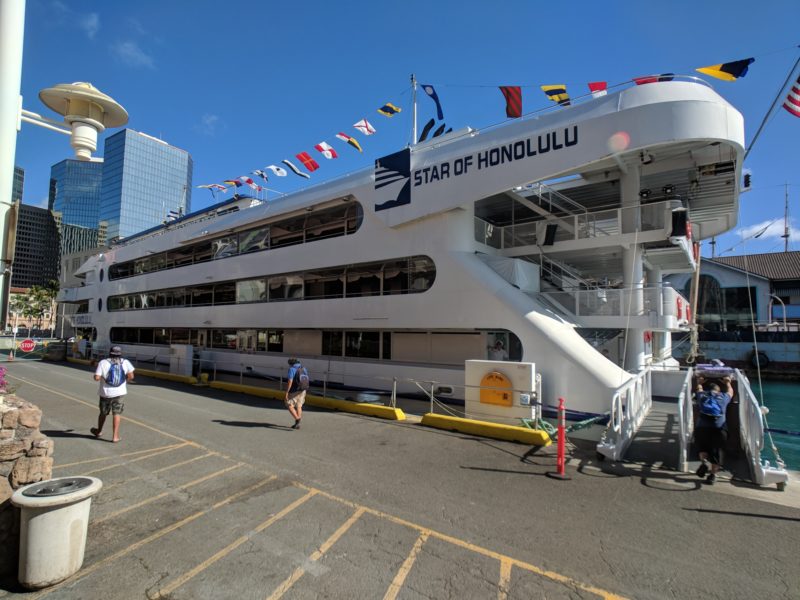 See The View From The Top Of Aloha Tower
Aloha Tower is a neat relic from the past and if you have the time, definitely make your way up as it's free and you'll learn a bit about Hawaii's history from the information placards.
When you reach the top, take the time to visit each balcony as they'll each provide you with a different view. Downtown Honolulu will be the most prominent and the large buildings will look close enough to touch. It's a rare sight from this perspective as most scenic points of Honolulu are in the mountains.
Local Tip: The top of Aloha Tower is also a great place to see Matson container ships as they make their way in to port. Another place to see these ships up close is at Sand Island Beach Park.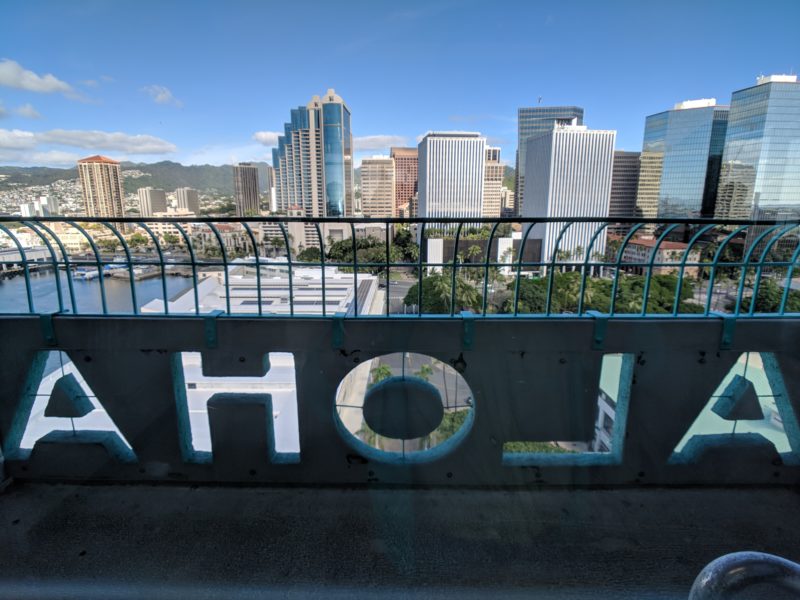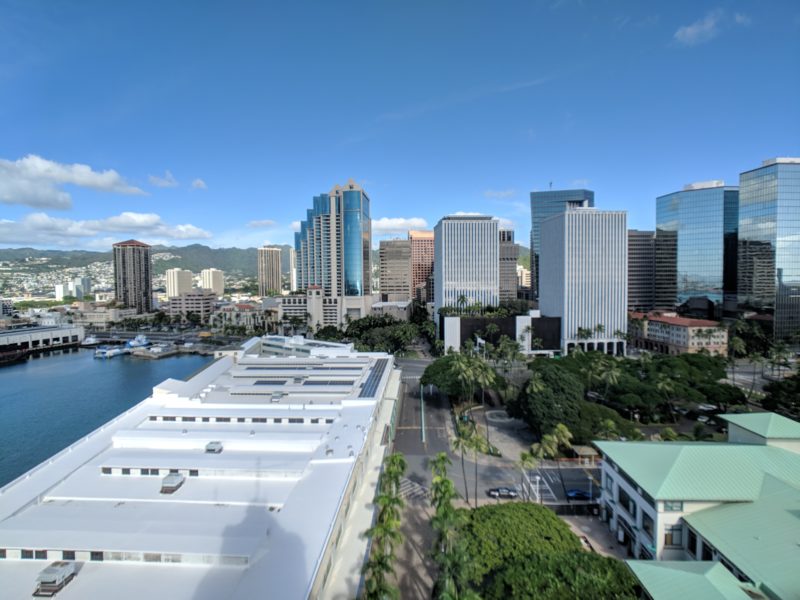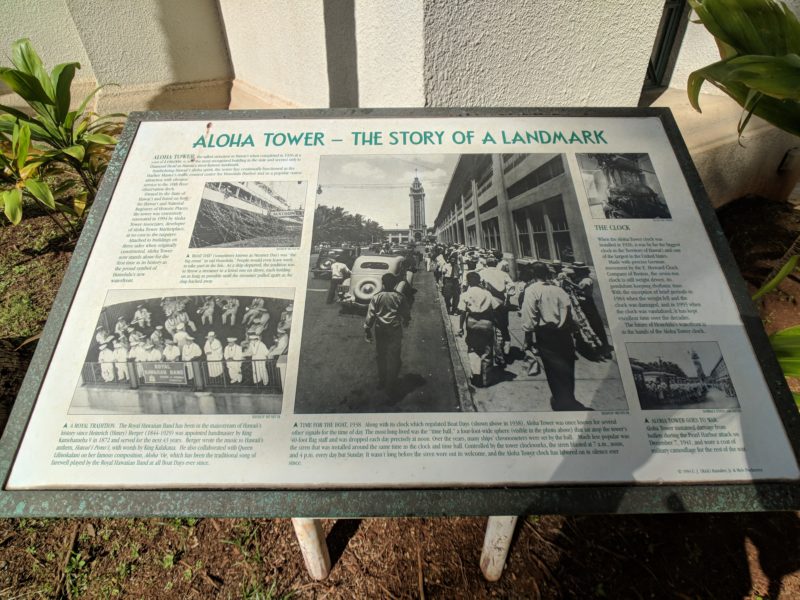 Parking at Aloha Tower Marketplace
There's a designated parking lot right in front of Aloha Tower Marketplace that's pretty affordable – free for the first hour, $2 per hour until the sixth hour. There's also valet parking, which can get pricey after 3 hours. To get the most updated visitor information, visit the Aloha Tower Marketplace website.
Local Tip: If you just want to take a pretty photo, Aloha Tower Marketplace lights up at night. Usually it's white light on the clock's face and above to highlight the architecture, but on special occasions and holidays, some pretty bright colors start to shine.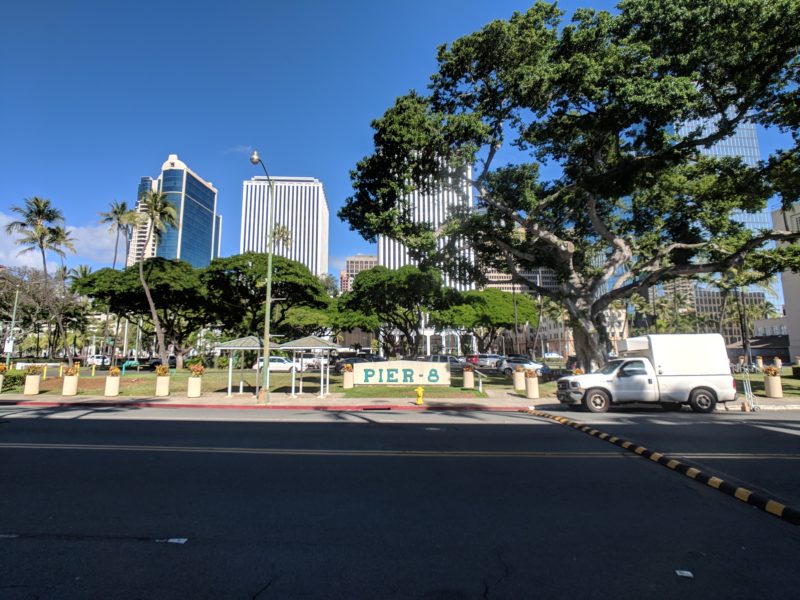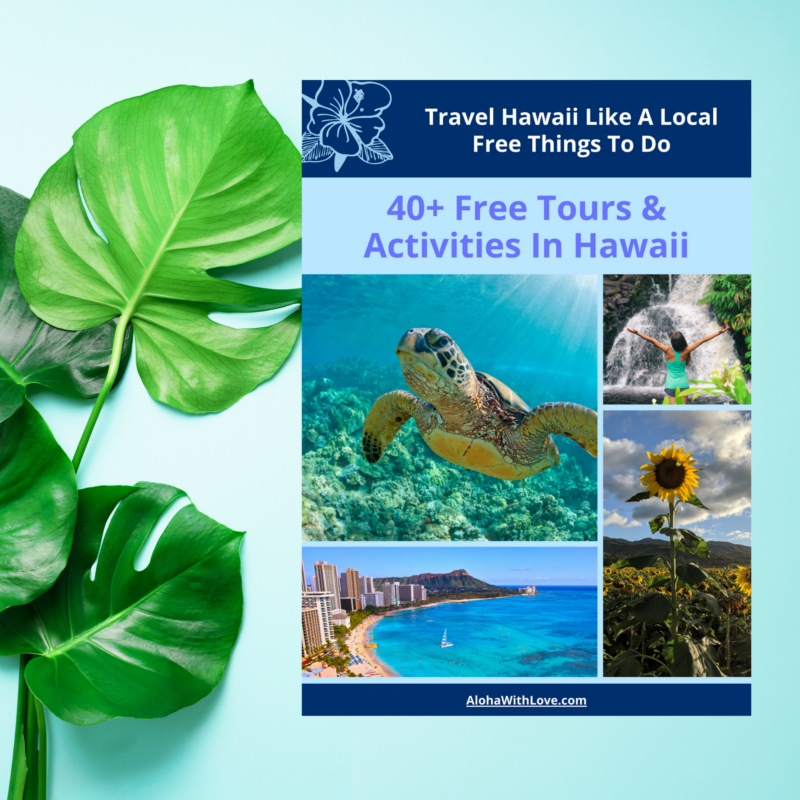 Want to go on a free tour in Hawaii?
Shopping At Aloha Tower Marketplace
Because of the lack of foot traffic, the rooms up for rent at Aloha Tower Marketplace never seem to fill. In fact, if you walk the marketplace in its entirety, you'll find more often than not that majority of the rooms are empty. There are only a few shops, but the most interesting in my opinion is the Hawaii Pacific University (HPU) store. You'll find some neat souvenirs at this store related to Hawaii and to HPU.
There's also a few kiosks scattered about the marketplace selling souvenirs and knick-knacks. Shops tend to come and go every so often at Aloha Tower Marketplace so if you haven't been in a while, it might be worth it to check it out again.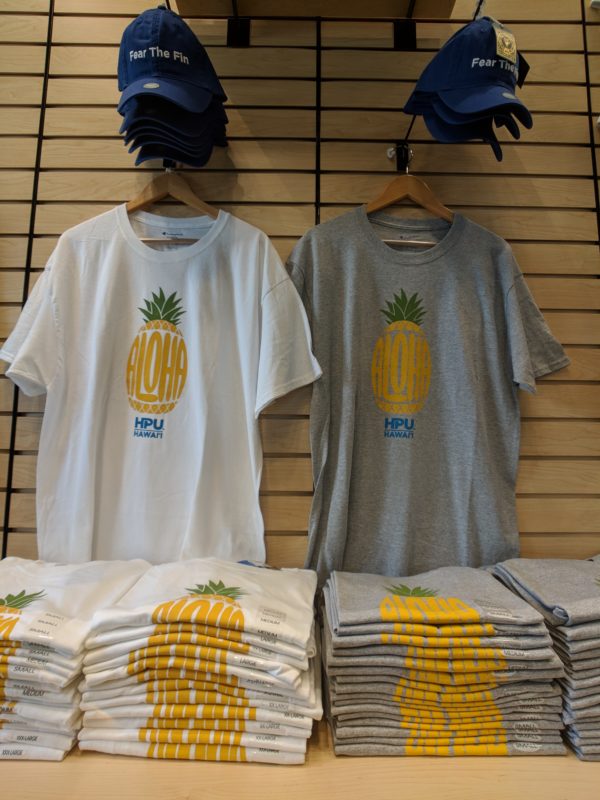 Although Aloha Tower Marketplace gives a generally empty feeling, the grounds are beautiful and well taken care of. There are many large plants, palms and Hawaiian statues arranged throughout the facility. Plus, with less foot traffic, the benches are usually empty and it's a nice place to escape from downtown Honolulu considering the big buildings are just right across the street.
Local Tip: Aloha Tower Marketplace is a great place to have some takeout lunch! Order takeout from a nearby restaurant (or bring home lunch) and enjoy a quiet meal on a shaded table right at the tip of downtown Honolulu.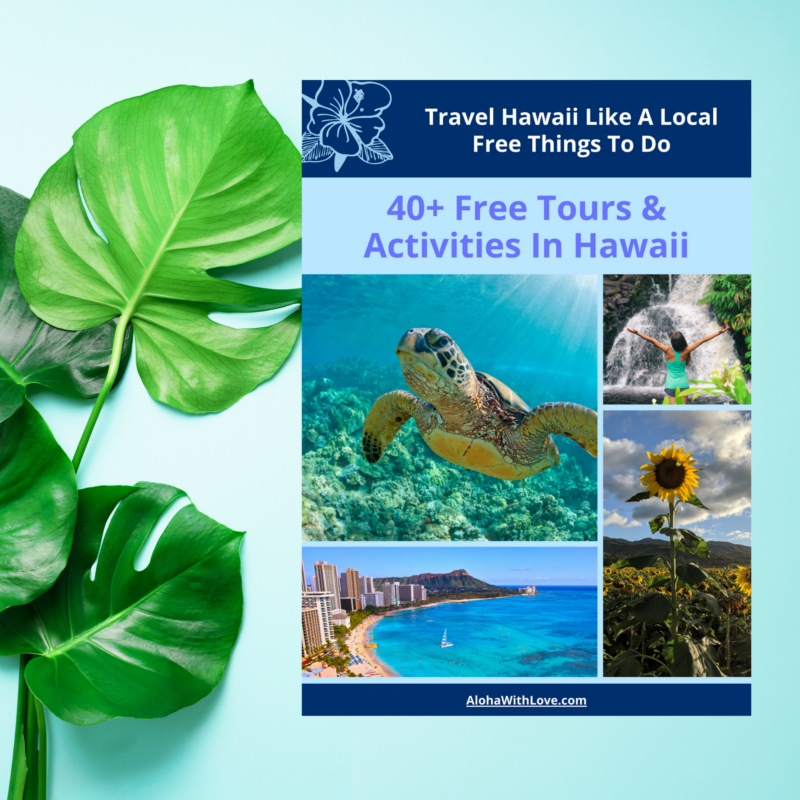 Want to go on a free tour in Hawaii?