Aloha!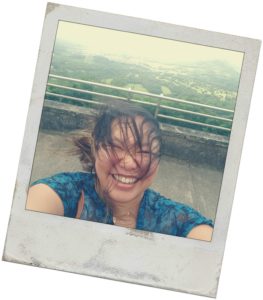 Growing up in Hawaii is such a privilege and most people don't realize how wonderful it is until they're off the islands…which is exactly what happened with me! After high school, I packed my bags and headed off to Oregon, lived in Japan and Taiwan for several years and spent a lot of time in Thailand, South Korea and China. By the time I returned back home, Hawaii was a stranger to me, but a delightful one to rediscover. I find myself playing tour guide when friends fly over to visit and it's so much fun to learn about my home from their eyes.
This site is geared toward those who love Hawaii and want to learn more about it. Feel free to check in as I research made in Hawaii products and their creators, find out the most 'ono food around that locals and visitors crave, and provide traveling tips that will give you an edge at everything you do in Hawaii.
You'll also notice another "mini blog" that I've set up for my Mom (Aunty Sandy). She's an amazing cook and I hope you'll visit and let her know that you're her fan. Honestly, a comment from any of you would totally make her day and I look forward to hosting future videos and interviewing her on all her recipes that she's never written down.
If you have a particular topic that you think would fall under the purpose of this blog and aren't finding what you want to know online, send me a message and I'll see what I can do. No promises though! Please have fun and I hope to hear of your own travels wherever they may be.
Mahalo nui loa,
Amy Fujimoto